G'day Moddb community!
We are closing on Release β! There are currently only 3 things that we have agreed upon being completed prior to us packing everything up and redistributing the latest and the greatest to you, the community.
For Release α we did not conduct beta testing, and small errors like the Romulan torpedo turret being unbuildable were found, this time we are going to be conducting closed beta testing with about 5 testers and this news post is a call to arms! Do you have what it takes to comb through our mod?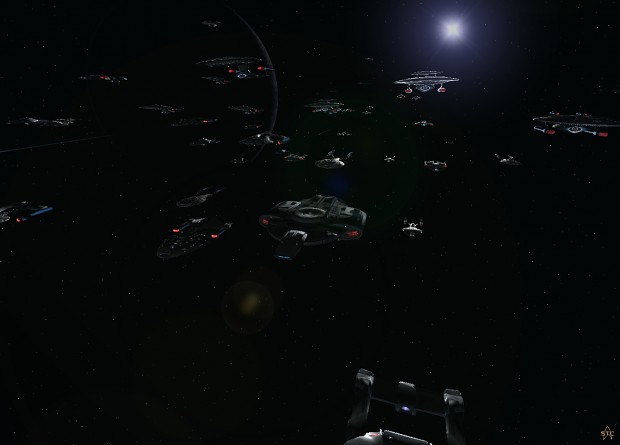 Requirements
Lagless play in Release α
High speed internet connection

Able to run the Shader 2 version of the mod

Availability in one of the following time zones for multiplayer stress testing via Hamachi

UTC

(UK and Europe)

UTC - 6

(Central United States Standard Time)

UTC + 10 (East Australian Standard Time)
The following is to be noted by all selected testers:
The goal of the testing is to find bugs, errors, spelling mistakes or omissions in Release β
The three unfinished items which will not affect beta testing, don't report these as bugs!
The hit FX are a known about issue and the current state is a compromise, it's not a bug.
There are some new features which we have not shared with the community that will have their debut in the Release β release trailer. Do not share these unannounced features with the community! You can discuss them with us and the other testers of course, just not the public.
Have a pad and pen on the desk next to you while playing, jot down things as they come up, type them in for submission at the end of each game, submit all feedback on the last day of the testing period unless it is something which causes a crash.
The testing period will be from the 27/04/2012 to the 07/05/2012, this gives two weekends and Labour Day (depending on your country of residence).
If there is a bug which causes a crash you will need to attempt to recreate it, if you can you can PM the mod team with steps to recreate so we can do a hot-fix and distribute to the testers
As I will be uploading and coordinating feedback all times given are to be taken as UTC + 10
The list of testers will not be made public until our public release
Who should apply?
We would encourage those who will meet the above requirements, who know they have the time to play at least 5 to 10 games of Continuum over the testing period and those who are willing to coordinate a multiplayer match with 3 to 4 people for more than one game to apply; we are aware of who our most frequent posters on Moddb are and if they can meet the testing requirements then they will be given preference (as they've shown the most interest!)
If you are interested please state if you're willing and able to comply with the requirements listed above in a comment below, I will contact the successful Release β beta testers with a URL and password on the 27th after I have uploaded the *.BIG archive in a locked *.RAR file.
Continuum Corp.