Ladies and gentlemen! It's been 10 months since our first release, Release Alpha, and the reception to that was astounding. To date there have been 10,224 downloads and over 150,000 page views on moddb as well! Astonishing! We can't tell you how much this means to us on the mod team and we wanted to thank you all!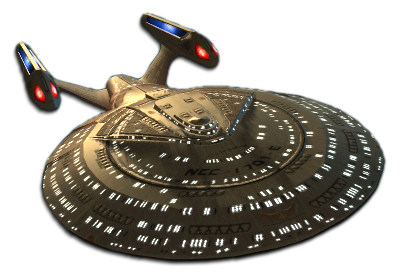 The same as last time you will be able to download an installer for the mod straight here from everybody's favourite repository of all ingenuity... Moddb! We advise that you uninstall Release Alpha before installing Release Beta as well, the installer should write over the old files ok, but it's always best going from a clean install.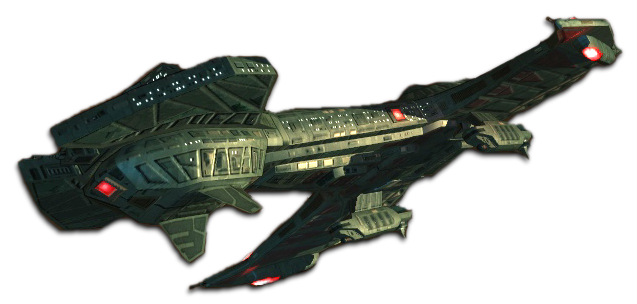 We are also making the mod available via the Desura platform, this is the preferred platform for those who wish to play against other people as there are the least files operating at the back end to do version checks against, helping to make multiplayer games great for all!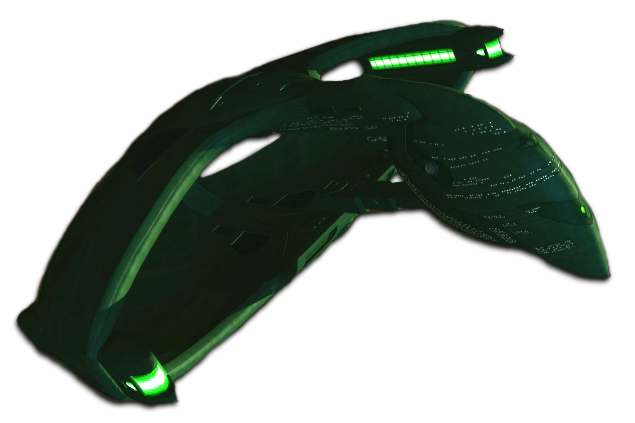 As last time the Installer and Launcher comes with a caveat. It has been designed with the aim to make it easier to use our mod, from the installation through to the friendly LCARS interface. It gives access to the ability to turn off the advanced shaders and the LCARS font. The mod was not made for the default shader set and looks garish when you're using them! This option has only been made available for those unable to upgrade to a video card capable of rendering Shader model 2b and above. We recommend using Shader 2 wherever possible.
New Stuff Spotlight
There are several new special abilities in the mod, individual to this or that ship, that are there for the discerning fleet commander to take advantage of. One of my favourite is the Fek'Lhr's EMP wave!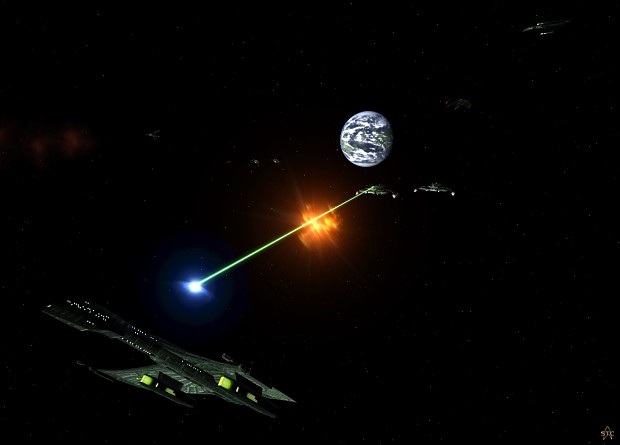 One of the many improvements you may have noticed in the release trailer above is that there is now realistic debris from every ship and station explosion! Here you can see the final moments of existence for a Federation Starbase.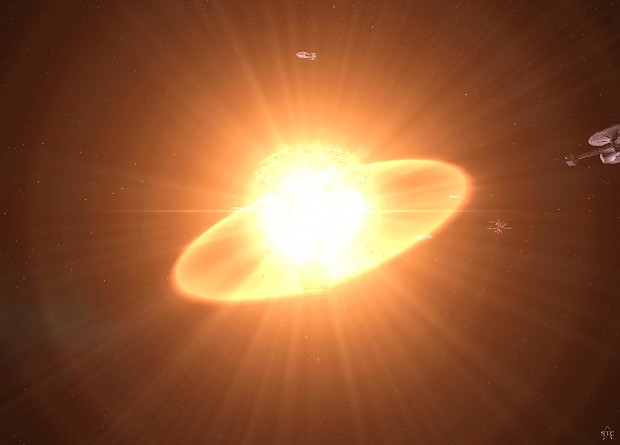 Forums
Don't forget about the forums for providing feedback, bug reports, organising online matches, sharing achievements like you Invasion results, screenshots, war stories or more!
Many people put time and thought into their reviews of release alpha, we would be interested in people updating their reviews to reflect their new impressions of release Beta! Hopefully our new lowest rating will be more than 5/10~ :-P
Until next time, Play long and prosper!
Continuum Corp