G'day Moddb community!
Now that the cat's out of the bag in regards to our ultimate path, and we have garnered some small measure of forgiveness for not including ships like the Excelsior class and the Miranda class that were shamelessly spammed by Starfleet in the Dominion Wars, it's time to move on to the next piece of vote gathering news!
High Definition Explosions
That's right! We are currently in the middle of revamping the explosion system we employ in Homeworld 2, ships will now behave in a manner more closely resembling being torn inside out by a core breach, and to boot other ships will participate too!
Here's a short demonstration of the visual aspect of the explosion mechanics:
Please note that the sub explosions before the final blast have not been implemented yet!
What's more that's not the only type of explosion you will see! Each race will have a special "death" animation as well, the Federation have the warp core breach effect as you can see in the video, the Romulans will have an effect reminiscent of a collapsing singularity core and the Borg have their own green explosions as pictured below!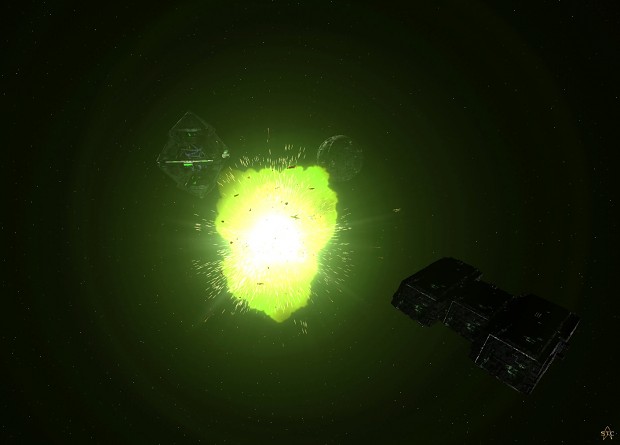 The Nitty Gritty
Just to lay out what was in the above video:
Star Trek: Continuum explosions interact with other ships, pushing them away from the blast and giving damage with our improved, multiplayer friendly scripting
Ships in Continuum have collision damage turned on, so if you're not careful with a big fleet you might find that you'll lose some ships to daring enemies who think more of their own hull than their target's hull!


You will also find with this that some of the larger ships will ignore enemy fighters completely and just plough through a squadron of them, spattering them over their shields
That's all for this week folks, and it's not done yet! The explosion overhaul is a huge task, so kudos to our scripter/coder extraordinaire Stargazer!
Don't forget to vote for us! I still dream of the day when the Mod of the Year competition isn't dominated by First Person Shooters :-D
Rest assured we've not run into any troubles like this!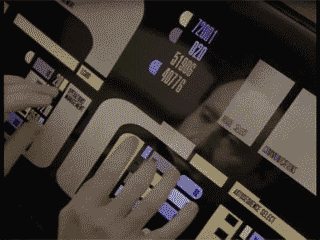 Continuum Corp