G'day moddb community!
We have been hoarding news material waiting for Mod Of The Year (it started mid November last year), however we're getting more of a news backlog than is strictly healthy and we've decided to start our news blitz with or without the Mod Of The Year competition being announced!
News Item 1: New loading screens
We have implemented a system of random Star Trek quotes and images in the loading screen, there are enough there that you shouldn't see the same combination while loading up a game very often! The collection of quotes and images will grow over time and any awesome images that are posted in the screenshots thread will be considered to be added in if they're of a good enough resolution and size, for example this image by SkullFour will be making it onto your loading screens, unless SkullFour objects of course.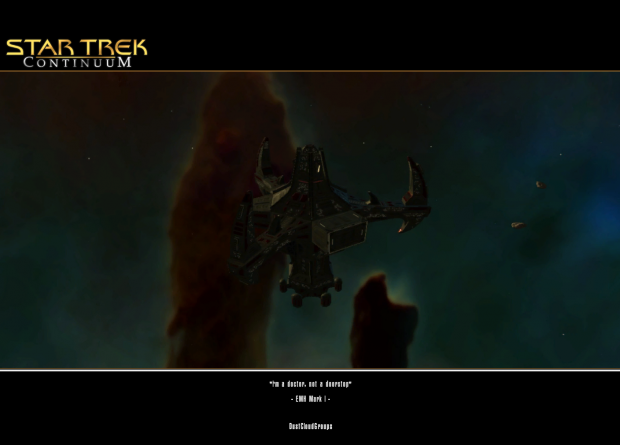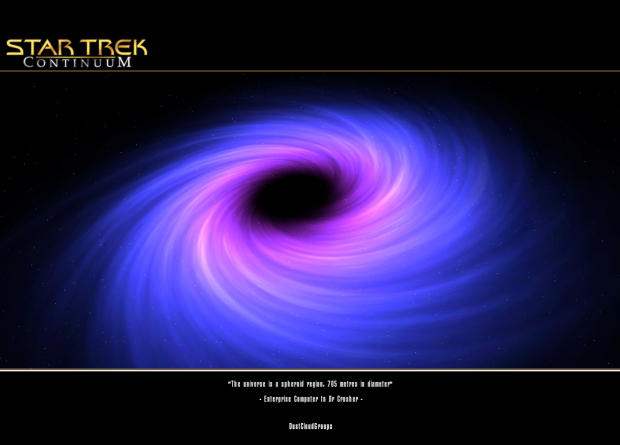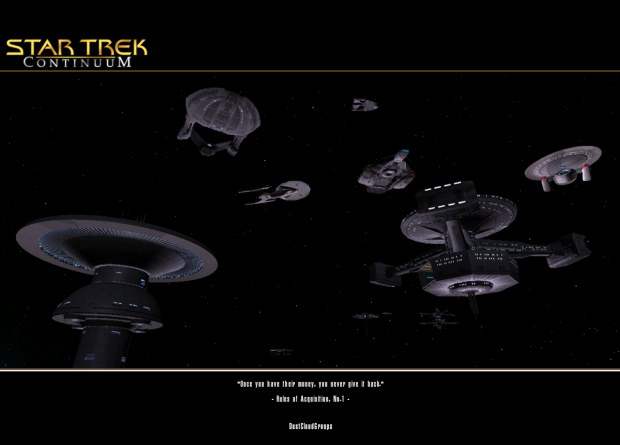 News Item 2: Improved Warp Effects
You thought we already had the best hyperspace script in a Homeworld 2 mod with the Warp FX already, but with a little extra love it has gone up another level!
News Item 3: More Race Specific Research
It was requested that we find more ways to differentiate the races with research and, with the hole left by the warp recovery time reducing research we wanted something new (yes, we got rid of the Homeworld 2 style cool-down after dropping out of warp).
For the Federation we have enhanced ship repair systems in a 3 step research item that in its final step will double the speed at which your ships repair.
The Klingon empire gets a mining boost, enhancing the mining drones that they use to carry more, harvest more efficiently and when they're done drop off their crystalline bounty at a greater speed.
The Romulans get the bonus of having the Tal'Shiar as an organisation to call on, they have three levels of spying available to them, the first level are computer hacks that give information on enemy resource capacities, the second information on enemy research programs and fleet strengths and the third is a hack directly into enemy sensor grids, allowing the position of almost all enemy ships to be revealed until the signal is detected and blocked.
Until next week!
That's it from us this week, next week we will share some information on new maps that have been done (some seen in screenshots already), an overhaul of the damage FX we're using and maybe some more!
Continuum Corp