Traits
FACTION GROUP: Harndonian Tribes
FACTION: Harndonian Confederation
Campaign
Buildings:
2 tiers for resource buildings, rather than 4. These are more powerful than the initial 2 in the base building roster, though less powerful than the third and fourth.
Bias towards trade revenue, with multiple unique trade buildings, and a trade port option.
Lacking in industry.
High quality research/educational buildings, with multiple temples fulfilling similar roles.
Has a Raiding chain that allows for increased raiding revenue in adjacent provinces.
Has no formal military buffs chain or military recruitment chain.
Research:
Military: Focus on buffs and guerrilla warfare.
Civil: Focus on trade, cultural exports, and diplomacy.
Units
Summary:
Land: Focuses on fast, light hybrid and shock troops which specialise hit-and-run tactics. Lacking in heavy armour, siege engines and elite troops. Has no really expensive units, though the start price is higher than other factions. Small number of units that have access to formations and/or special abilities. Missile Infantry units have 120 men as the average, rather than 90.
Sea: Has Raider-style ships. Has access to one weak artillery ship.
Land Units
General(s)
Chieftain's Warband
Infantry
Harndonian Tribesmen
Harndonian Spear Tribesmen
Fanatics
Namuil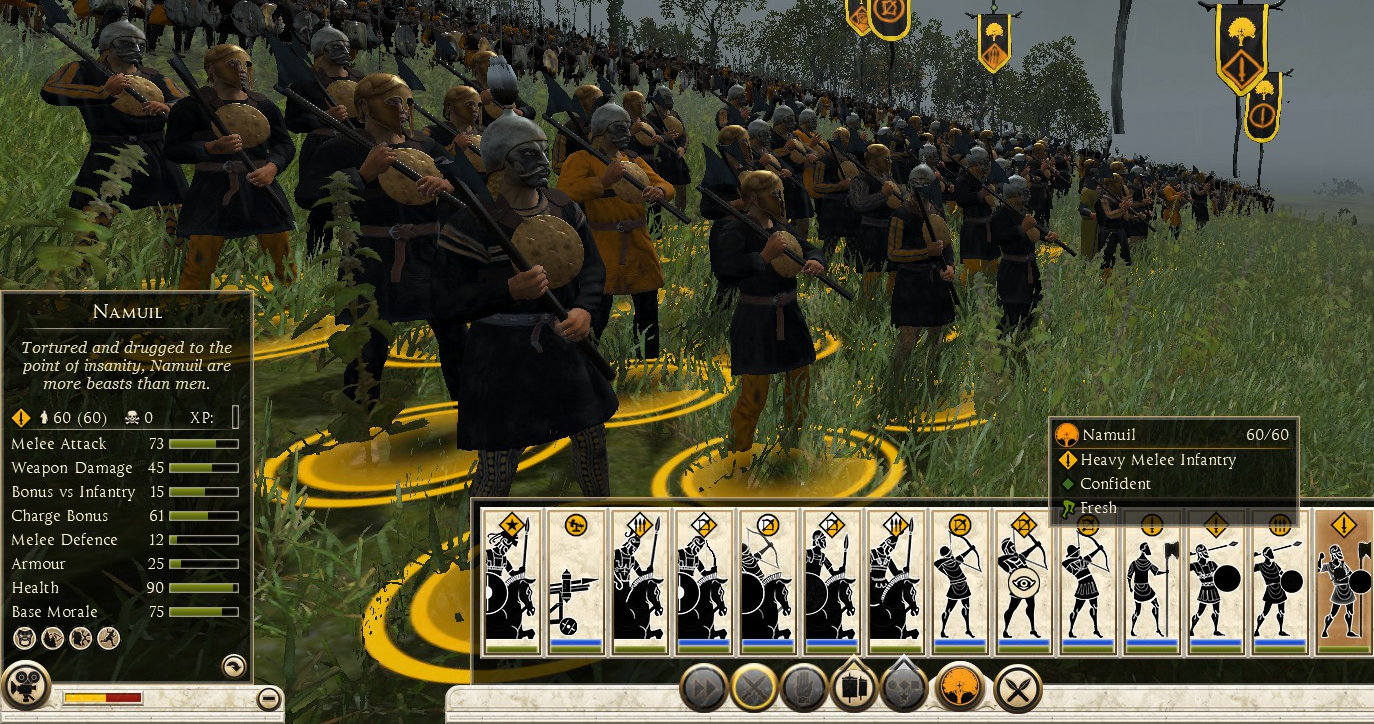 Tribal Hunters
Quera's Retinue
Foot Raiders
Night Raiders
Cavalry
Herdsmen
Raiders
Spear Raiders
Derevashi's Retinue
Bethtali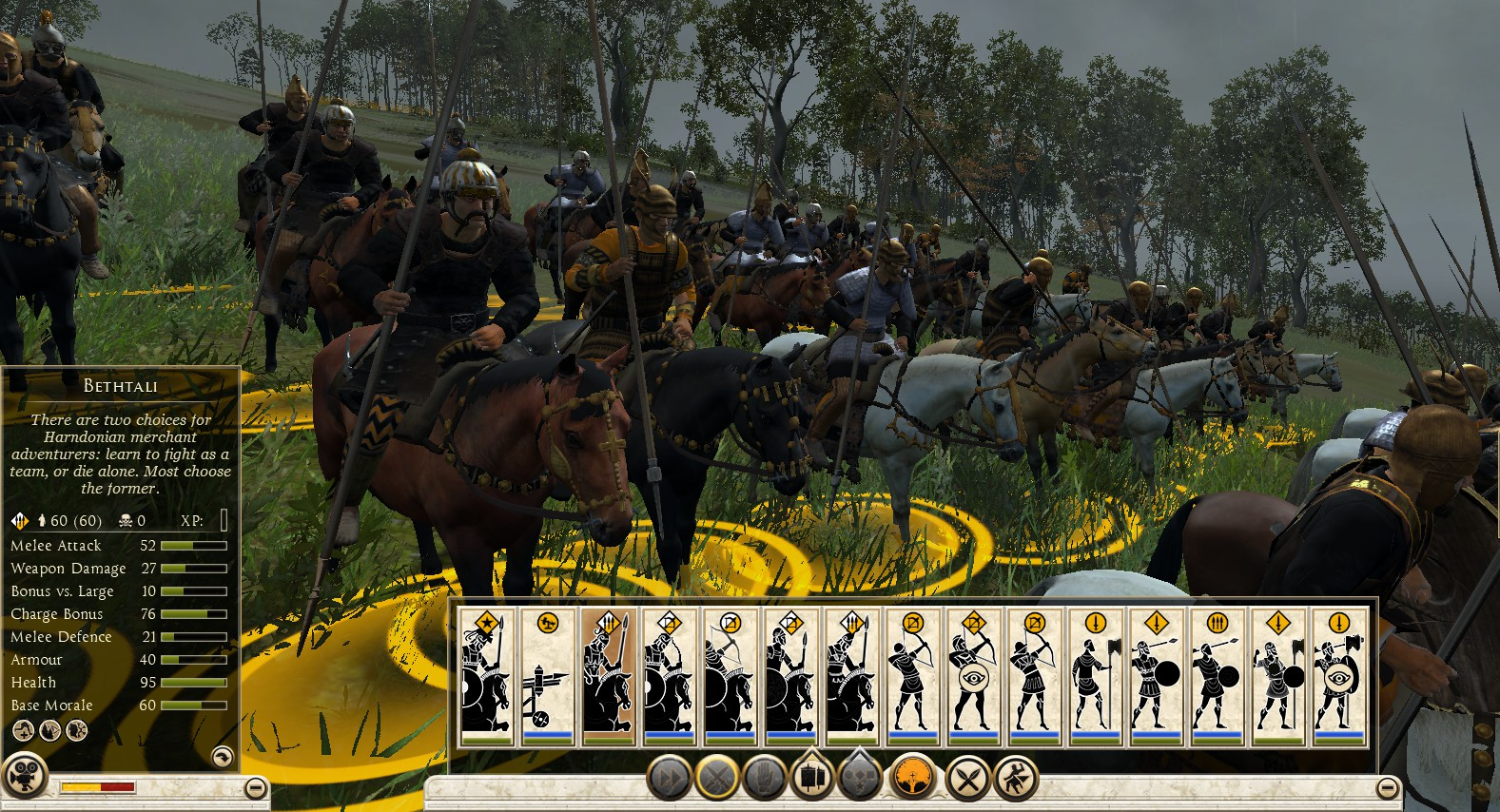 Siege
Bolt Thrower

Naval Units
(NB: Poldi is equivalent to the modded Raiders)
General Ship(s)
War Poldi, Father Sea's Chosen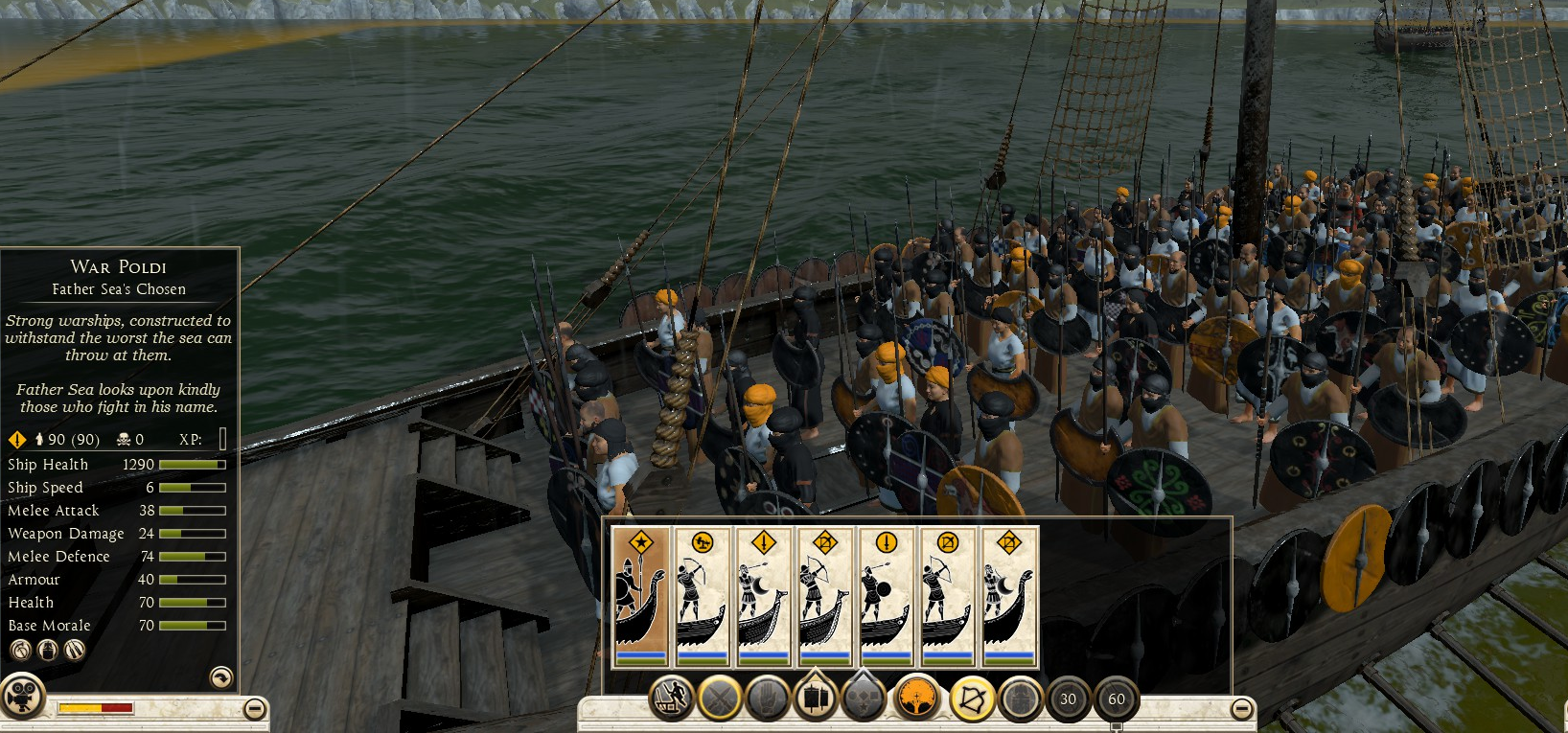 Melee Ships
War Poldi, Father Sea's Chosen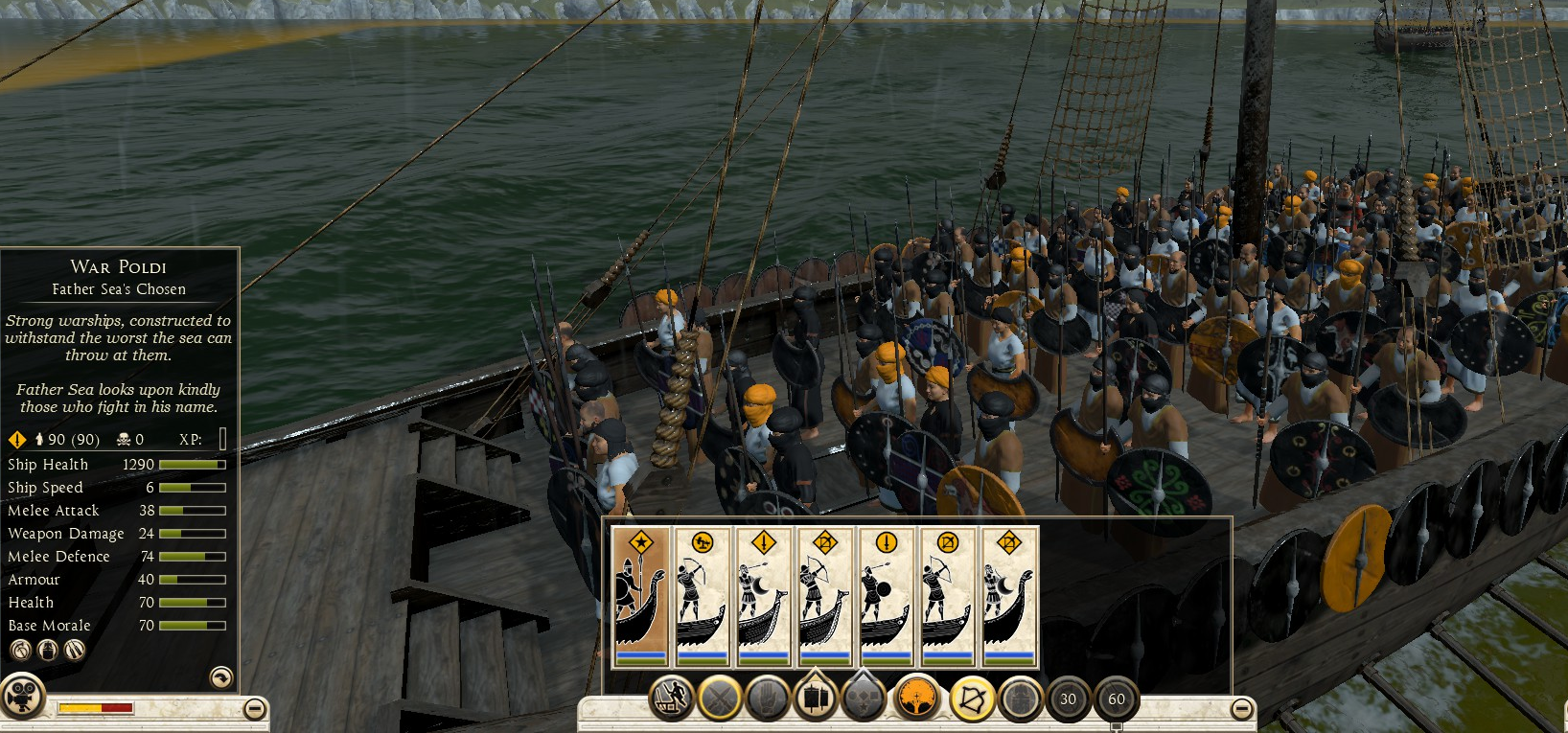 Assault Poldi, Reavers

Raiding Poldi, Harndonian Spear Tribesmen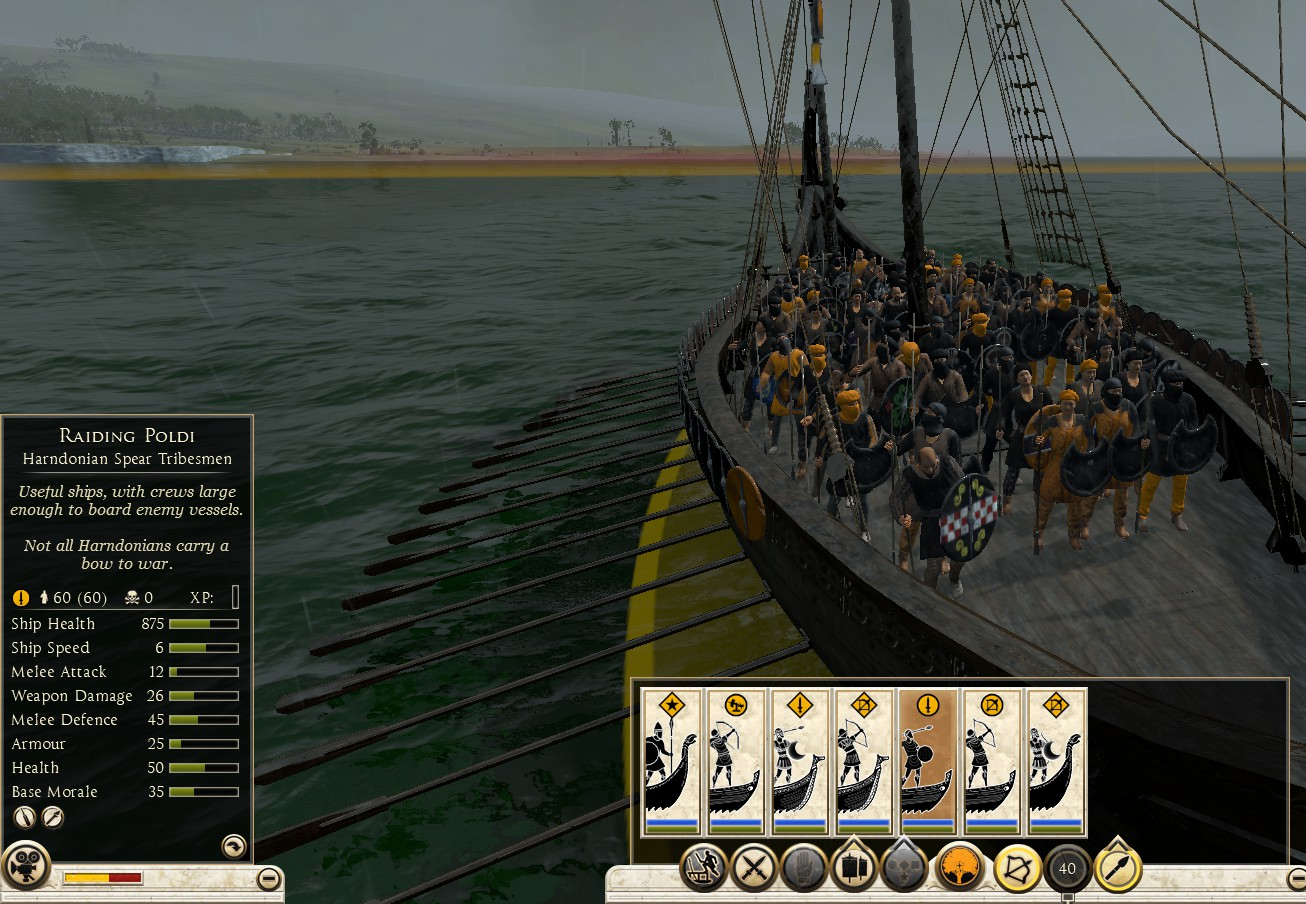 Missile Ships
War Poldi, Father's Reavers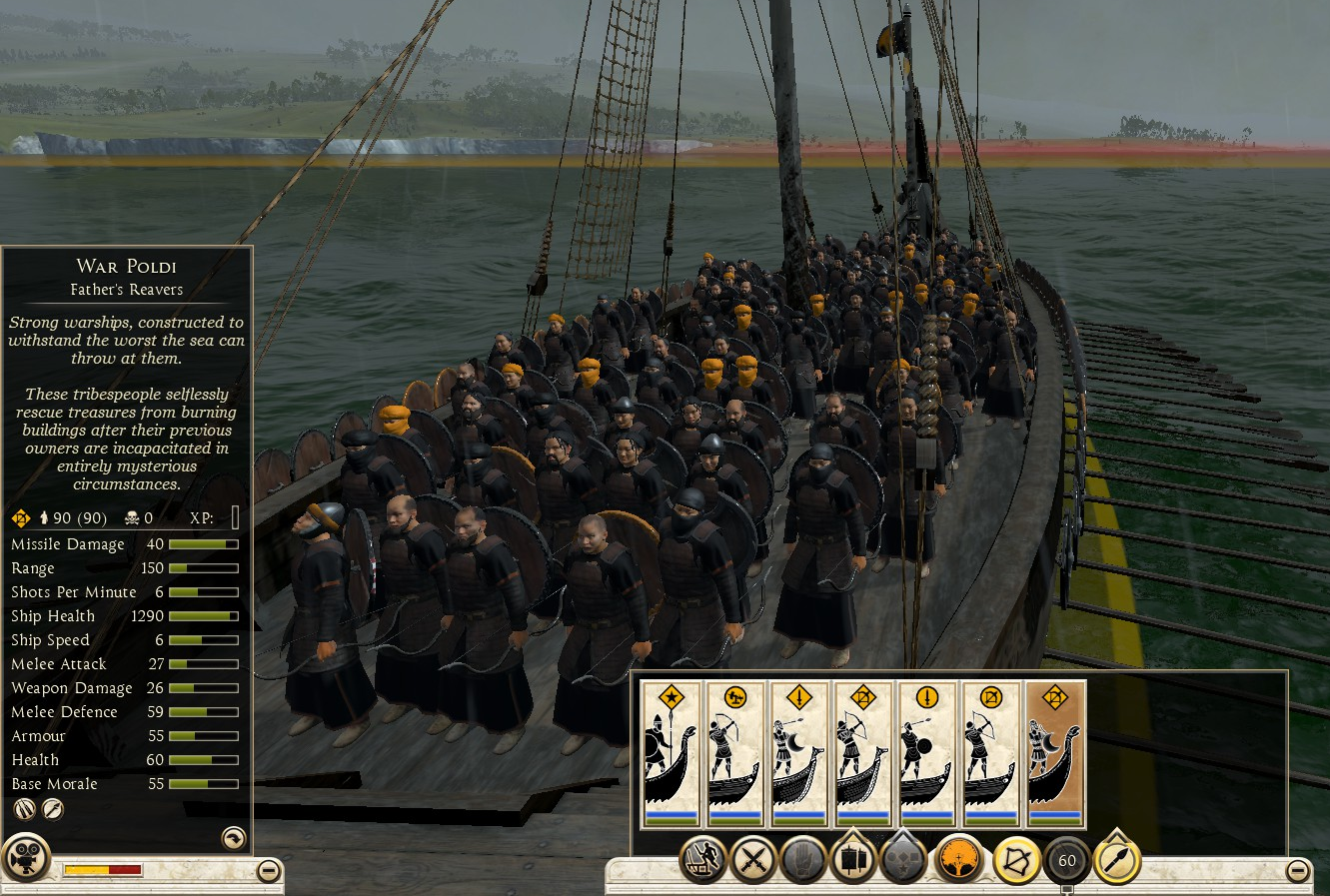 Assault Poldi, Tribal Hunters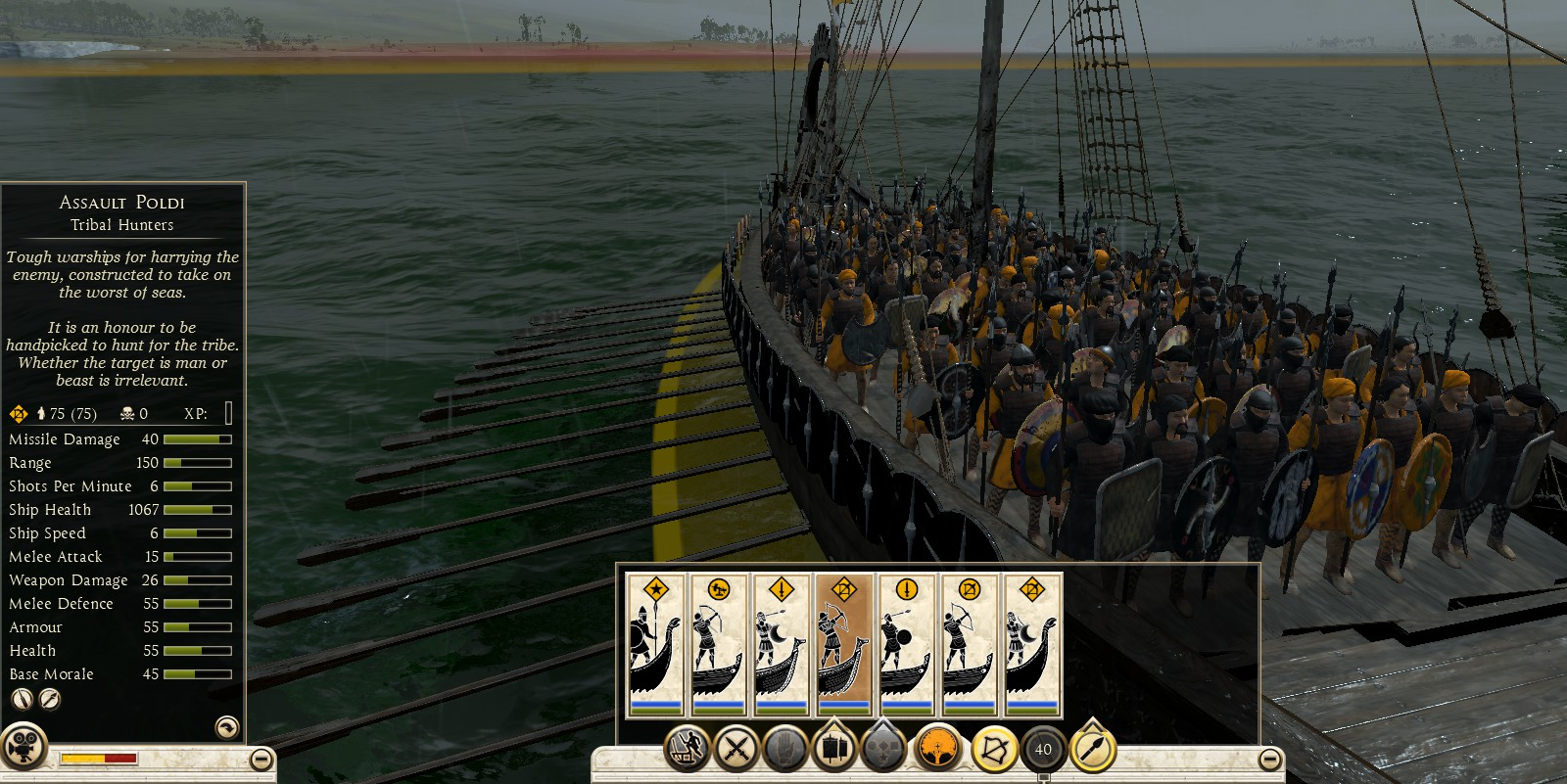 Raiding Poldi, Harndonian Tribesmen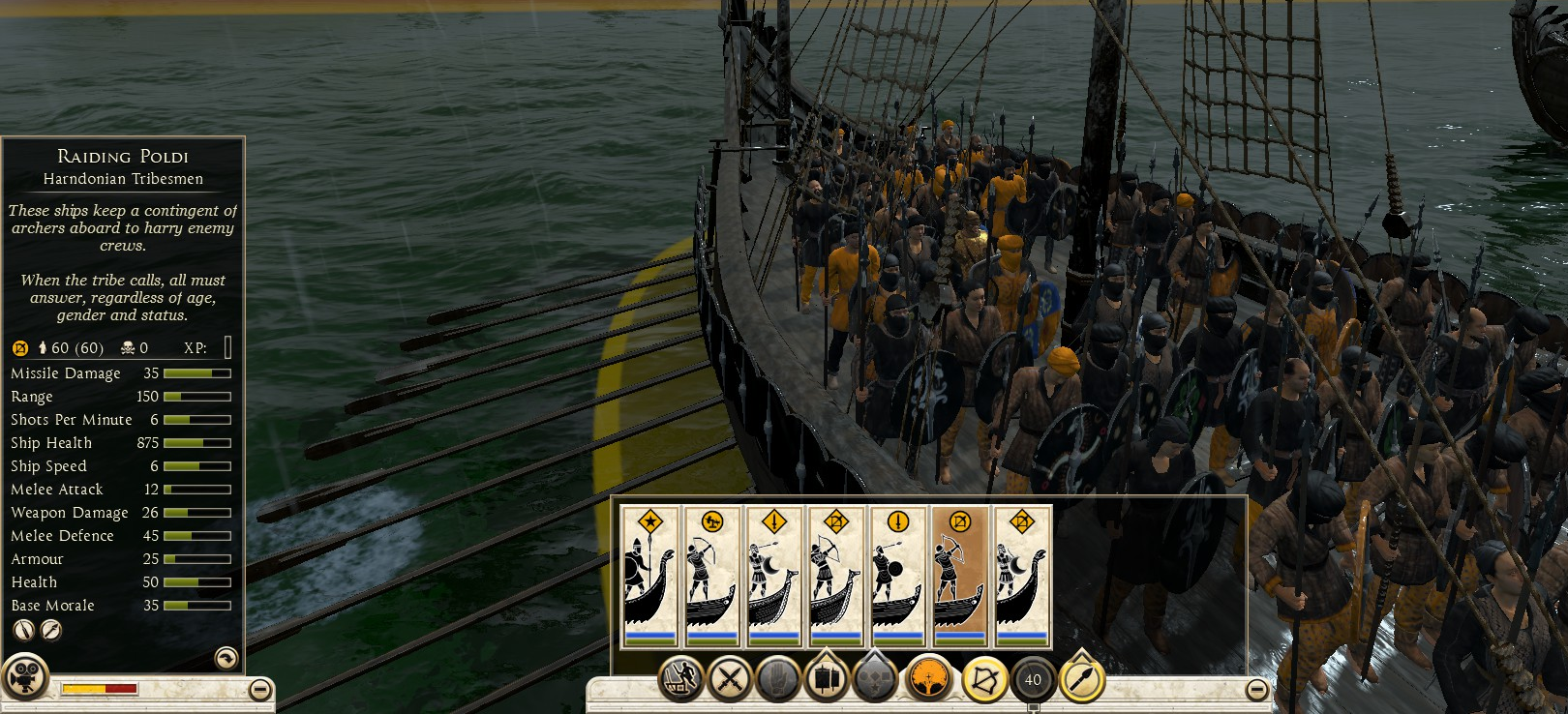 Artillery Ships
Artillery Poldi, Bronzebows