Right, well first off I must apologize for the delay of the beta for the next version of SkyFi, I wanted it out before I moved house but that just didn't happen. For anyone wanting to know the reason it was mainly just that there were too many bugs in the way and several things causing crashes. I have gotten all those problems sorted out now though, I have only just got the internet in my new place up and running but it took so long that I have now moved to the next minor version of the mod.
In short this means another week or so till I release the beta, probably through Desura. As a silver lining of sorts there will be more in the mod that was previously intended when I originally planned the beta release. While I was stuck without a computer for about half the time I have not had full internet access I was using my laptop, which is not capable of running Skyrim very well but enough that I could work on a micro-mod to keep me on my toes with the CK and Papyrus. This micro-mod will be included as an optional addon to the main mod and will also be released separately on Steam Workshop. My intention is to have several of these micro-mods as addon's to the core mod, mainly to avoid conflicts with other mods but also for people who do not wish to download the core mod as it will eventually get pretty large in file size (already is 100mb last I checked). So far the only MM (Micro-Mod) is an SGU styled gate network in each major city with a tel'tak to travel to most of the major villages.
I am sure most of you noticed that there have been some WIP model images uploaded by the teams modeler, if not then you can see them below, I myself also am working on some experimental model concepts which will be posted soon. I recently seen some footage from the old cancelled SG-1 game 'The Alliance', this pretty much sparked some ideas so don't be surprised if you see anything similar from that.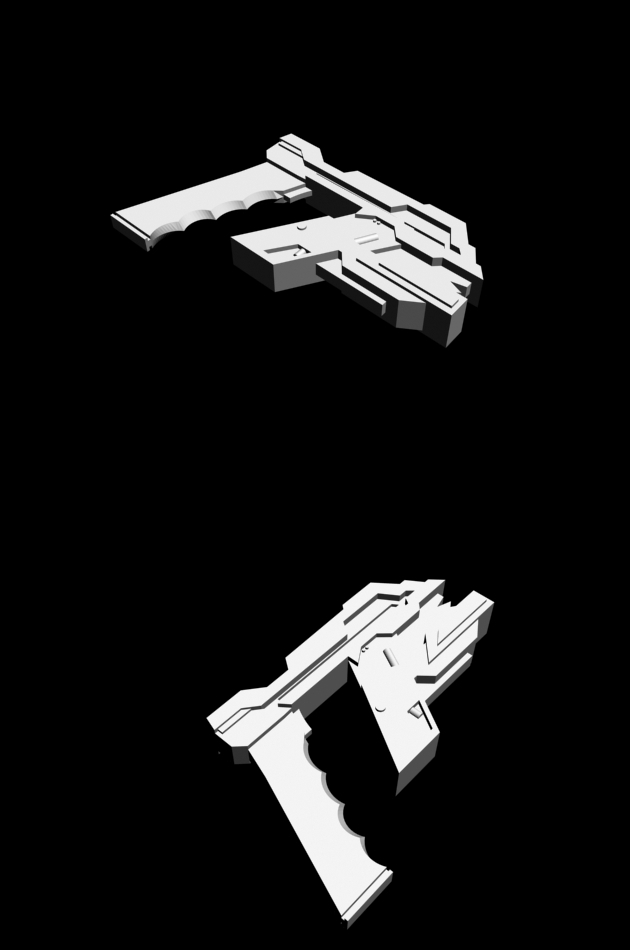 I am open for ideas for micro-mods, which need to be things which edit the vanilla worldspaces, such as the gate network I have been implementing. For instace if you would prefer to see a Puddle Jumper for travel between the all the dwemer ruins, or maybe an alien ship above some major cities (already some plans in motion for that with invading enemy forces patroling the areas). So yet again I am asking for feedback and suggestions, I ask every time and get one or two but maybe if I keep asking you lot might take the hint and tell me things you want haha.
Oh on a slightly related note, from now on when I release a full version or patch (non-beta) then it will be available through ModDB, Skyrim Nexus, Steam Workshop, Mediafire, Rapidshare and as many other file hosting sites as I am comfortable with. This simply means if you have membership to a site and want a superfast download then you can without being forced to download it through a slower service.
I will post another update in about a week about the Beta, mainly including info when it will be released, where and how to sign up to play it. I may simply be posting it on here so don't bother asking to be in the beta as there is a pretty high chance you won't even need do anything but download.
-Neronix17\Durge13