Hey guys, Faced here. Just here to give you guys an update on the mod and what's currently happening.
First off, we have recruited some people while the mod has been resurrected .
D4RKSTORM-
Our Concept artist for the mod.
Here's an example of his work.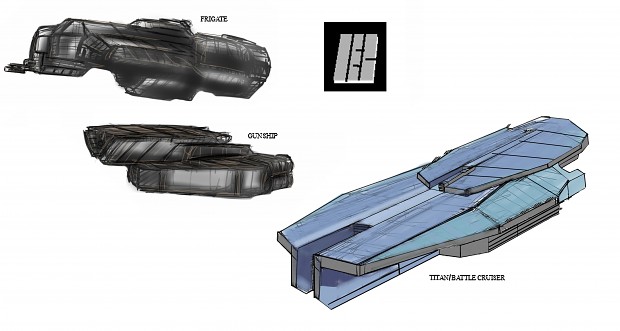 As you can see he is a talented artist. With his contribution to the mod so far, It has granted us better interpretations of what the ships are actually going to look like, and what you can expect from the mod.
DougWaters-
Is one of our 2 composer for the mod.
He has just recently joined the mod, but we can expect greatness from him.
Currently he is working the music for the mod, with Dynamofury, deciding between them who will do what.
If you want to hear some of his work, click on this link Soundcloud.com
Dynamofury-
He is our other composer, and he too recently joined the mod to help us in our ambition to become one of the best mods for Sins of a Solar Empire. Like i said before, he is currently working with DougWaters on the music for the mod.
If you want to sample some of his work, click the link Soudcloud.com
For the modelling of the mod, which I Faced, is currently working on, we have a few ships of the IEC which are completed.
Here is a scale chart to show you how big the current ships are.
From Top to Bottom the ships are: Titan, Battleship, Frigate (undecided which one though), Standard Frigate, Corvette, Bomber, Fighter.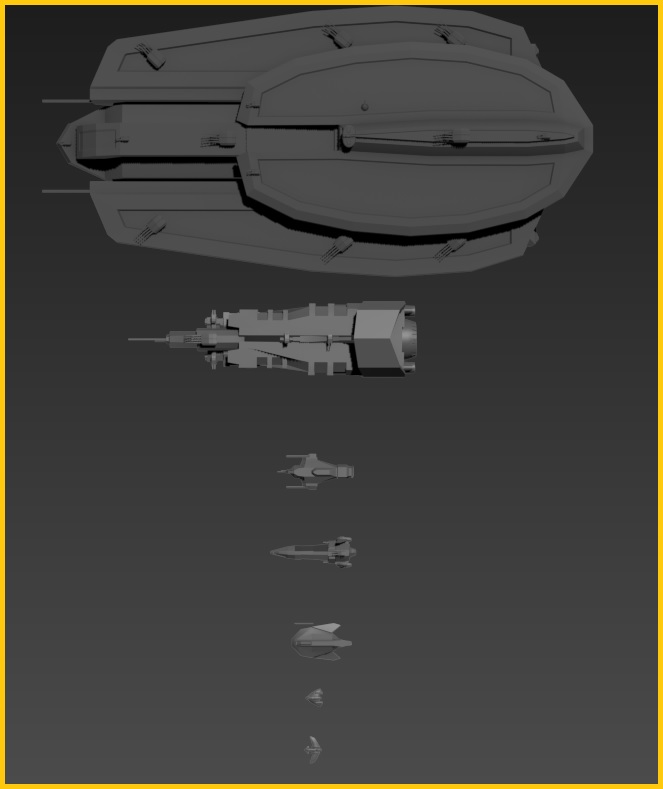 So far that is all that has happened here at the Dev team here at Sub-Atomic Studios. I hope this has been very informative for everyone on Moddb.
If you haven't heard about Sins of a Generation, or would like to know more, please check our mod page here Moddb.com