-- Silent Killer -- Update 0.4.2
---
Welcome to another Silent Killer update
!! In This Update of the week we offer to you Guys
3 New Changes For !! Silent Killer Mod !!
This's The Units We've Been Working on it to make this changes
---
1 Laser Sentry For Laser General (Replacing Sentry Drone)
2 Tank Chopper For AirForce General (Replacing Comanche)
3 MWC Tank For SuperWeapon General (Replacing Microwave Tank)
---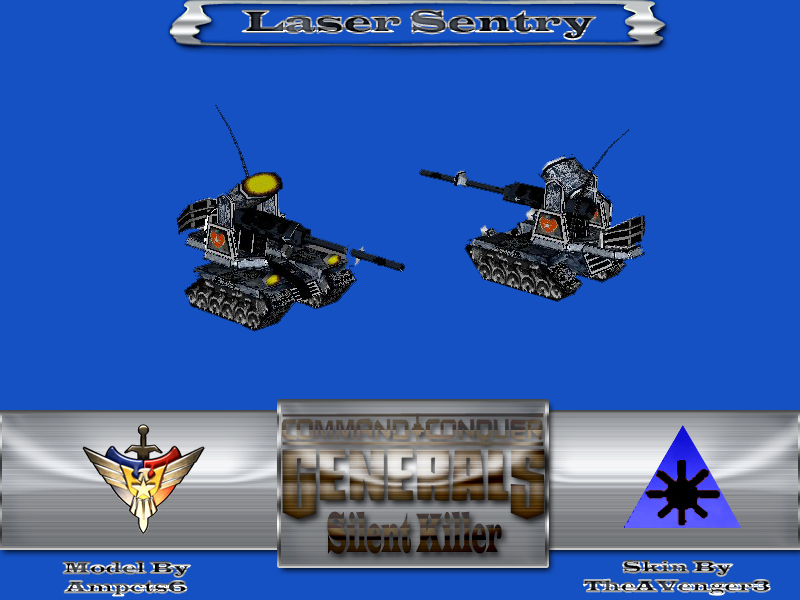 Laser Sentry Drone
New Skin For Sentry Drone
Laser Weapon Has Been added (Replaceing Machine Gun)
Laser Weapon Can Destroy Missiles
Laser Weapon Can't attack Buildings
Laser Weapon Can Attack Tanks And infantry
---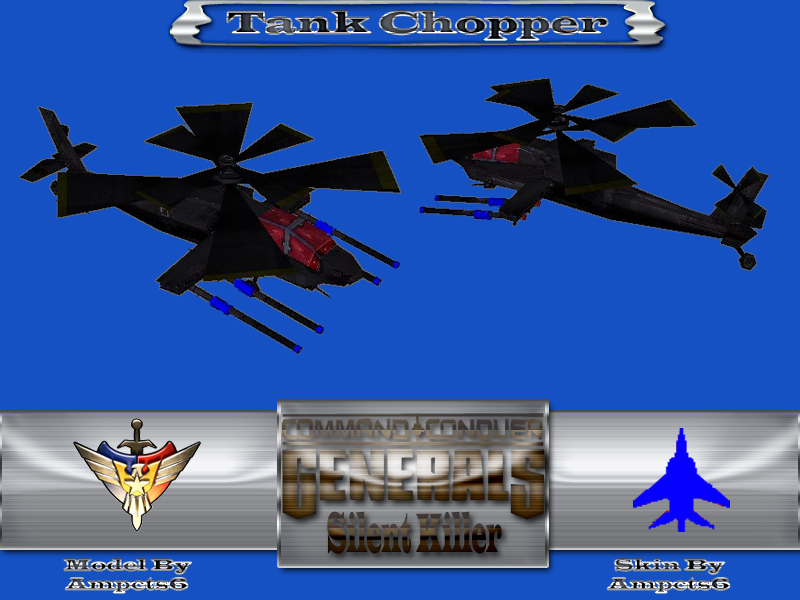 Tank Chopper
Tank Chopper Armed with a machine gun and 4 tank barrels
This Unit Strong Against Ground Units and use his machine gun to attack air or ground targets
---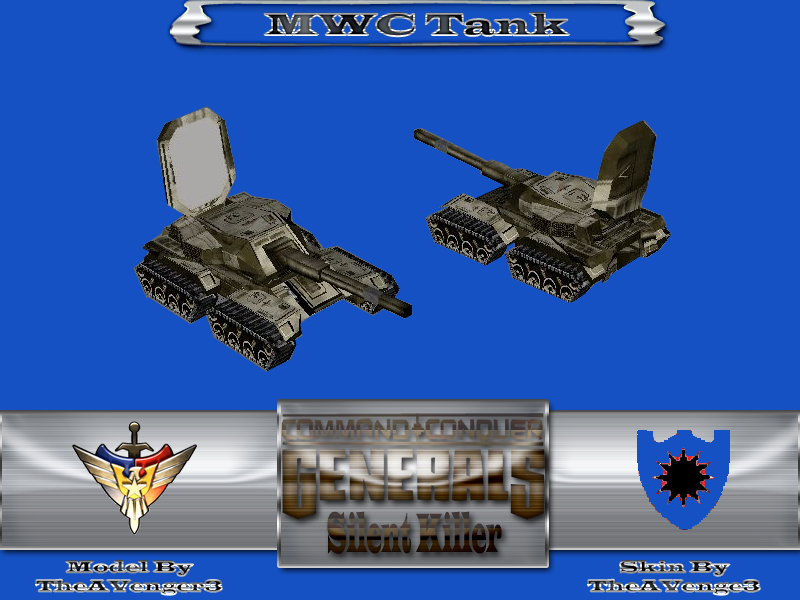 MWC Tank "Microwave Crusader Tank"
MWC Tank Armed with autoloader cannon
and can disable buildings and vehicles and can kill enemies infantry when they are close enough
---
all this work by the ideas of the people

if you have any idea to make this mod perfect please contact us or leave a comment