Ring of Steel: Abandon All Hope 1.2, released!
Finally, the latest updated version of this mod! Same as the previous article, you can try playing this mod on every mission of the Russian campaign if you like. But for a more authentic experience, we'd suggest you play it ONLY on the RING OF STEEL mission.
Here it is: Moddb.com
For the previous article: Moddb.com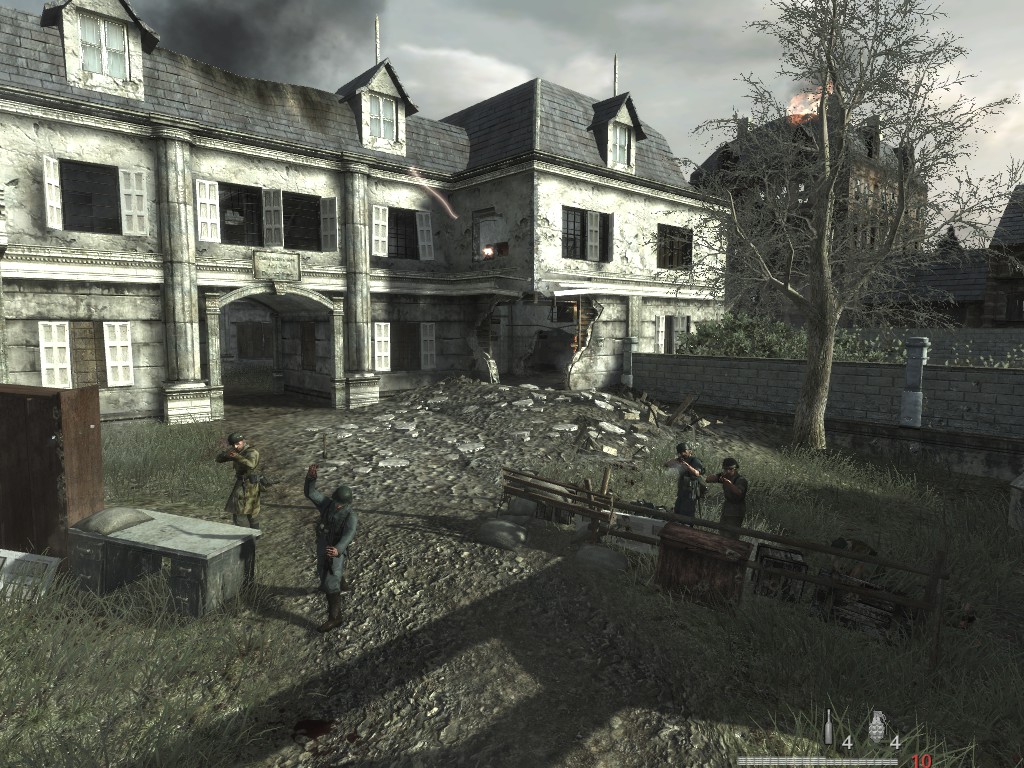 What's different from the previous one?
1. Updated textures for the Luftwaffe units, including few more 'Extra Textures'.

2. Some BONUS iwd files (mods) will be included inside the folder:
- New skin for one of the Swastika flag, the "Reichskriegsflagge" (Name of the iwd file is "zzz_Flag")
- New skin for 88mm Flak (Name of the iwd file is "zzz_Flak_88", recommend to play with 3.1 version only)
- New skin for Opel Blitz (Name of the iwd file is "zzz_Opel_Blitz")
They were originally from NEXUS mod website. If you don't like it then you can simply remove it out manually.

3. Rearrangement on weapons, both German/Axis and Soviet sides.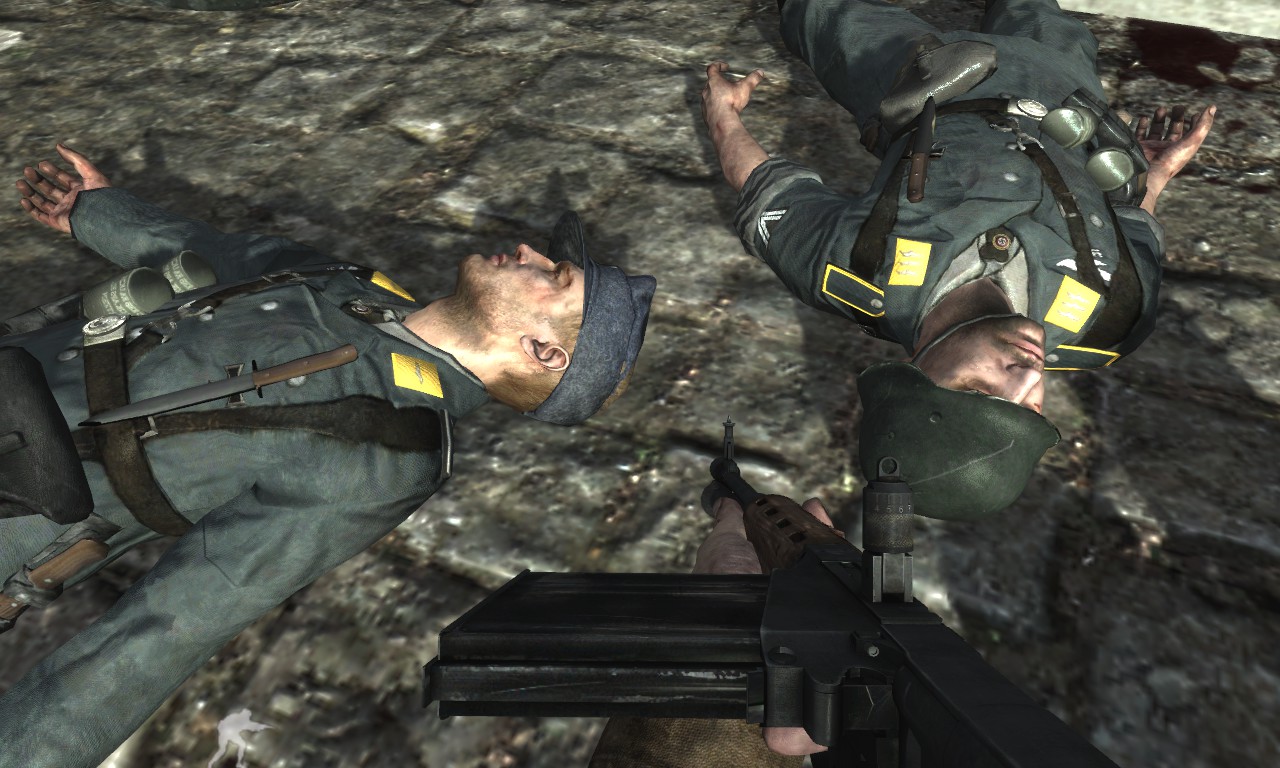 And please remember:
1) Like the previous version, you can play this mod on the Pacific campaign if you want.
2) Extra textures for Japanese tropical uniforms, Fallschirmjagers, Soviet troops, and Propaganda posters will be included within this mod also. Please read our instructions carefully if you wanna use them!
3) For newcomers, please read our instructions carefully before you install this mod. And of course, *we recommend you to play this mod (and also other mods of us) with the STEAM version.*
Well, there is one lucky guy who plays all my previous mods with Non-Steam version and nothing happens to him. (No errors and such) So I guess you guys can try it first with your own PC if you want to. But make sure that you have already BACK UP your 'player profile', in case it caused an unpleasant thing to your PC.
Credits for mod.ff: Mr. deathwarrior700
Credits for textures: War_Crimes, MasterJames aka SPLinT_CeLL, MadIvan18, Ferry, and MCh2207Cz (COD2's Back2Fronts mod).
Also, those unknown people who made 'Hi-Rez Wehrmacht' skin, a new skin for Opel Blitz truck, new skin for 88mm Flak, and 'HG Division' skin.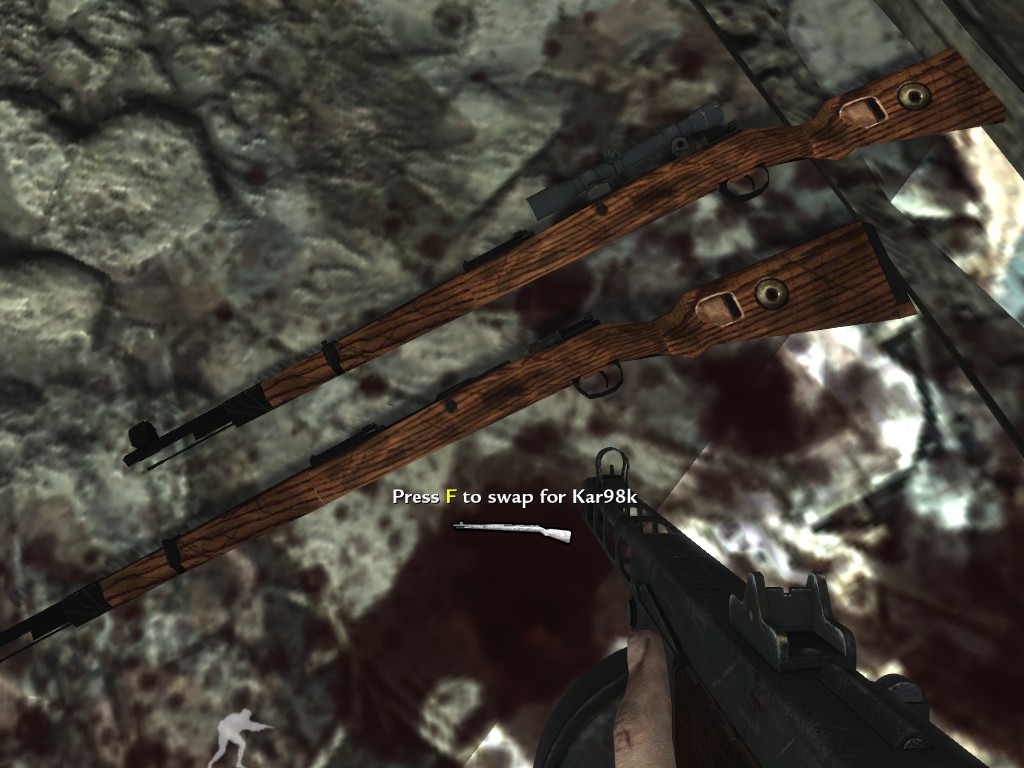 ---
In order to play for the best historical experience:
'Semper Fi' = The updated Pacific Theater mod made specifically for Makin mission -> Moddb.com
'Little Resistance ~ Vendetta' = The updated version of Vendetta: Darkest Days mod -> Moddb.com
'Their Land Their Blood ~ Blood and Iron' = Fall of Berlin mod, 3.1 version -> Moddb.com
'Ring of Steel' = Either Fall of Berlin mod (3.1) or Ring of Steel: Abandon all hope -> THIS MOD (1.2 ver)
'Eviction ~ Downfall' = Fall of Berlin mod, 3.2 version -> Moddb.com
In addition, here is the (close to) realism retexture mod for the Shuri Castle (Breaking Point mission) as the additional content for your best authentic experience: Moddb.com
---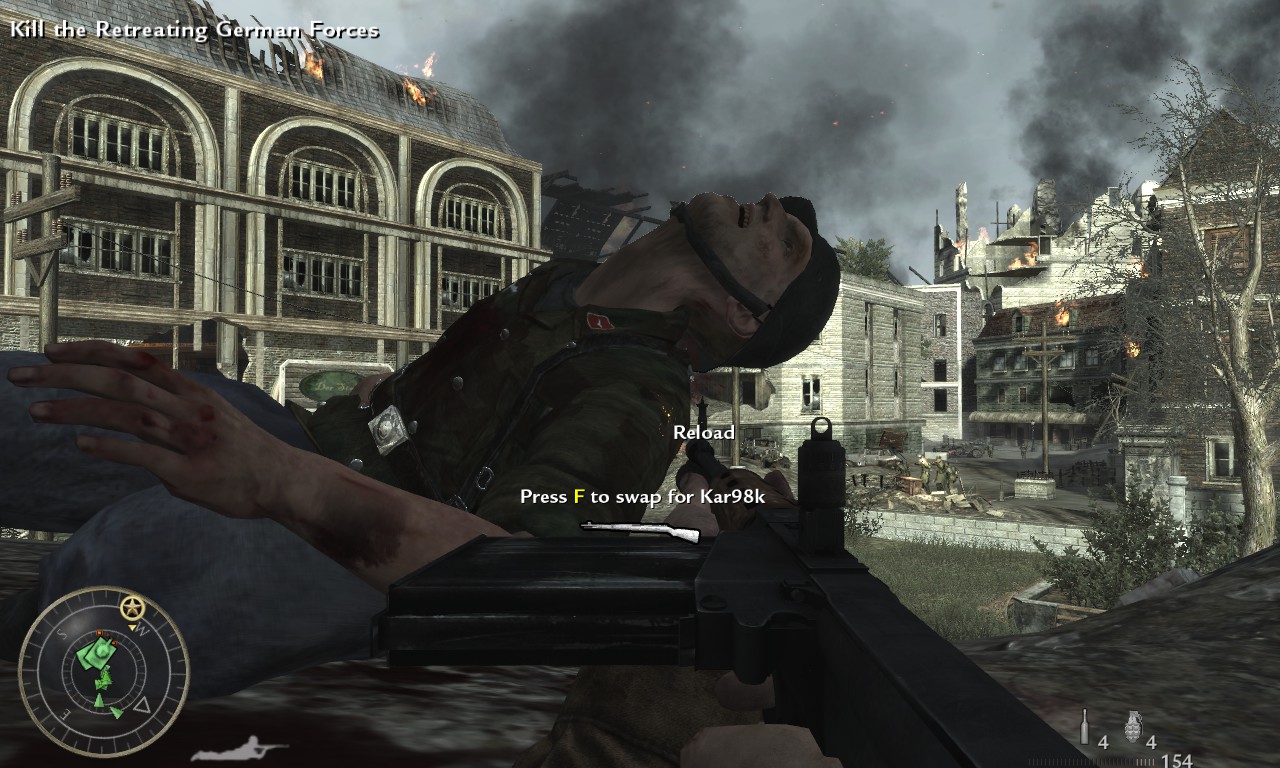 That's all! Please contact me right away if our mod caused any problem. And you can review our mod if you're interested.
Enjoy!
FeReise