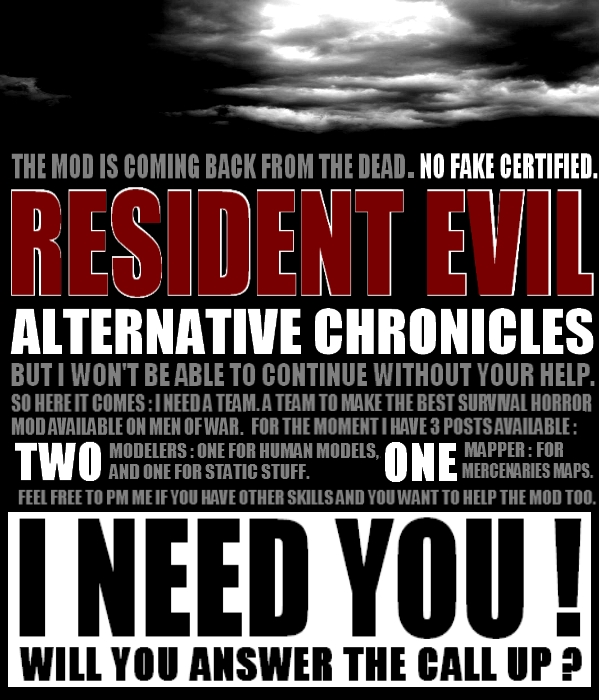 For the moment, I'm working on the second campaign wich takes place in Lemanzavo.
You will mostly play Jill, before the outbreak, during the outbreak, and after the outbreak (Ow yeah.)
If there are still people who follow the mod, I'll put more information about this campaign in this post.
Hope I'm not alone here, thanks for the guys who support the mod, stay tune for more stuff ! ;D