Continuing the corporation reveals, next on our list is Xeno Incorporated, or Xinc. They sell high precision laser weapons with a very alien-like abstract shape. Their combat philosophy is you can defeat any opponent as long as you never stop shooting. Reloading is a waste of time, a major distraction and break in pace. That's why Xinc weapons do not have weapon magazines or clips of any sort. Most of their products constantly regenerate any depleted ammunition, at a rate slightly lower than that of the product's fire rate. Thus, you cannot just hold the trigger carelessly and expect to keep going. So don't abuse the company motto.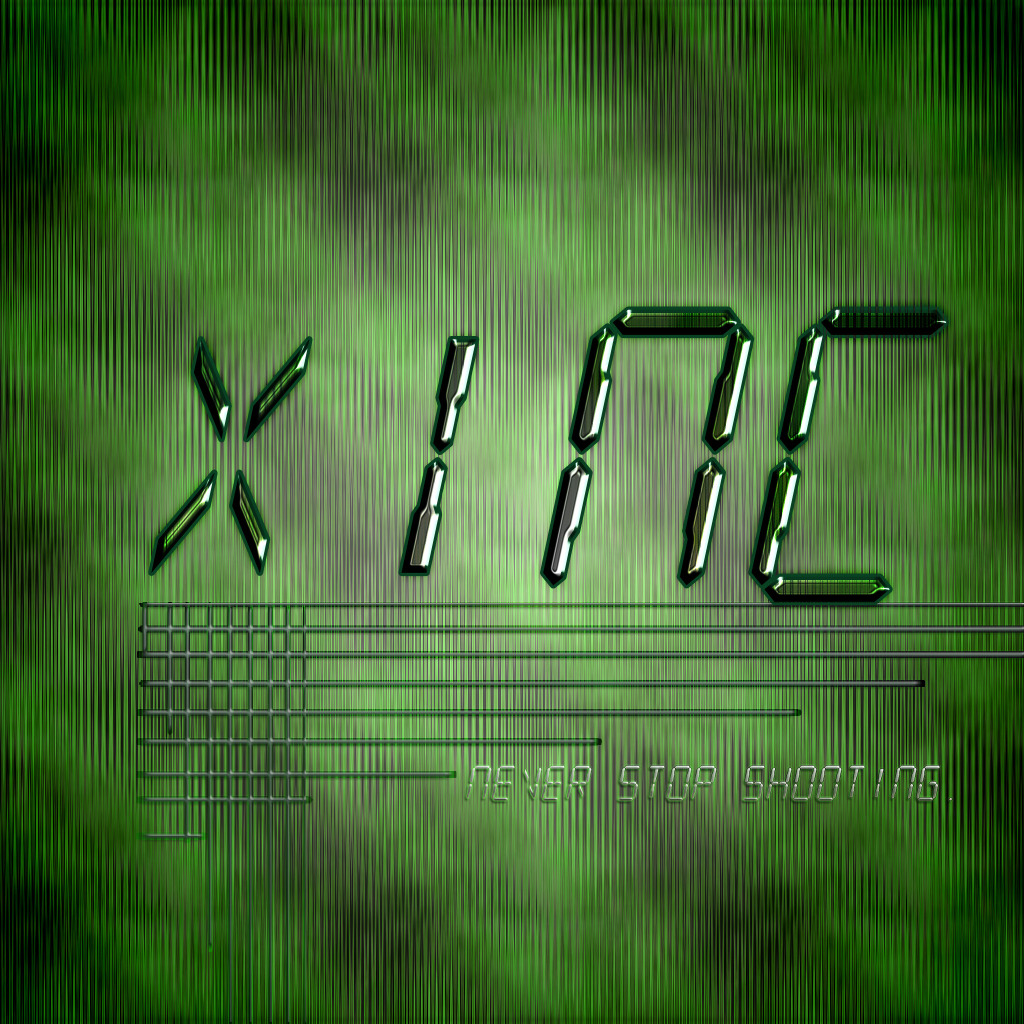 When you kill an enemy with a Xinc weapon, a portion of the weapon's ammo capacity is automatically generated and restored. This makes Xinc weapons quite ideal for handling large groups of enemies that aren't so tough. Fans of killstreaks or "chaining" will love this bonus. We are experimenting with certain scripts at the moment and may trade out the ammo surplus kill bonus for a damage increase kill bonus. I personally will see which bonus is more worthwhile when using the weapons.
Here are the base weapon models, made by Eprdox of the Nexus sites: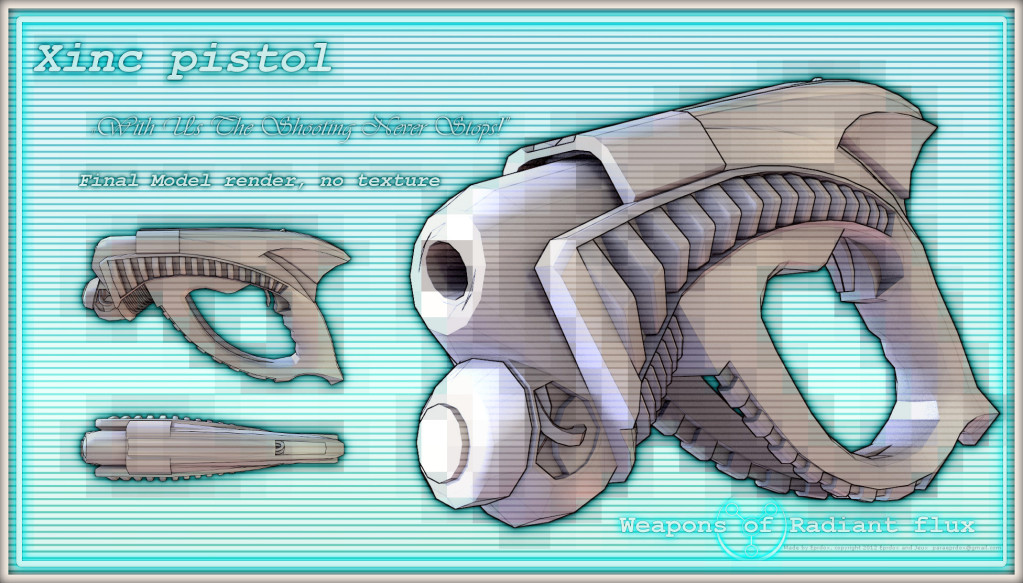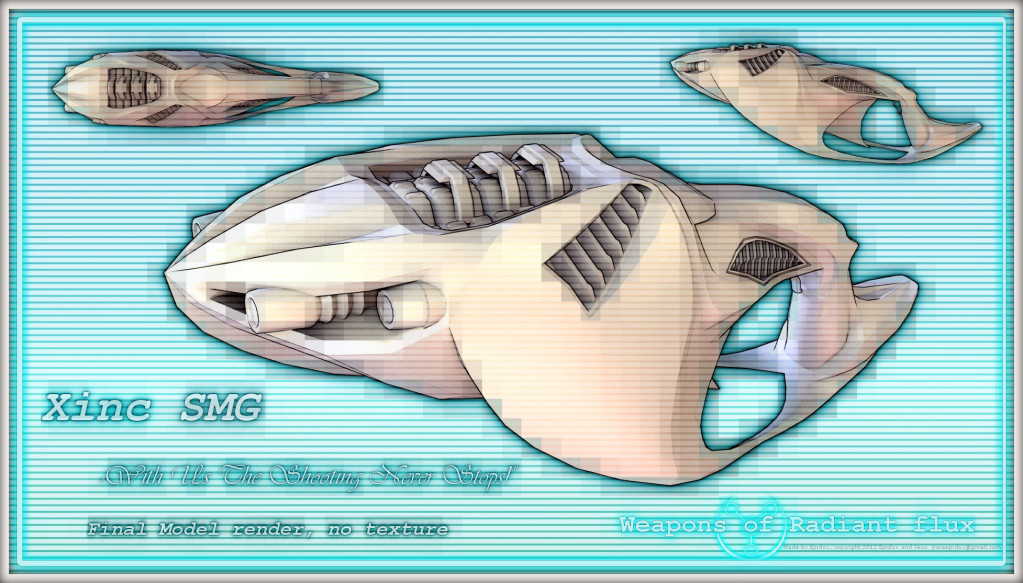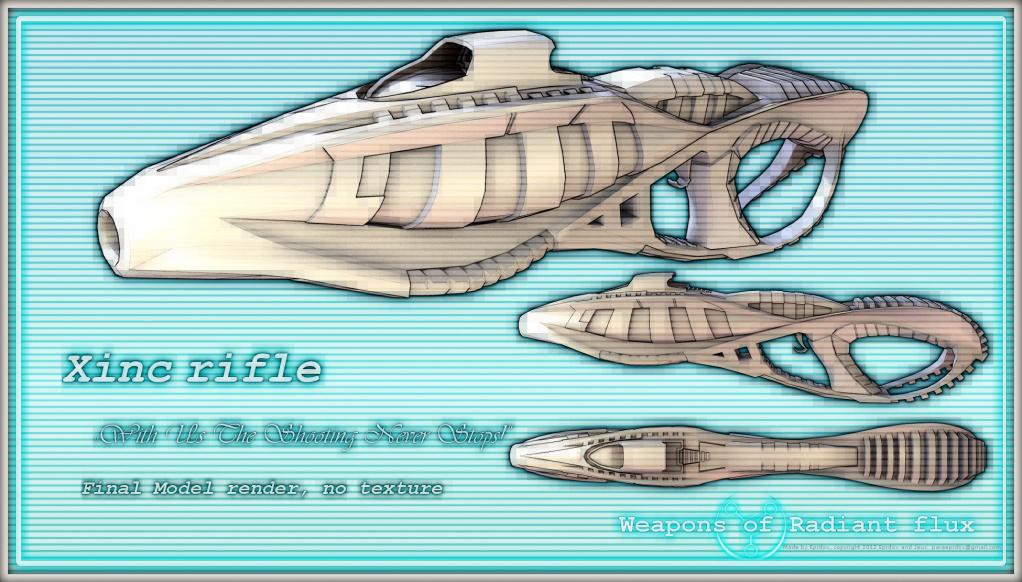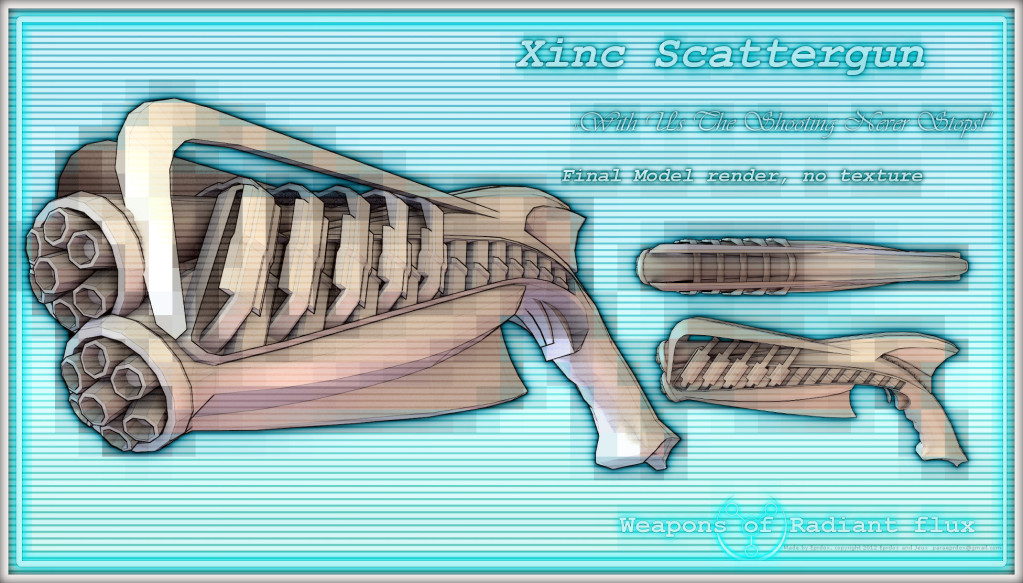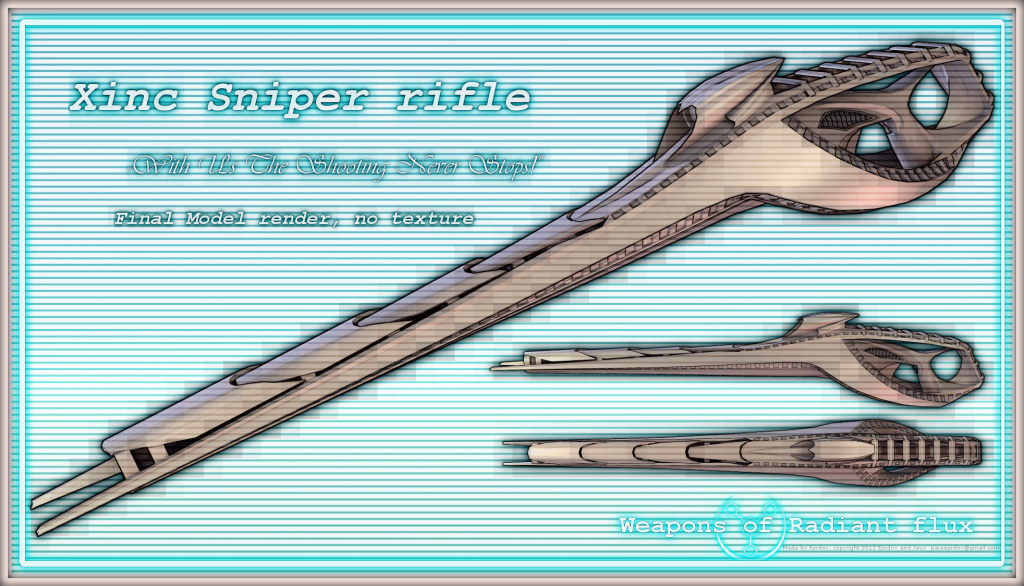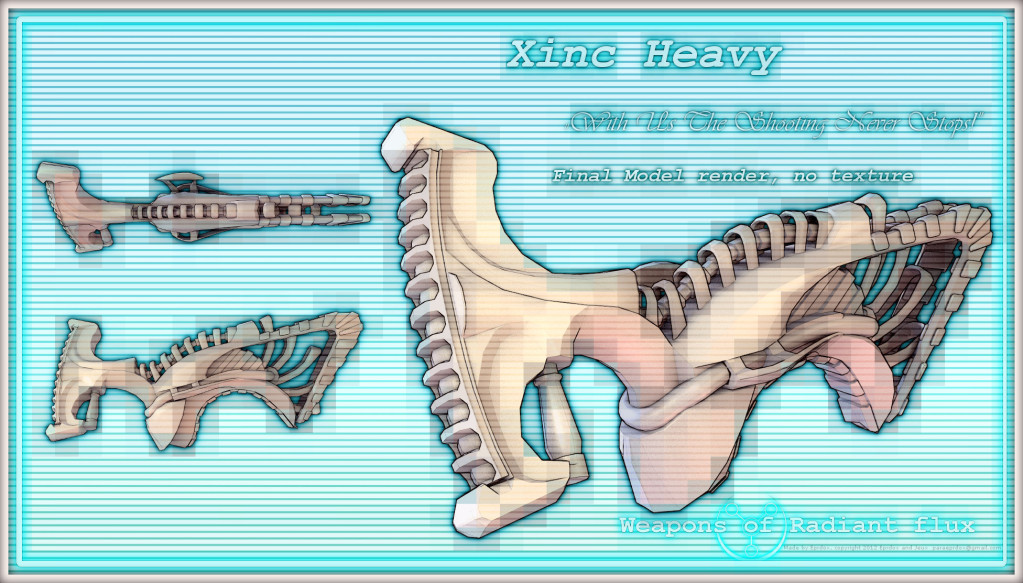 More to come. Be easy, stay cool.