Hello, Quake lovers. Today i want to share some news about progress i did for the last months. Besides new materials and textures, i focused myself on relighting, too.
At this moment about 200 textures has been made from scratch.
First Quake 2 map - E1M1 Base 2 - is almost fully retextured. The lighting has been generously redone.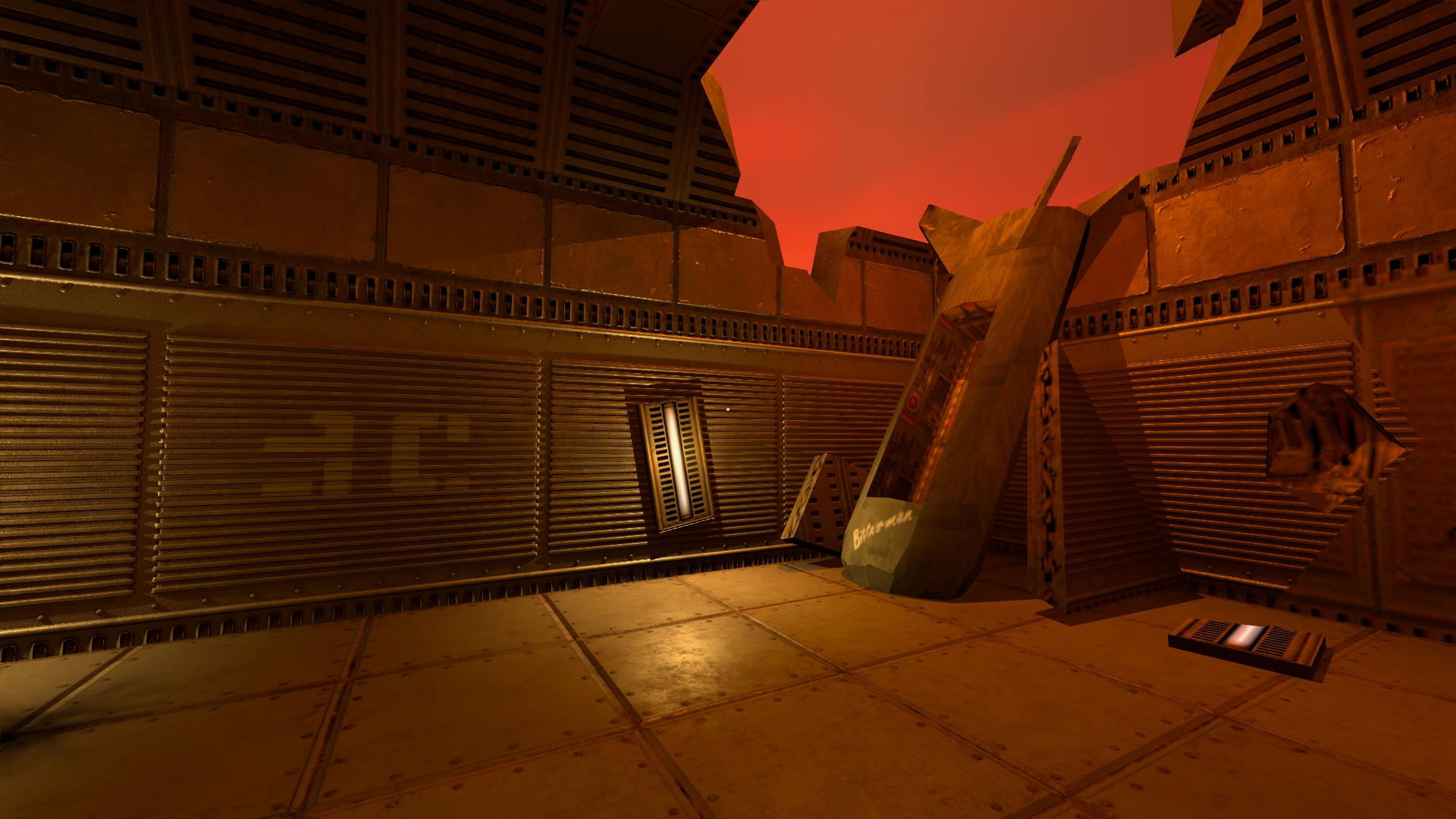 On these screenshots i want you to notice faked Global Illumination (GI) effect. The GI technology makes indirect lighting more interesting and colorful just like in real life. You can read about GI on Wiki page if you didnt understand what i am talking about.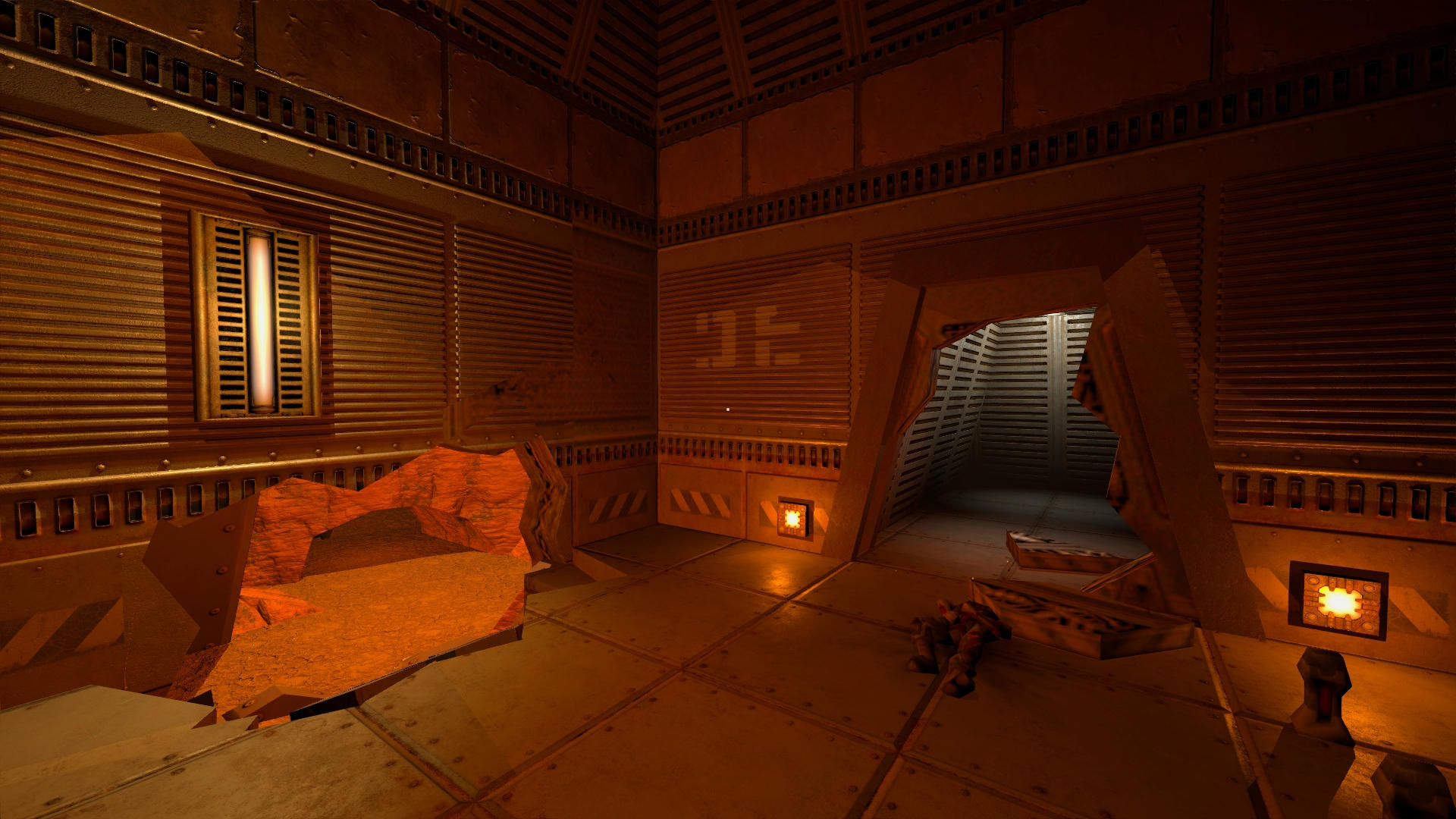 As you can see, we have the hole inside indoor area. I`ve tried to achieve GI effect, when light from direct bright sun leaks to indoor and spreads all its colors.
For example, screenshots below show indoor lighting without hole or bright sun. (left side does not fill area with yellowish colors)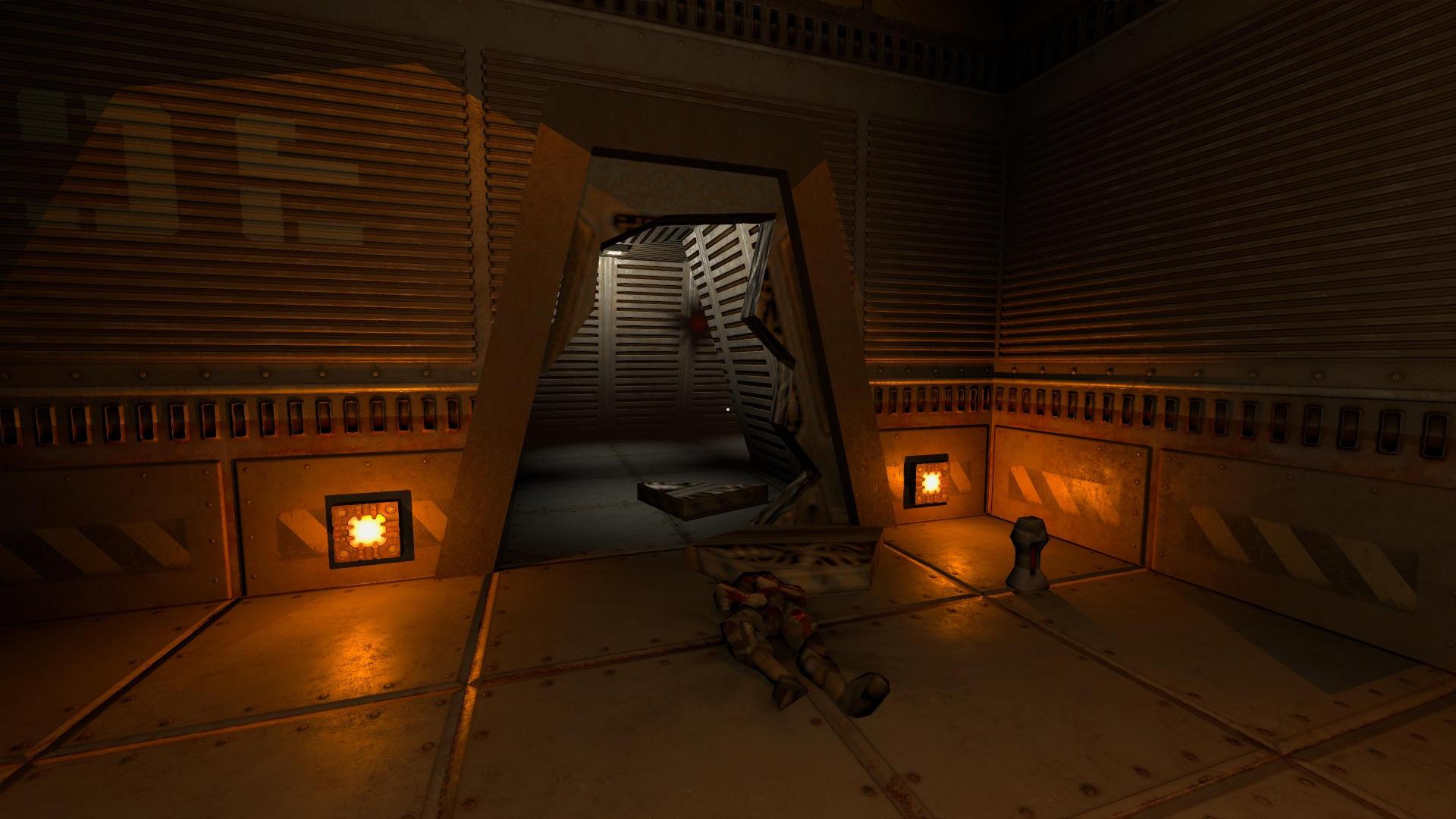 My general goal is to remake visuals of Quake 2 for NEXT Gen standarts, while keeping original colors of Quake 2.
Same color bleeding we can see in this part of level (corridor). Reddish sun color spreads trough the window and adds life to scene.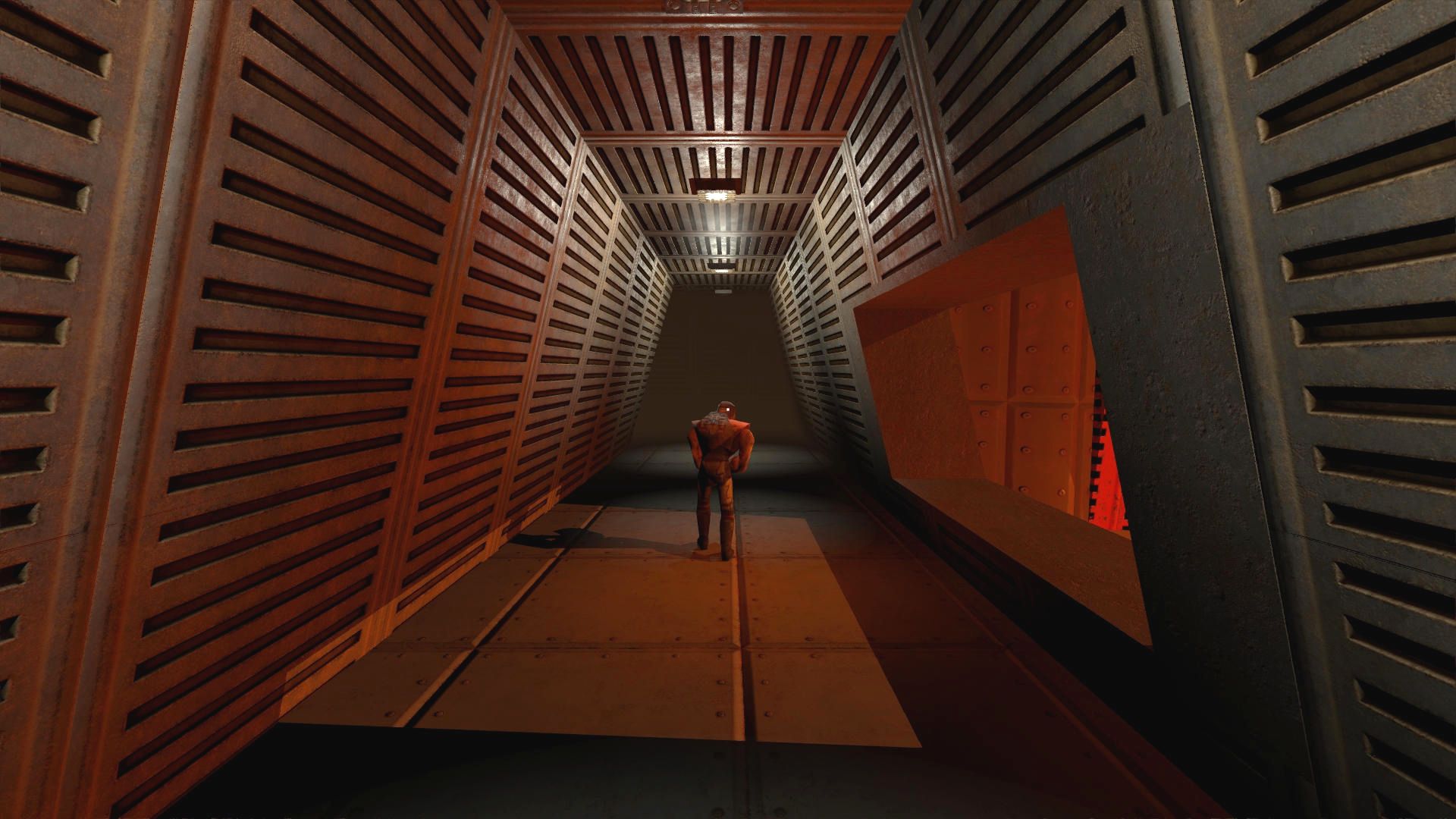 Also i want to add some fresh bright lights which is surely needed to vanilla Quake 2. Hope you like it.