Hello, time for an update again.
First, an awesome modeller named Weronika joined our team ! The AIA soldier below is her first contribution to the project. Pretty awesome, no ? Can't wait to get that in-game an animated !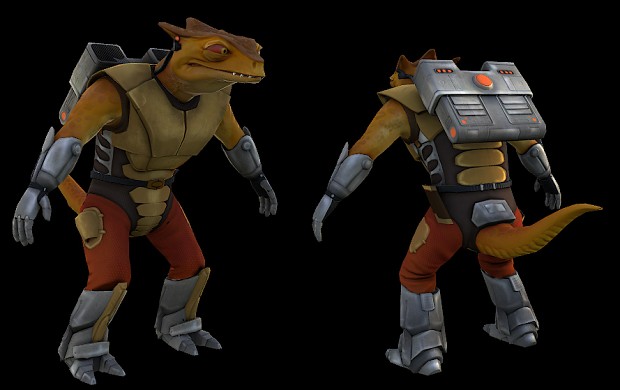 Then, Alain has been hard at work again and finished all our characters sheets for the pre-alpha ! He also made some logos for the different factions. They are slightly different from the official ones, but I think it's for the best, and at the same time it might help avoid any kind of trademark infringement and whatever legal nonsense(I really have no ideas).
Fara Phoenix: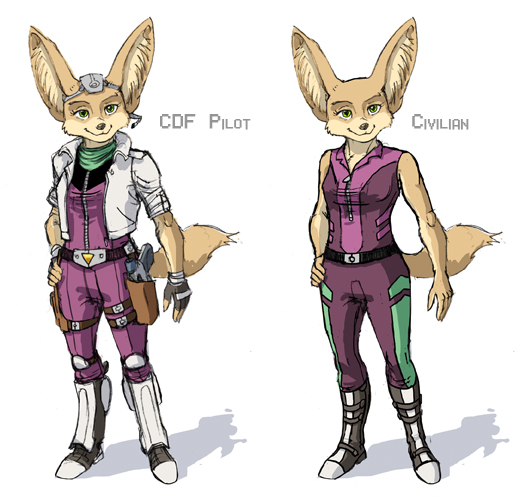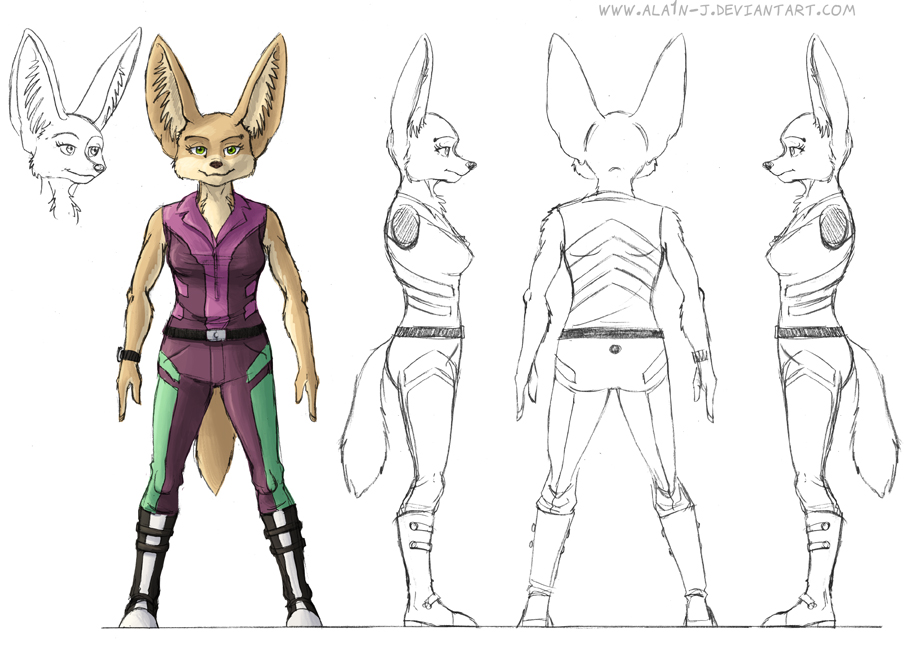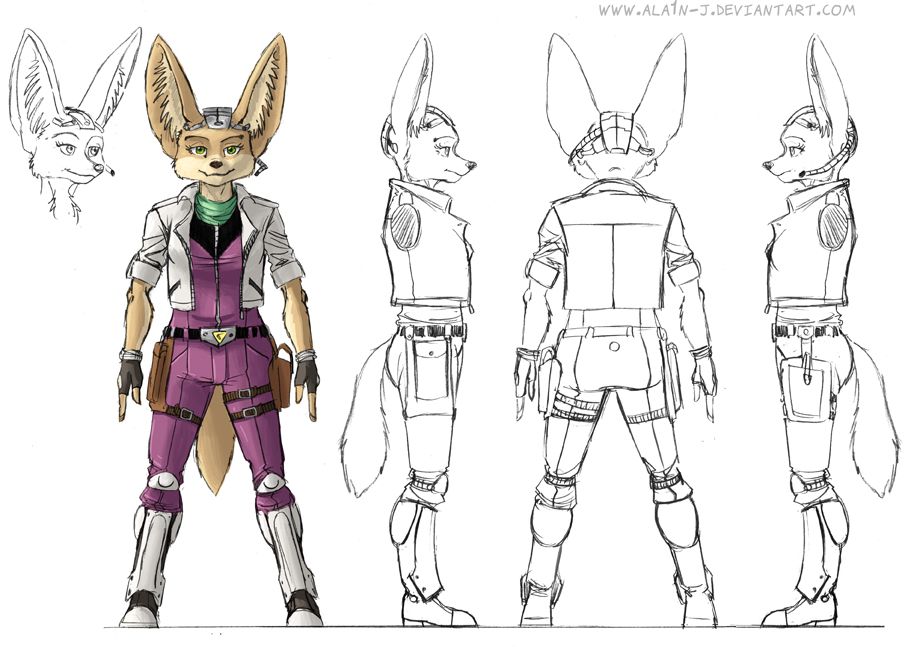 AIA logo :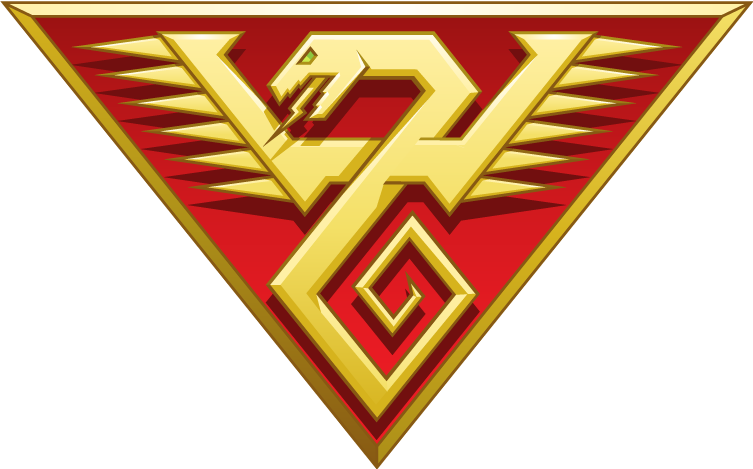 CDF Logo: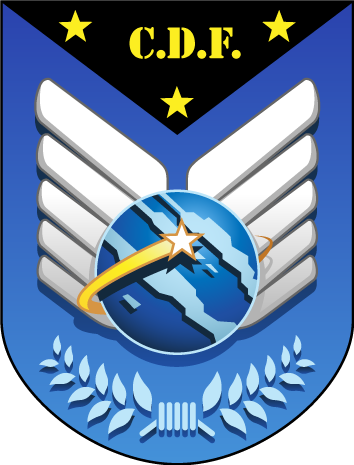 SATO Logo: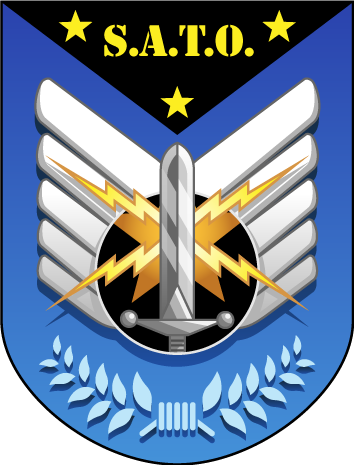 Starfox Logo (its slightly different from the official one, but at the time of the snes the winged fox didn't exist yet, and the Starfox logo was much more complex [The SNES Starfox logo appears on the left hangar door of the SF2 "great fox", and on the cover of the "mission file printout" Japanese official guidebook] ):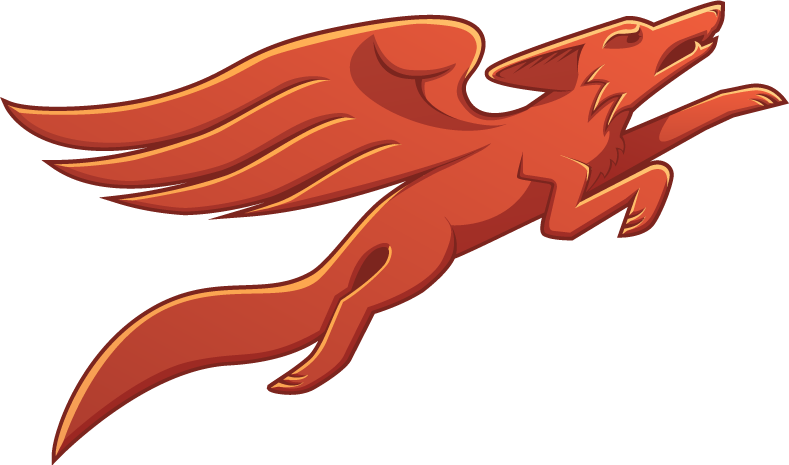 Our composer, has also been working on the soundtrack, lately he made the Cornerian theme (He did lyrics once again, I guess he enjoys singing :) But the in-game music won't feature any lyrics).

Corneria Promo for Lylat's Last Stand - Mod DB
Oh and also, we've finally chosen our project's final name, "lylat's last stand" ! We'll try to rename everything to the new name soon, but we might have to keep project sfr in a few places, given technical limitations.
Coding wise, we're stuck on an embarrassingly dumb problem, concerning controlling the aircraft with the mouse. We can convert 2D screen space coordinate to 3D world space coordinate easily, but the problem is proportions, the "screen" in 3D is much too small, and thus the range of movement is ridiculously short (0.1 unit on each axis) , and from the player's perspective the aircraft move barely on the screen at all. I don't have a video, since I rage deleted my mouse control code. But any suggestion would be appreciated !
Also Nathan our other programmer is putting the final touches on the new HUD.
Finally, I never thought I'd ever say that, but we'll feature Krystal in a side mission in the future, once we got a plan for how to pull that off. However, this will be totally optional, you can play without even a glimpse of Krystal, so have no fear (especially you demonfiren!). I bet you're wondering why. Well, personally I don't really care about Krystal, and wouldn't have included her at all. But Alain likes the character and has been one of the biggest contributor to the team this far, even though this project didn't feature Krystal at all. Now I'll be honest, I wouldn't ever would have worked on one of those Krystal featuring projects, mostly because I'm a Fara fanboy :3 But yet he helped a lot ! So since I kinda felt bad about this, and since it would probably help draw some more interest to the project I decided to include her. Don't get overly excited yet though, we don't have a solid plan for her appearance yet, and we still have a few releases to go before you even see her, given our release a little, often approach !
Well that's it pretty much, thanks for for your support ! Also feedback is welcome as usual. And please note that we're always looking for new talents to join the team !