Makin Atoll - little more than sand, trees and a small Japanese Military base. Miller's reconnaissance team landed there almost a week ago. Since then - we've heard nothing. The waiting's over, we're going in. For all we know they're already dead. If what little we know about the Japanese is true, it might be better if they are... - Cpl. Roebuck, August 17th, 1942.


The first mission, Semper Fi, was based on the first battle on the 'Butaritari' island, Makin Atoll during August 17th-18th, 1942. Moddb.com
The event was known as the 'Raid on Makin Island/Atoll'. So, please not to be confused with the 'Battle of Makin' during November 20th-23th, 1943.
Like every other mission, environments and atmosphere were done so great. But the historical accuracy? Simply SCREWED UP sir.
So this version of the mod is focusing on improving the authenticity of the Semper Fi mission only, while for the rest of Pacific missions, I've already combined it together with 'Vendetta: Darkest Days' and 'Fall of Berlin' mods (both 3.1 and 3.2).
Please download the SEMPER FI mod from here: Moddb.com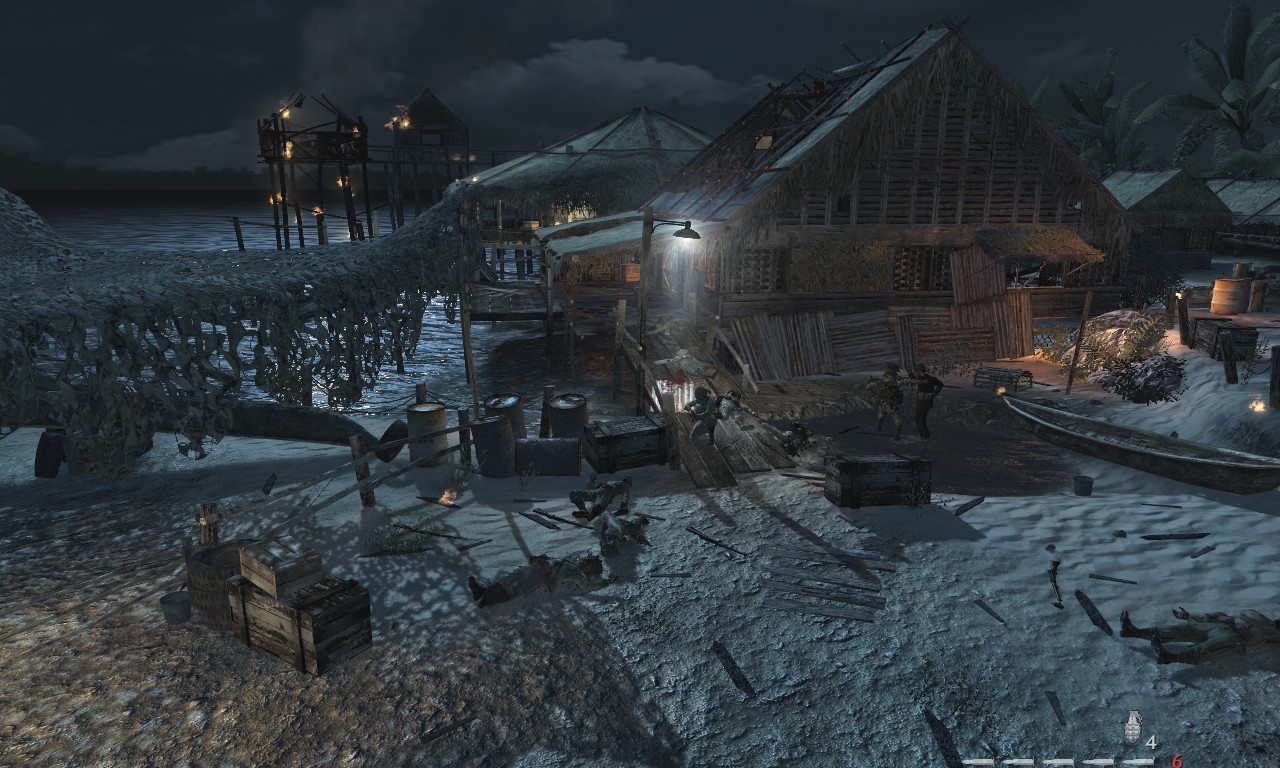 Details:
1. Marine Raiders (from the 2nd Raider Battalion) uniforms -> Change from the HBT camouflage version + Utility Cap (1944 model) into the REALISTIC painted BLACK version of USMC P1941 HBT Uniform (lookalike) + helmet with a plain greenish camo & regular non-camo helmet.
However, only the radioman still has worn the 1944 cap due to some technical problem. We have to wait until Mr.deathwarrior700 free from all his busy stuff to find a way to fix this out for the (possibly) next updated version.
Besides, I've no idea why Treyarch use the HBT camo uniform on the marine raider. But I guess they probably mistook them with raiders on the Bougainville campaign (since November 1943 until deactivation in Pre-1944).
2. IJA (Imperial Japanese Army) troops will be replaced by the SNLF/IJN (Special Naval Landing Forces/Imperial Japanese Navy) troops, based from the real defenders of the island: 51st Guard Force (51 Keibitai), as a part of 6th Yokosuka Special Naval Landing Force.
But there is a problem with the Japanese officer model... it's IMPOSSIBLE to remove the STAR insignia from his tunic cuffs and field cap. So I've no choice but left the insignia on tunic cuffs, and remove the officer cap entirely from the game.
Also, in reality, there were only about 60~100 defenders on the island, but in the game, there were likely about 200+ of them. So I guess it's all about the 'Alternated' history thingy all over again...
Well, seems like the arrival of Miller's recon team surely alerted the island defenders and ended up they called for some additional reinforcements before the arrival of raiders.
3. Rearrangement on weapons, both Radiers and SNLF/IJN sides.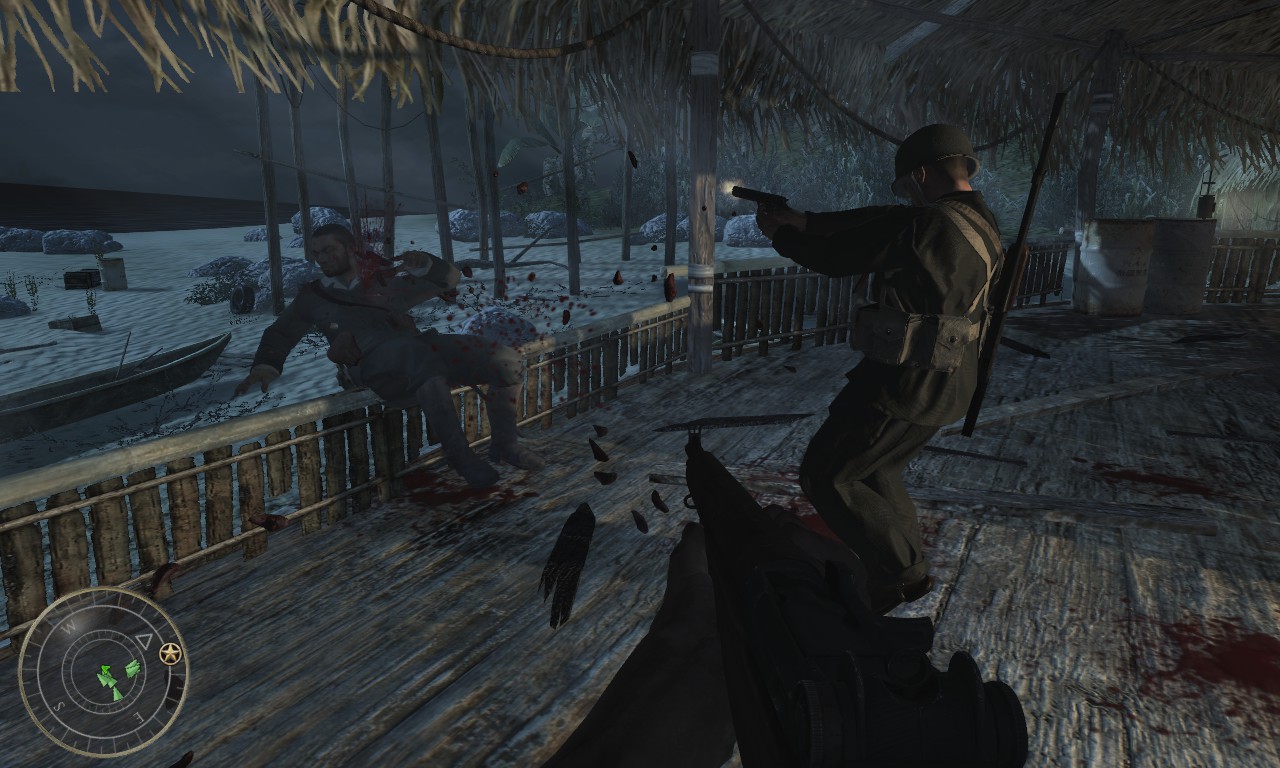 And please remember:
1) This mod created for ONE MISSION ONLY, the "SEMPER FI" (Makin Atoll, Butaritari Island)
But if you want to play other missions of the Pacific campaign (Little Resistance ~ Breaking Point), go to "Extra textures" folder -> 'US' folder, then read our instruction carefully.
2) Extra textures for Japanese tropical uniforms will be included within this mod also, please read our instruction carefully if you wanna use them.
***3) For newcomers, please read our instructions carefully before you install this mod. And of course, we recommend you to play this mod (and also other mods of us) with the STEAM version.
Well, there is one lucky guy who plays all my previous mods with Non-Steam version and nothing happens to him. (No errors and such) So I guess you guys can try it first with your own PC if you want to. But make sure that you have already BACK UP your 'player profile', in case it caused an unpleasant thing to your PC.***
***In addition, you can play our mods with the Co-op mode with your friends as well, but make sure that they have installed them correctly too.***
Credits for mod.ff: Mr. warrior300
Credits for textures: MasterJames aka SPLinT_CeLL, MadIvan18, and War_Crimes.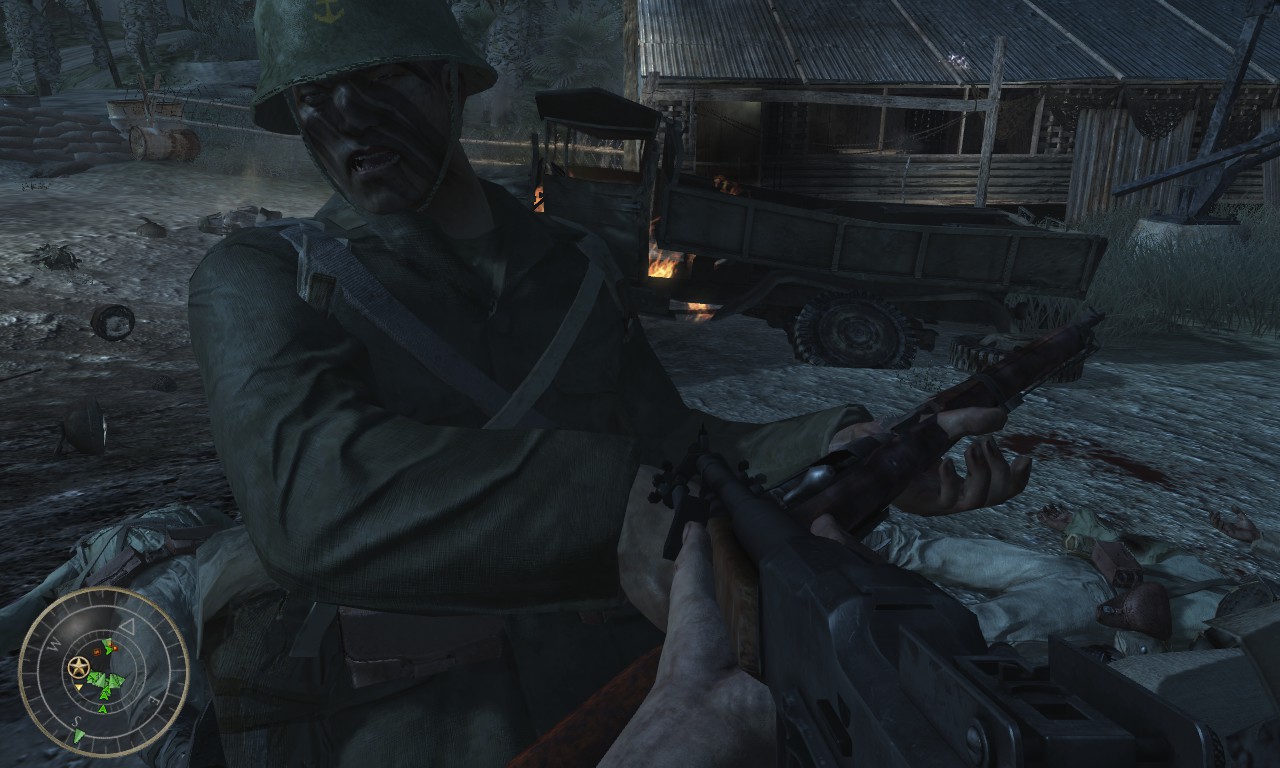 ---
In order to play for the best historical experience:
'Semper Fi' = The updated Pacific Theater mod made specifically for Makin mission -> Moddb.com
'Little Resistance ~ Vendetta' = Vendetta: Darkest Days 2.1 version -> Moddb.com
'Their Land Their Blood ~ Blood and Iron' = Fall of Berlin mod 3.3 version -> Moddb.com
'Ring of Steel' = Either Fall of Berlin 3.3 or Ring of Steel: Abandon all hope 1.3 version' -> Moddb.com
'Eviction ~ Downfall' = Fall of Berlin mod 3.3 version with Kriegsmarine Naval Infantry skin (replace the default char_ger_honorguard_body1_c).
---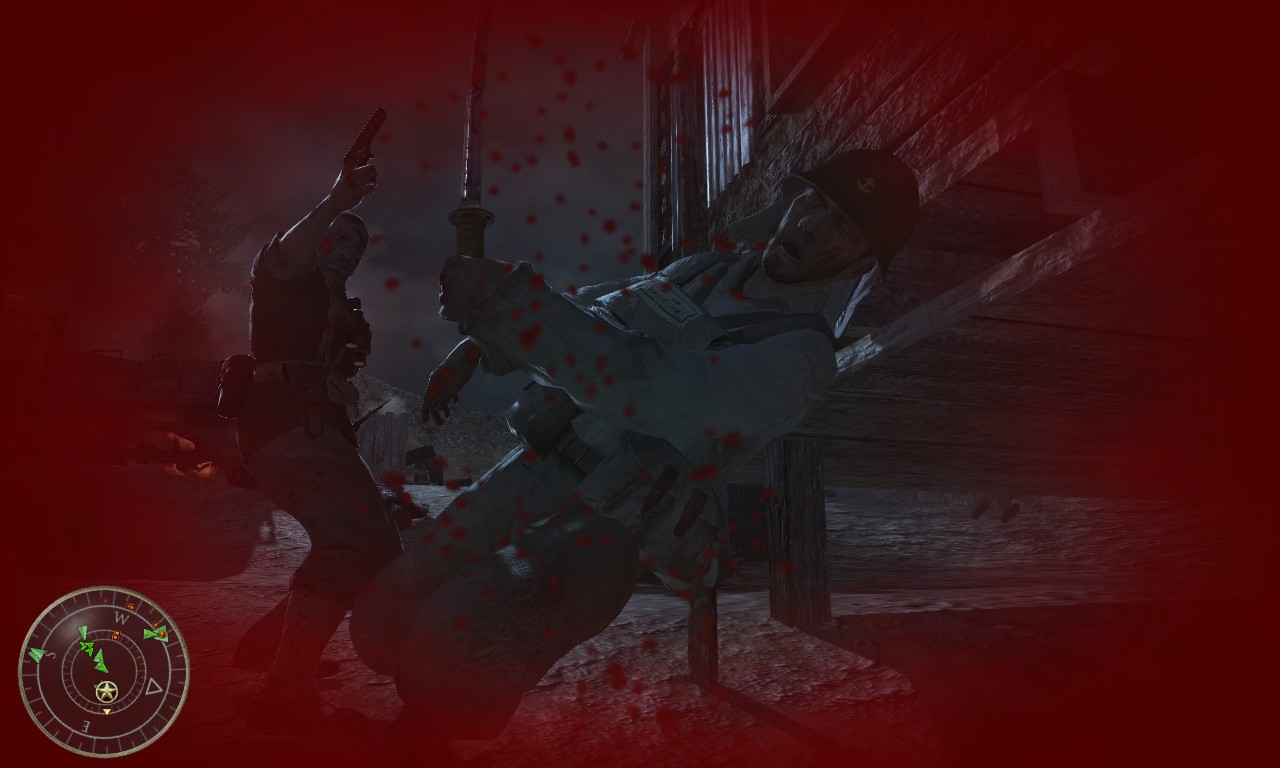 ---
BONUS (UPDATED): Walkthrough video of this mod (Waiting's over version) by 'Andreas 444':
And a walkthrough video by 'Luna'
---
Please contact me right away if our mod caused any problem. And you can review our mod if you're interested.
Enjoy!
FeReise