Dear fans, Has been a while since I updated moddb. Or done anything with modding actually. I'm sorry to say that, no actually I am not. Have been having quite the number of real life issues:
I have to actually start doing stuff for school if I'm to stay on my current level, already dropped 2 levels in the last 4 years by doing nothing but if I don't start actually working soon I wont have anything left.
I've been growing closer and closer to my girlfriend and I still prefer to spend an afternoon with her than fixing code problems. ¯\_(ツ)_/¯ Also all free time I've had besides both these (which is not a lot) I have poured into either drawing or starcraft II.
Now it's time to wrap up a half decent version to uploading. Have been half - half thinking of what I can actually do. Thanks to Burntstrobe I now have a functional 3ds max again so that definitly helps out. I want to release something, so that I can decide I want to either sit back and stop working on this project or I want to continue work on it. This has to much time, blood and tears put into it to just let it die without a final version. I am however sure that if it stays only me actively modding that I will not do anything with ground. Space only.
I'm very tempted to leave out things that are either half finished or not even started. (like mercenaries or for example the sith military frigate by Azwraith). Burntstrobe might be able to finish the Republic Starbase by himself (made by Azwraith too) so that WILL be included: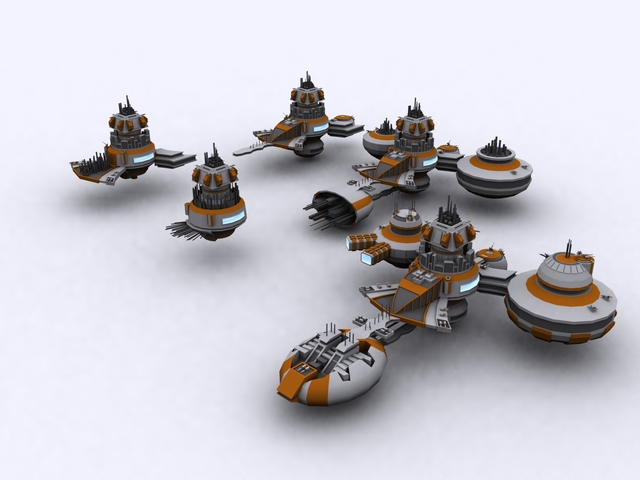 Other than that there's not much else to talk about other than I'm going to start modding again.
-Geroenimo