No point in wasting time on chit-chat so lets just get down to business.We've been very busy these past months, and we've made a lot of improvements and new feature that just couldn't be done without our programmer Nukedrabbit95.One of these features are dynamic render-to-texture shadows, which are shadows, that unlike the shadows in HL2, react to nearby light sources realistically and not always facing down. It was a little tricky getting it to work, but it was damn worth it!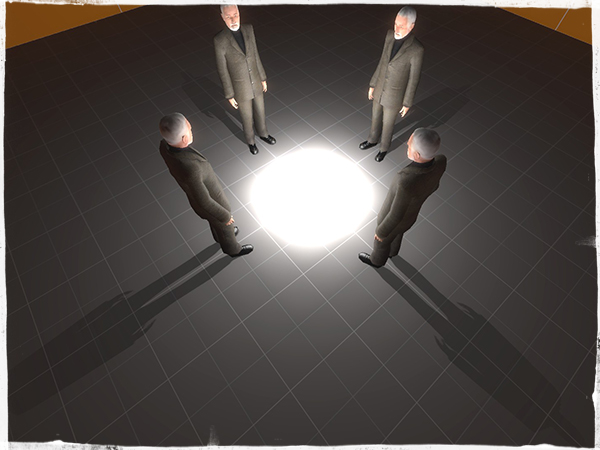 After that, we've implemented ironsights. While I believe that most of you are familiar with the concept of ironsights, I would still like to tell you the reason behind adding them. You see, since the player does not have the luxury of seeing a crosshair (or most of the hud of that mater), he must rely on using ironsights to not waste his ammo. And since ammo in Nox Aeterna is extremely hard to find, the player will soon have to learn how to take a well aim shot. Also, while the ironsights are functionally working, they are aesthetically very WIP, because the stock HL2 weapons only have one side of the weapon modeled. To solve this problem, we're currently looking for a talented weapon modeler!
If you are one, or if you know someone who has experience in weapon modeling, please contact me!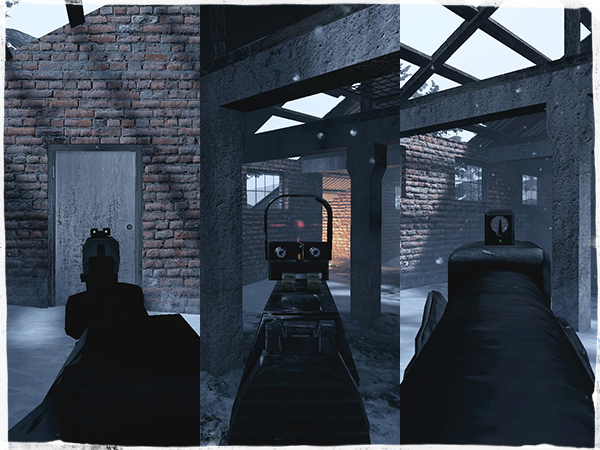 Speaking of weapons, we've recently returned to one of Nox Aeternas oldest features and polished it a little. We're talking about the mod's very own pick up system, which unlike in Hl2 when the player automatically picks up a weapon/item by just going near it, he must now press the use key to equip it.
At first glance this may sound like a useless feature, but since Nox Aeterna is somewhat slower-paced than HL2 the player is encouraged to explore his surroundings and find useful resources.
In related news, the weapons in Nox Aeterna now actually give off light when fired!
While this is mostly just a cosmetic feature, it gives a great sense of realism to the mod's gunplay.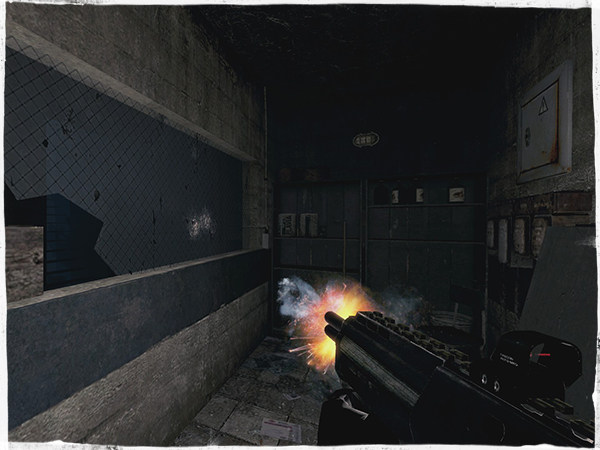 And last but not least, we have implemented an all new light source that the player will have the dread to use while traveling trough dark tunnels. We've scraped the old HL2 flashlight in the favor of a new lantern style one. While there are many reasons for implementing this feature, the main one is that while playtesting, we've noticed that the player is a lot more nervous and easily scared while using the lantern in a dark, maze like area. The reason for this is simple. Since the player can only see a small portion of what's ahead of him, his imagination goes wild when introduced to foreign sounds. The flashlight also causes a sense of disorientation, which is perfect, since that amplifies the fear factor.
Below is an example of a room, with and without the lantern.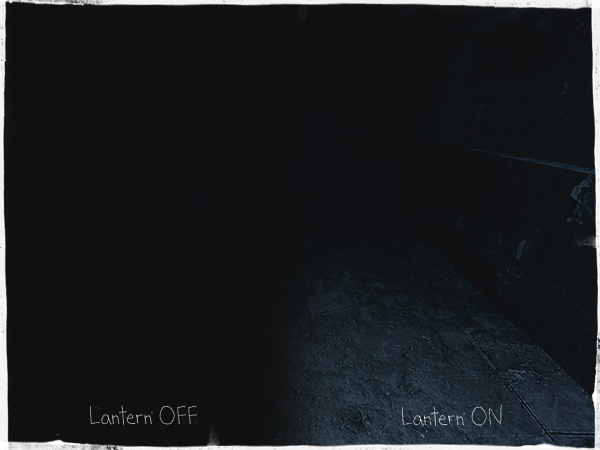 That is it for now my friends, be sure follow the mods further progress and possibly comment below.
If you would like to know about things as soon as they happen, be sure to check out Nox Aeterna's offical Facepunch thread!
Until next time, stay safe!