Welcome to the weekly media update, as you see, this is the first. This week, we will take a look at the concept art, models, and what we are going to make in the future, also i will introduce you, for the team members. I think that i will be like, the only one that will be active on the ModDB page, but you can see the WIP, and talk with the guys at FPSBanana. Now, to the case, as you know, then we are trying to create a Horror, survival like game, with alot of awesome features, like, you can take the weapons in a bag, or take up your cell phone, and tell your team mates, that you have troubles, or if your on hunt after food, then you can tell them, that you've found some food, but they can also contact you, and say something, and then you can accept it, or declide it, like if he texts you "Have you found any food?", then if you hit "Accept" then he says "Yes" and if you hit "Denide" then he says "No". But the basic is, that your this guy, that lives in the city, and gotta do Crazy things, to survive, but you also see alot of Crazy things, like the police is making a kind of group, and isen't WITH the law, but against the law, and everything is in fear. The mod is happening on a Island, that i don't got a name on yet, but they are the only ones, that know it, but, who knows if you ever will get out of the hell?
Okay, now i will show you some of the models, and some of the concept art, that we have made though the week, theres not alot, and i will add some more later today, because there was some of the modelers, that wasen't 100 done with the weapons.
This is the P90, its not all done yet. Yay, molotovcocktail, this will be fun
As you can see, there is the classical weapons, and some new weapons, we are doing a mix of old and special weapons. But thoose weapons, is just the start, our mapping, is going to be so mutch better, but, there will first be screenshots in the next week. Now, i will show you some of the concept that our concept artist have been working on, there is both Human drawings, prop drawings and Weapon drawings.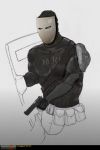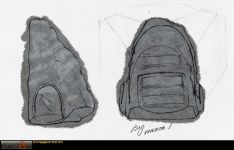 This is the group The bag, where you can collect food,
that i was talking weapons, props and that kind of things
about. This bag, will be usefull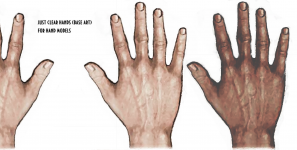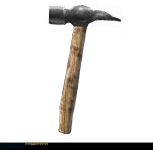 Hands concept, just some concept of the hands This is the hammer, that you
We are currently making the rigs and hands models can build barricades with.
it will be done to the next weekly update
Do you like it? Click on the image to get a bigger view, and also comment it, and tell us what you think. Also the game is going to be Singleplayer in the first place, but its also going to be Mutliplayer, and this is here you come in, we need some help, to how the Multiplayer should look like, what we have in our minds, was that you can choose between some groups, and then you spawn with NPCs, and then the NPC's will give you missions, like to collect food, then you can accept it, or not. Also to build barricades, and wait until the rescue comes. Just post it on the frontpage, about what you think. There will be a website soon, the template is done, and the coding progress is also in work, now we are talking about Coding, then we need some more Coders, Modellers, Animators, Concept artists and Skinners. We need some that can draw maps, some that can be alot on forum (Moderators is not needed yet) and someone who can do some realistik work. If you got any questions, then ask me on my very own Private E-Mail (Sorry, we dont got any email up yet) and you can also send a job request there. (Poss_en@hotmail.com). Or goto our FPSBanana Studio and then send a request there. No worries, we will be more active here, and update the page, alot.
That was everything from now on, the grammar wasen't the best, and the media update either, but there will come alot more the following weeks, we will hope that we will get some fans, also some new team members, See you soon.
(mod leader)