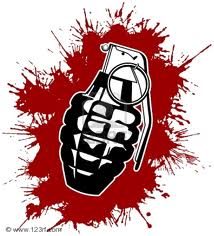 Have a nice day everybody.
Sorry for ma bag englich, itz really cunt be helpd.
Ok...
I`ve spent alot time on this project and still have a way to go, but now I feel that things getting closer to its final look.
To begin I`d like to say biggest thanks to L4Y modding comunity for being a cool guys.
Who knew where I would be without them.
Thanks Andersen, Vizard, VG, Silver, Hitman86, Iron Fred, AntiEvil, Naspter, SlayerBlood and everyone who helped me.
Respect to ya!
Also I`d like to point out dumb XGM ru.
Yeah, XGM you`re cock. I hate you.
Now let`s have some words about conception of the mod itself.
Necro is beat-em-all kind of slasher with some stealth elements.
It`s inspired by Ninja Gaiden PS game series.
Main hero using dual blades and special weapon loaded up with his blood.
Being a half-blood creature he`s having unhuman strength and speed.
Mod future alot of violence and gore, to be honest it`s kinda bigggest part of one`s style.
Along with cuttable body parts you`ll have some nice small adds like splattered blades, characters and other objects.
Levels is on early stage right now, but as you see now I`m able to add alot of destructible elements to make gameplay even more intensive.
At last couple of words about music.
I have main theme track, which will be uploaded next days.
More info soon.
Thought It`s all I needed to highlight. Best Regards.