SIGNS OF LIFE REPORTED
- We have recently re-gained contact with our primary coder, Maccadoolie. His PC died, and has been playing excessive amounts of Call of Duty on the PSN. He is trying to acquire a new PC however it is taking time. So we don't know of his return.
SO THIS NEWS REPORT... PYONGYANG...OUTBREAK...KIM JONG UN...WHAT IS GOING ON?
- The development team here at NanoSwarm are considering a unique twist in the story/form of the project. By doing something that has never been done before, moving the apocalypse to the most secluded nation in the world and having the player fight there. In Pyongyang, North Korea. However this idea is still being tossed around and we do not know of the extent however it does look
이는 힘으로 평양 상류층 A1, 김종운 옮다! 이 도시는 오버런을 류 promising. We don't know if we will fully execute the idea or not... but it looks good.
SO THE PROJECT IS ALIVE?
- Yes it is very much so alive. Alive and well.
WHAT IS BEING WORKED ON AS WE SPEAK?
---CHANGE LOG---
nz_Firesale has been re-added and tweaked.
nz_NachtDerUntoten is ready for deployment.
nz_Station7 is tweaked and looks beautiful.
The Wunderwaffe DG-2 is complete, texturing is required.
New AI for the zombies has been added.
Napalm Zombies now explode CORRECTLY.
And much, much more!
ALPHA TESTING RESUMES!
- Wave 2 has been re-deployed with the client. Wave 3 will begin in early April.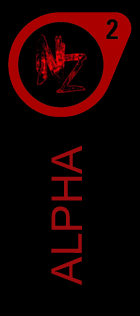 SO... NORTH KOREA ZOMBIES...
- This is not official. Not even close. NONE OF US HAVE AGREED TO IT.
그들은 호텔에 빠졌다!
SCREEN SHOTS