It's well known that the ancient Greeks believed in four elements, Earth, Air, Fire and Water. What's less known, is that there were actually five elements - Earth, Air, Fire, Water and Pity!



Mr. T invented all five. Yes folks, you're seeing right, hidden somewhere in MidEast Crisis' workings are the A-Team ready to be used, if you can find them! While not known for their accuracy and true battlefield effectiveness, the A-Team is nonetheless valuable for its excellent quotes and great flair and cinematic grandeur.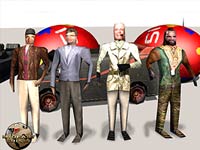 Also, Khalid isn't the only smooth criminal in MidEast Crisis anymore - joining the ranks of easter egg units is Michael Jackson himself! Capable of moonwalking his way out of sticky situations and dodging bullets with his smooth moves, Jackson is sure to put on a superb performance for whoever manages to recruit him.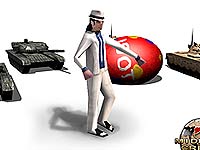 And now for the pure fun of entertainment, a teaser VIDEO..
Download the Video now at the ISOTX website and see these Easter Eggs in action!