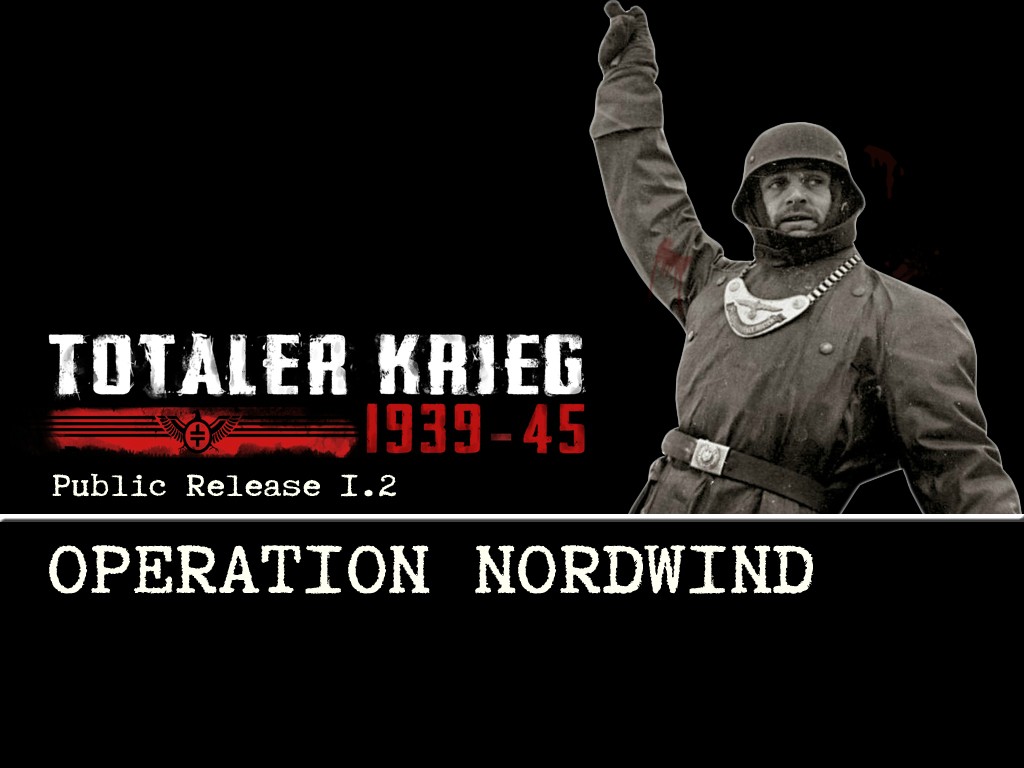 Operation Nordwind,
Totaler Krieg has finally been released and with it Best Way have announced they are interested in making Totaler Krieg an officially supported mod for Battle of Empires. They have offered to announce Totaler Krieg on their steam page for Battle of Empires once I have released a steam workshop version of Totaler Krieg.
Thus, I call on the loyal fans and followers of Totaler Krieg to band together to help me make a solid, stable Christmas release of Totaler Krieg for steam.
I intend to upload Totaler Krieg to the steamwork shop page on the 24th of December, this will be Totaler Krieg v1.2, a single, non win-zipped, updatable, steam-friendly release.
However, from now until then I need to fix Totaler Krieg up to be as stable and fun to play as possible. On my side I'am bug fixing, however I request one thing from all of you....
I need mappers!
In the Totaler Krieg 'Work in Progress' map folder within the editor I have 6 maps, Basovka, Cherkassy and Hurgten, Ste Mere Eglise, Valkenswaard and Ramelle. I call on all mappers within the TK community to attempt to 'finish' these maps and make them Multiplayer ready by the 23rd of December. When I say finish, I mean bring them up to TK standard, take the initiative and don't involve me in the process, do what you think is necessary. Make them large, though not massive, add details, make them interesting, but give them polish.
Basovka (Work Required 3/5) - Is a map taking inspiration from the classic Red Orchestra map featuring the same name. In my opinion this map needs making wider, longer with more details around the train station and trenches. This would be a 1vs1 / 2vs2 map at the most. Take as much reference from the RO map as needed, I will post pictures below for help.
Cherkassy (Work Required 2/5) - Needs to be converted to a winter setting, this is a map that requires little work, just made slightly larger and textures changing to winter. More mud to represent a boggy, quad-marsh of a Russian village as the Germans march to Moscow in 1941. 2vs2/3vs3 map at the largest.
Hurtgen (Work Required 5/5) - Requires alot of work so only a dedicated mapper could undertake this in the time required. The map is laid out in its entirety, this is basically a forest verging on the edge of Hitlers 'Westwall' fortified line aka the Siegfried Line. What is required are small pockets of houses / farms around the map, a defensive trench line system in the middle of the map on the hill and more bunkers along the West Wall portion and general detailing to fill out the map.
Ste Mere Eglise (Work Required 1/5) - Requires little work, however detailing is required, something interesting, maybe Historical from a band of brothers scene, I feel the fields are a little bland and the village or spawn areas could do with some touching up. The map size is fine.
Ramelle (Work Required 3/5) - Needs to be made slightly larger, for a 2vs2 game, more reference to the Saving Private Ryan film, the town needs to be matched 1:1 scale to the movie will all houses, angles and items e.t.c matched as closely as possible. The map is a good base, but could be made better with the right dedication.
Valkenswaard (Work Required 2/5) - I like this map, but its too small and bland. This was supposed to be a 'Hells Highway' type map during Operation market garden. It needs to be made larger, with more larger open fields, gliders that have crash landed all over the map, jeeps burnt out, long tree lines and just generally more detail and interesting land marks added.