Hello again, it's been a long time!
Firstly, let's talk about what's new, then we'll look at -why- it's been so long and finally at what the future holds.
When we set out to build the mod, Mako Dawn - Mako Dusk, our goal was to recreate Midgar in Fallout 3. We've now changed both the area and scope of the mod. The scope is much smaller (and hence, realistic) than it initially was. Our primary goal is to recreate the Shinra building. Our immediate aim is to create the top floors of the tower, 59-70. So far, we are well on our way to meeting that goal. The floors 59 and 60 are nearly finished! Not only that, you can test them yourself. Just download the archive here. Tell us what you think!
This release isn't intended to be a complete mod, but rather as a proof of our work thus far. We're also seeking volunteers to help us build the tower. If you'd like to help, please create a topic on our forum.
Our team line up has gone through many, many changes. It is currently industrialpolygons and I. We created all the content in this release.
Here are a couple screenshots from the plugin. This is what you can expect to see!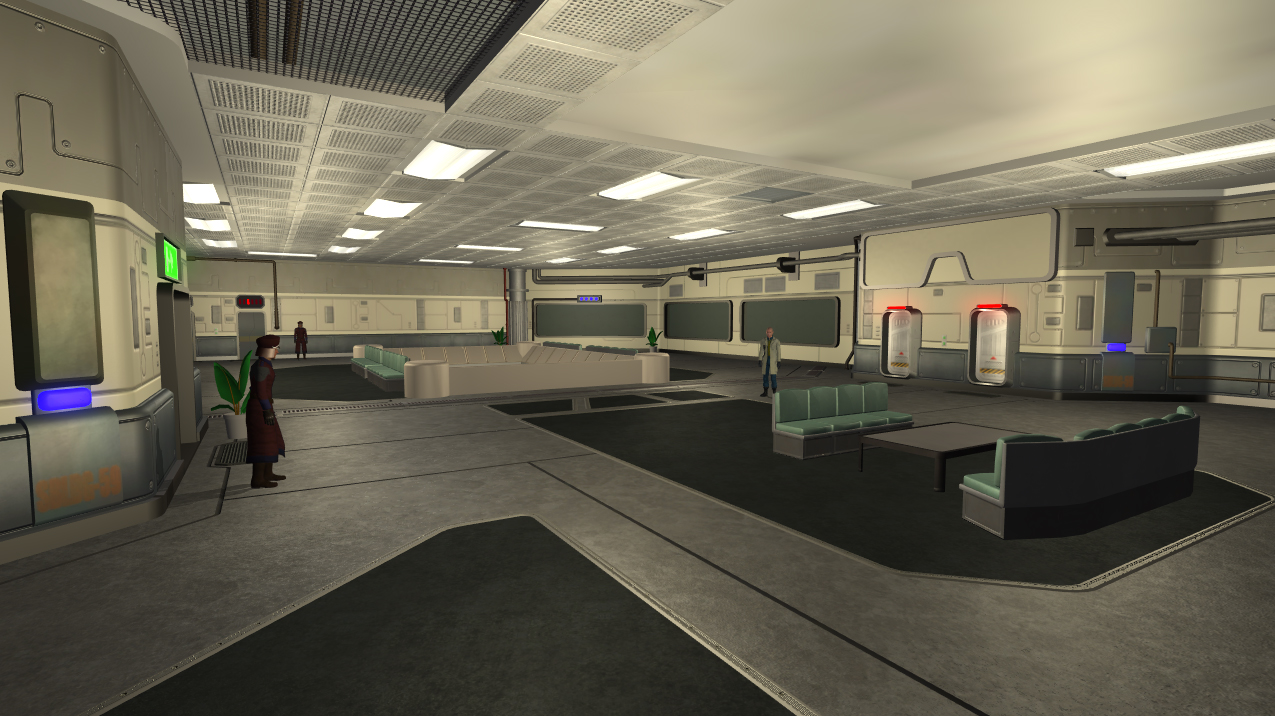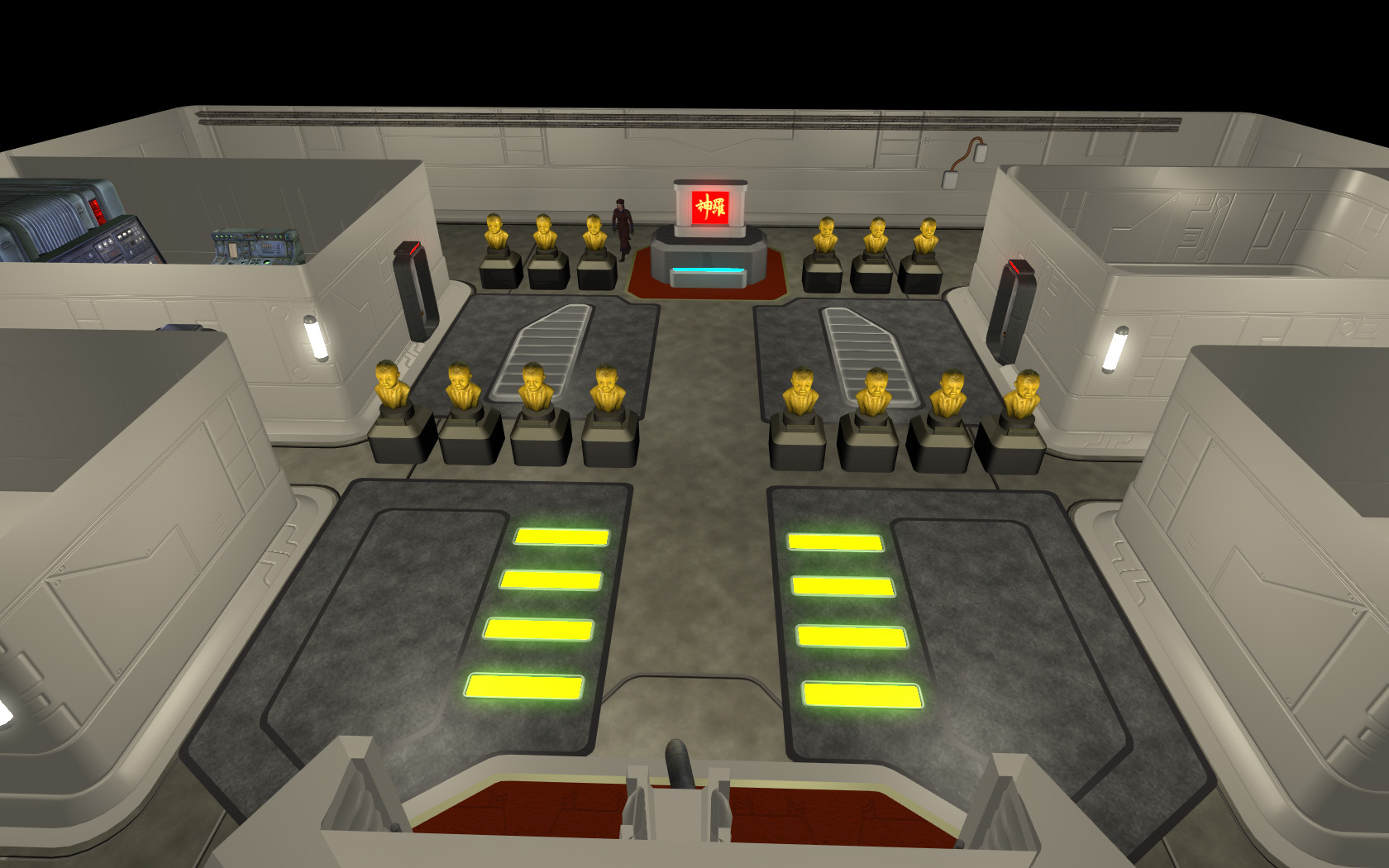 Also, we have an IRC channel and, additionally, cleaner, simpler forums. The IRC channel details are as follows:
Server: irc.rizon.net
Channel: #mdmd
Standard ports: 6660 - 6670, 7000
Secure ports: 6697, 9999
To reiterate, our forums can be found here: Z9.invisionfree.com
The development of this mod has been quite patchy for the past twelve months. While there has been a lot work done and a large body of content made, it unfortunately lacks an over-arching coherence and although it's not useless in the long run, there's no practical purpose for most of the content as of yet.
Realising this mid 2010, we attempted to integrate a more organised system which ultimately failed. Long story short, everyone was all over the place, many people didn't have the skills (or the skill-level) needed, people were lazy and/or busy, etc. Perhaps most crucial was that no one on the team had the experience necessary to run it. A lot of effort ended up wasted on what turned out to be fruitless pursuits.
Around January 2011, after many stops and starts, the project pretty much went on an indefinite hiatus. Industrialpolygons and I, JigsawPieces, eventually began tentatively working on the mod again around July or August with our hard-learned lessons in mind: make the scope something you can manage, organise things from the start, don't give people more chances than they deserve and stick to the plan.
As mentioned above previous content developed was lacking in coherency. Despite this, we did release one of the old plugins that contains, among other things, the train cars and subway tunnel. It wasn't intended as an 'official' release; it was released under the feeling that it would never be completed (by us), therefore we might as well make available our resources. There's still quite a bit missing from it though, rotting away on my harddrive.
Anyway, it can be found here: Fallout3nexus.com
Some of the missing stuff in the form of .blend, .psd, .dds files, as well as an assortment of music, is located here: Mediafire.com
What does the future hold?
DEATH! Haha, no. Well, yes - but some stuff will happen before then. Our immediate goal for the mod is to make all the floors of Shinra Tower seen in FFVII. We'll probably do floors 1-3 last (if at all). We want to finish a cohesive package that would stand on its own as a complete mod even if we stopped development there.
Our driving ambition is to recreate the feel of FF7, but in full 3D, with more freedom. Visually, we're aiming for a similar standard to the original pre-rendered backgrounds. NPC's will obviously look more realistic since we're modding Fallout 3. Advent Children and other compilation material are not a consideration when it comes to art direction; this is because compilation art style differs too much from the original game.
Currently the team is industrialpolygons and I. We're both modelers, texture artists and mappers. Additionally, industrialpolygons can also animate things and do scripting, while I can do web design, music and also a little scripting. We pretty much do everything between us so we're looking to recruit a few more people to help out.
For details about how to apply, visit our forums:
Z9.invisionfree.com