Some games said infiltration (like Splinter Cell) take the party to make as realistic as possible (less than bullets, lower life) and succeed perfectly.
But others make against infiltration almost impossible as Far Cry 2 where vegetation is not involved in stealth. The problem is also the vision and sound of enemies, some are completely blind and another had a eagle vision or the noise was detected 1 km away ...
Lonely: PM will provide a perception of sounds by the enemies and a more balanced, to allow infiltration pleasant and not without difficulty.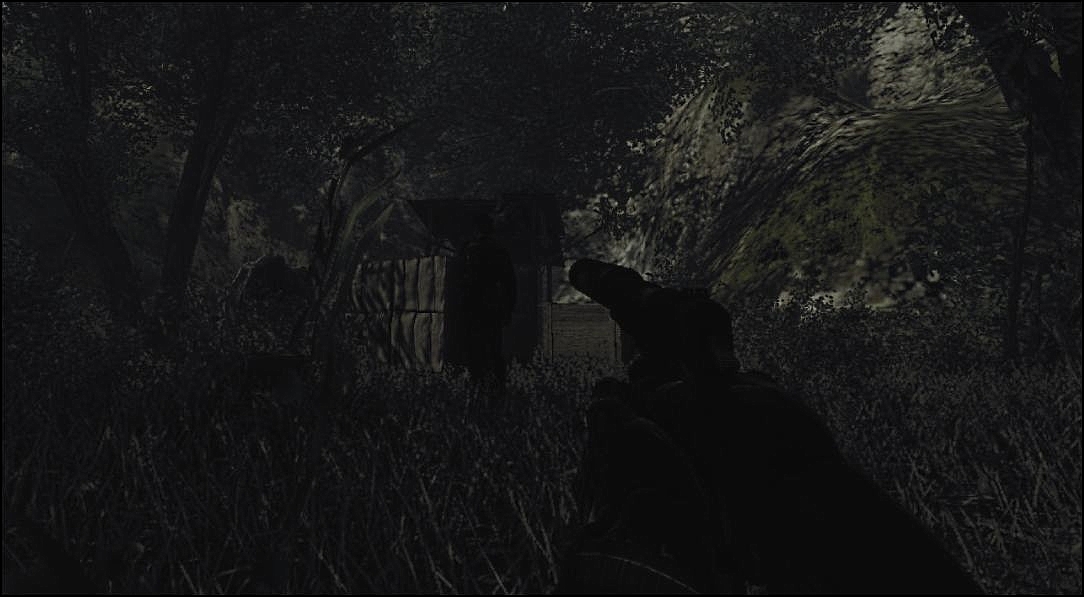 Of course it's not just the enemy will suffer balancing, the player will have less ammunition and will have access to other weapons later in the adventure.
The hero will be lower (the enemies are more accurate) then forgotten style nag. The enemy no longer drops off their arms after being shot, the ammunition does not pick it up at defined locations.
As you can see Lonely: PM will be much more enjoyable with a stealthy approach and require more concentration to arrive safely.
Soon I will say more about the gameplay including the ability to hide in height or to use the current of a river to go unnoticed.
In the Meantime stay connected and watch my mod:)