Good day everyone, and especially happy Defender of the Fatherland Day to our Russian friends! We would like to take this moment to show all of you what we've been up to these past few weeks. First and foremost, we would like to welcome few talented guys to the team. JMWarren has joined the team to work on some high quality 3D models. Irishmandkg on the other hand is responsible for making all those beautiful concept arts you will see all over the internet. And last, but not least, we have Le0 who for some is known on the Tripwire forums for making TE-Provkhoy. Kraetzer also joined the team and created a beautiful model that we will present in this update, but due to busy schedule, he had to leave our team just after a week. We would also like to thank an old member of our team, Baburo, who has also had to leave due to other important tasks requiring his attention.
But that's that, let us move on to the stuff you're all here for. Our team has been busy at work and now we are at a point where we can show you a little sneak peek of what's coming up. First up is some of the concept art by Irishmandkg showing Soviet soldiers advancing over a field with tank support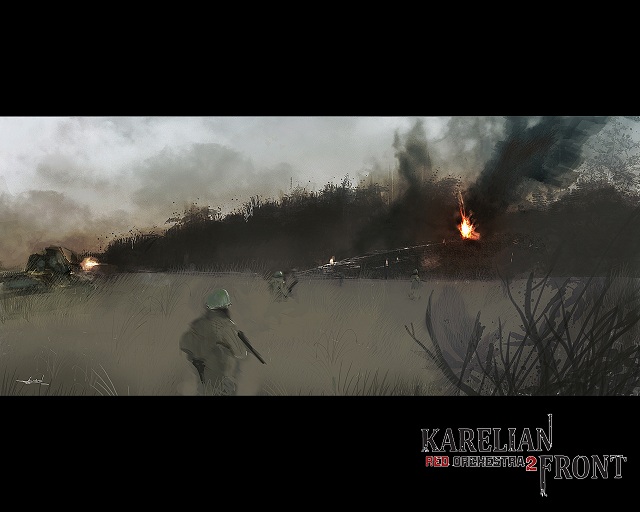 We also have some treat in shape of a Finnish soldier, also made by our new concept artist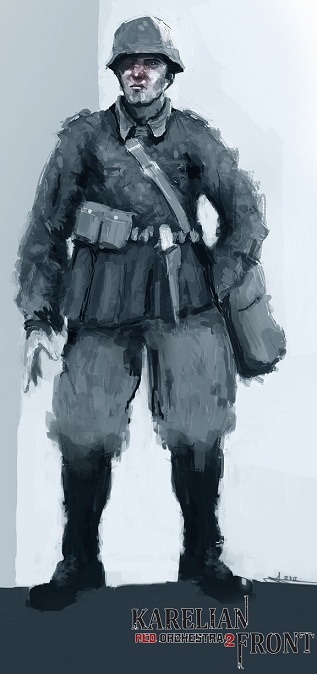 But the concept art is not all we've got to show. We do have some guns too! Kraetzer made this gorgeous Finnish M/32 grenade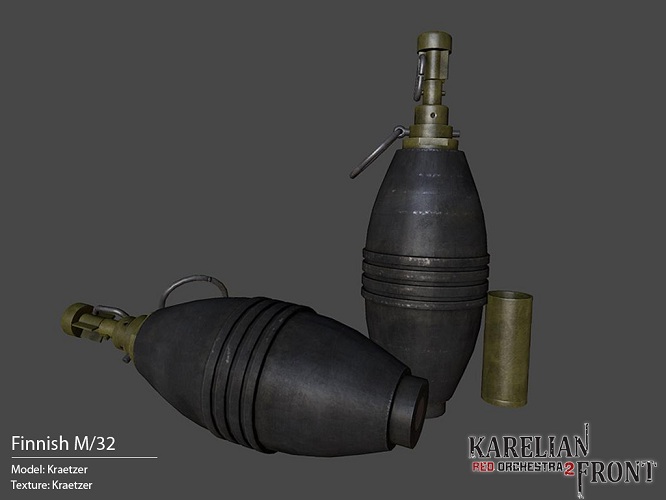 And Turboz, one of our mappers has been building up this scenery for one of the maps for the mod. It's still heavily work in progress but it shows some typical Finnish scenery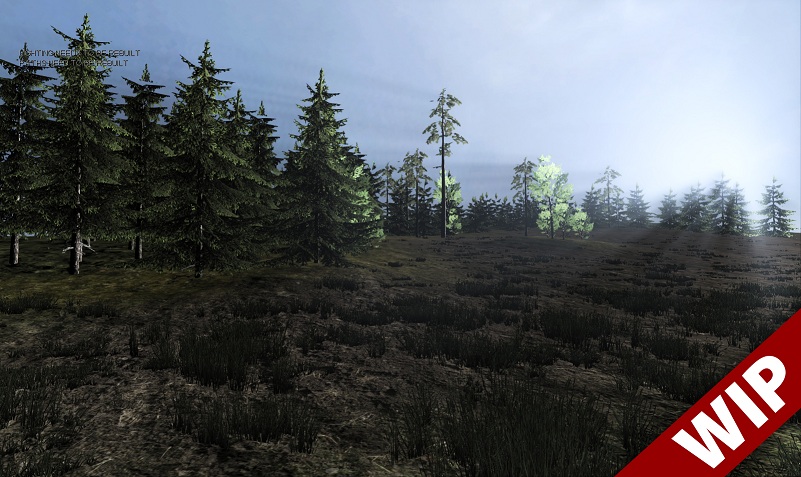 That is all for this time! If you want to discuss about the mod, you can check out our forums (and in here of course!) or join our IRC channel, #karelianfront at Quakenet network. You can also follow us at Facebook, Steam, ModDB, YouTube and now also Twitter!