Hey all!
After seeing the spectacular progress our mapper Mambridge made on nether_01, we decided to record a little gameplay video to show once more what we are cooking up for this project.
Without further ado, take a look:
So, what did you just saw? This is nether_01, a map located in a sewer system, which will be repurposed and included in our Under chapter, set right after the teleport failure of Kleiner's Lab. Mambridge focused on giving a particularly sudden and visceral introduction to the Combine Manhack, an enemy which the player must expect to encounter quite frequently in the underground sewer portions of City 17.
And just because we are feeling particularly nice this day, here is another sweet preview: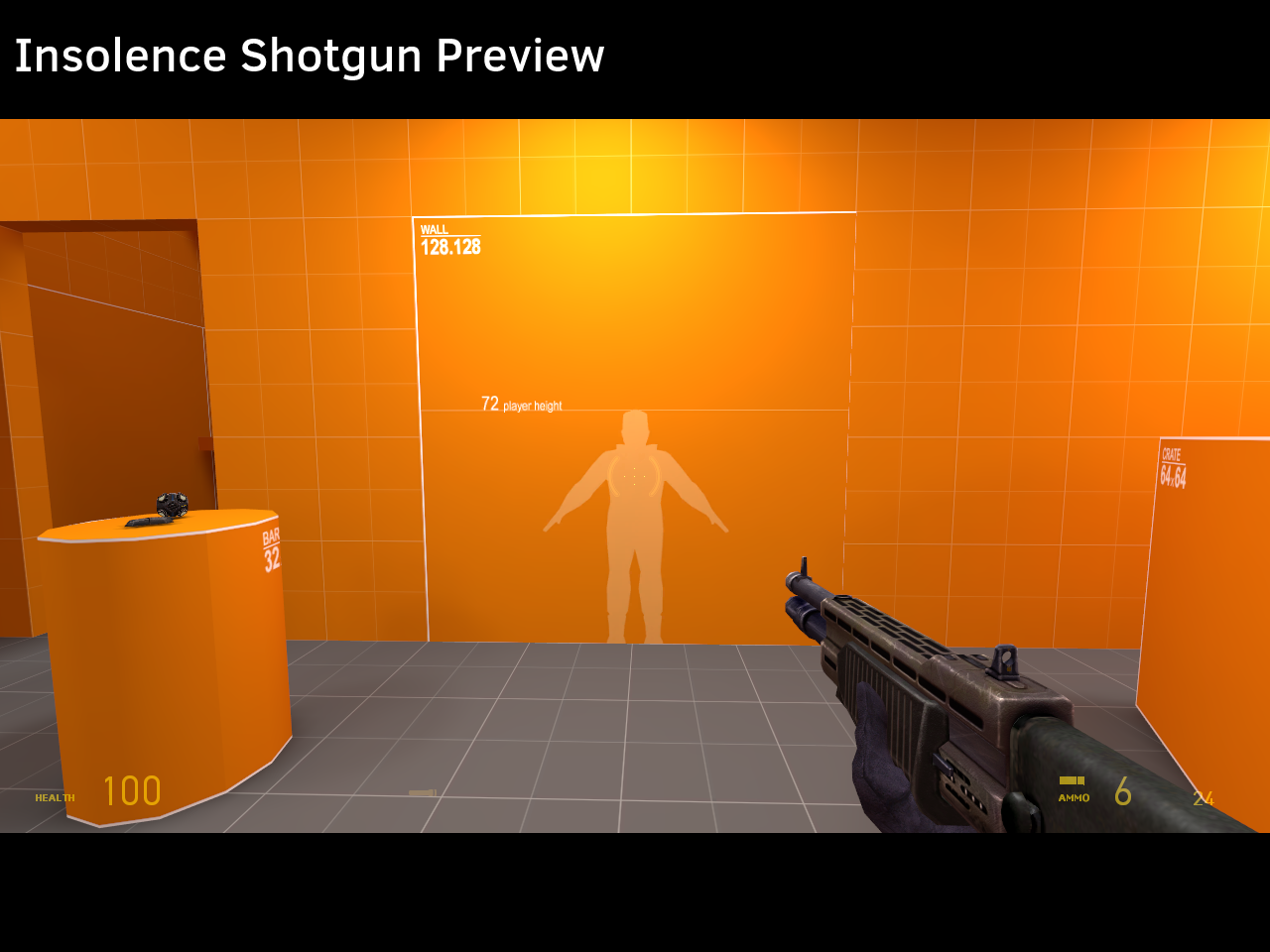 As the title states, this is the replacement of JoshZ's E3 2002 Shotgun which was implemented prior to the mod. While the shotgun we were using beforehand was and still is a perfect, bugless model, we needed to replace it though due to the hands being from the beta and not from the retail.
While Mambridge was replacing the model and doing needed edits for Attachments he swapped out the stock to the retail and the shotgun shell casing to use the retail also.
Because lets face it: the beta one was... sub-par compared to the retail.
Credits
JoshZ - Textures
Mambridge - Stock Replacement, Attachment placing
Valve - models/v_shotgun_dx7.mdl
Valve - Animations
So thats it for today. We hope you like both our preview of nether_01, and our new shotgun model. Thanks for following us, and stay tuned for more :)
- The Insolence Dev Team