Hello everyone at Moddb.com we here at Vectorgaming would just like to show off our newest re-skin of the toyota supra and out newest map in the background.
Map name: Downtown (takes place in night time)
Car: Toyota Supra (new Re-skin in-game shot)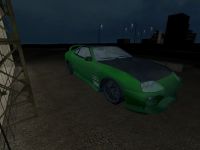 More to come on our profile for the map and some new cars!
Thanks for sticking with us and come by and check us out!