Ok I ended the poll up on taleworlds forum and also decided to do a news post about if people think that this mod will succeed or become a half dead corpse. I added this to the mod and anime fans of moddb so they can know what's up, they may not like myself posting it there but I just have to let people know and there aren't many anime mods currently in development so anime/manga fans should take notice and show their support.
I ran a poll on taleworlds forum about when do people think that the mod will be finished at it's current speed and I wasn't happy with the biggest result, just see for yourself what I mean.
Taleworlds forum poll results
When do think this mod will be finished at the current speed
In the coming months
27 (20%)
Sometime this year
22 (16.3%)
Early next year
12 (8.9%)
Hard to tell at the moment
29 (21.5%)
Never
45 (33.3%)
Total Members Voted: 135
The winner was never so 33.3% or a third of people think that this mod will never be complete or see the light of day, thanks that was an awesome show of support from those on taleworlds forum.
I am making good progress but with just myself working on it the mod will take very long to complete but I will get there eventually. Recently I have been working on the gas station scene and it has been going well, just check out these images or the video and see for yourself. Does it really look like im gonna quit working on this.
So why would people think that the mod will never be finished, is it that people don't think I can do it, is it that people don't like me or is it that people think that it's not possible since I'll have to do cities and streets.
Im really disappointed that people haven't helped me out yet with the mod, I mean it really saddens me that I'll have to do this alone. Look, see the sad expression of my face that's because of you or the internet in general.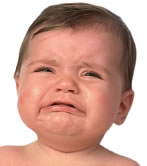 I will finish this mod eventually though so in the meantime you can show your support for me by subscribing to my youtube channel, twitter, tracking the mod or by even just comenting to show your support so please help me out a little here.
Here is my youtube channel
Twitter (I don't use this much though as you can probably tell)
Track the mod
Any of these would be useful so please go ahead, even spread the word that this mod exists to anywhere on the web. Using a baby and saying it' me isn't really good as I know someone's gonna say your acting like a baby but I have to say this. I know this isn't the best mod and im not the best modder but still this is something I just want to do so support me on this ok.