I decided to make the effort to write a news, a rather long one for once, to give you an overview of what has been done so far and what can be expected of this mod, it is then clear that some things stated in this post may be missing in the final version.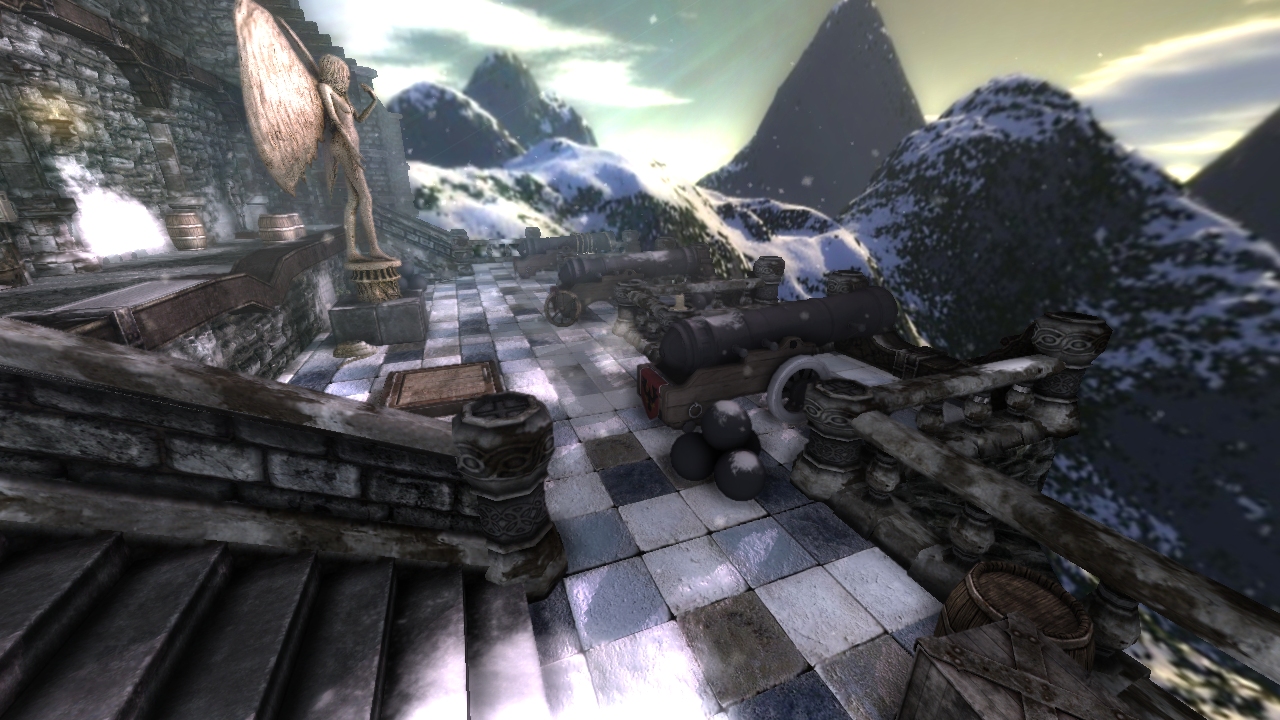 Remember, this mod was to come out last fall, it wasn't thus planned that the development lasts this long, but a long development produces a lengthy mod, definitely the adventure should cost you several hours, it is still too early to determine with more accuracy the game's length but know that about thirty maps are planned. These maps are made then remade again and again due to a story that doesn't stop changing and evolving. All I can say about this story is: it's a little far-fetched and rather different from the habitual horror stories, can be because of its adventure side...
I should inform you that to tell this story, a system of cut-scenes will replace the traditional boring notes method, although these notes will always be there to enrich the plot but it is planned that all notes will be supplemented with voices.
The story has its set of characters, among them the monsters shall have a larger role and they will be more than just a gameplay mechanism. It should be noted that great care is given to the various confrontations to make them more dynamic and memorable.
The difficulty level has been revised upwards. In "Hidden" you won't be able to see in the dark anymore; sanity will have a more important impact and can quickly become disastrous. You won't be warned by means of music or whatever of a monster's arrival. Also note that if you get yourself killed, your enemies won't disappear, I must say that punishing the player after death by hardening the game is an idea to which I am not against.
Very big efforts are put on the level design to offer you very nice environments of beauty and horror and a lot of script is there to fill these levels of events and puzzles, now speaking of puzzles, mostly they will be fairly simple and will have, in certain cases, more than one solution, because for me, I hate complicated puzzles, a complicated enigma is simply a badly thought enigma.
This mod is being developed based on my tastes as a gamer, so if you are expecting something rather similar to some of the best actual custom stories, you risk ending up among the disappointed ones and I can't do anything for you since my goal has always been to satisfy myself first, so whether you like the final result or not is your problem.
I'd like to say thank you to the many people who encouraged me and motivated me to get this far through comments or PMs. Also thanks to Rapture (Amensia) for the wonderful work he's done for me and for his seriousness and thanks to those awesome people from the Frictional Games forums for all the help they're providing to people, without them, this mod would never become what it is now.