Purpose of this mod
Balance factions for multiplayer.
Change the battle system, projectile accuracy, angles and other factors.
Make general bodyguards (cost 100) units that you can rely on and use in battle.
Make campaign playable in multiplayer with as less lagg as possible.
Change the prices and upkeep of units, so that economy can grow steady.
Balance the game, overall.
~How to install~
Install Third Age + Divde and Conquer
If you already have DaC, just apply the patch that you find bellow.
I recommend you to apply this mod as well:
Short Introductions
And so it begins. A new adventure. The troops are marching, the generals are issuing orders and most important of all, new bonds are made and broken. Welcome to the world of fantasy, where elves, dwarves and men fight, sometimes in unusual alliance, for survival, glory, power.
Playing Heroes of Battle, you will grow fast, as the battle system allows you to make mistakes. Growing, you will soon become a pro, leading your armies to victory battle after battle.
In singleplayer, you will enjoy the work of the DaC team, defending against the evil forces or attacking the good factions in order to rule them all.
Battle system is slow, with general bodyguards being extremely powerful. It is fun and tactical.
Will be waiting for you, on the field of battle.
~~~
Warning!!!!
You need the latest version of winrar to extract it: Win-rar.com
~~~
How to play Multiplayer
~~~
How to play Sieges
~~~
<===================)===0
Screenshots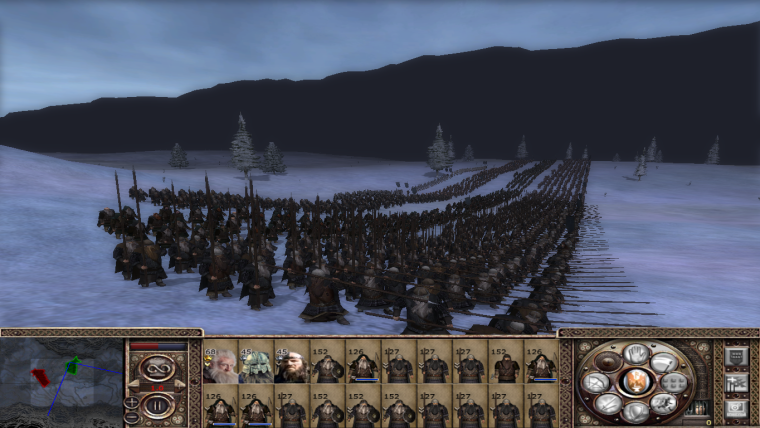 ~~~
Join us.
o======{============================>