Yes, we are back!
It has been quite silent around this mod since it's release for Arma2, but we are about to change that.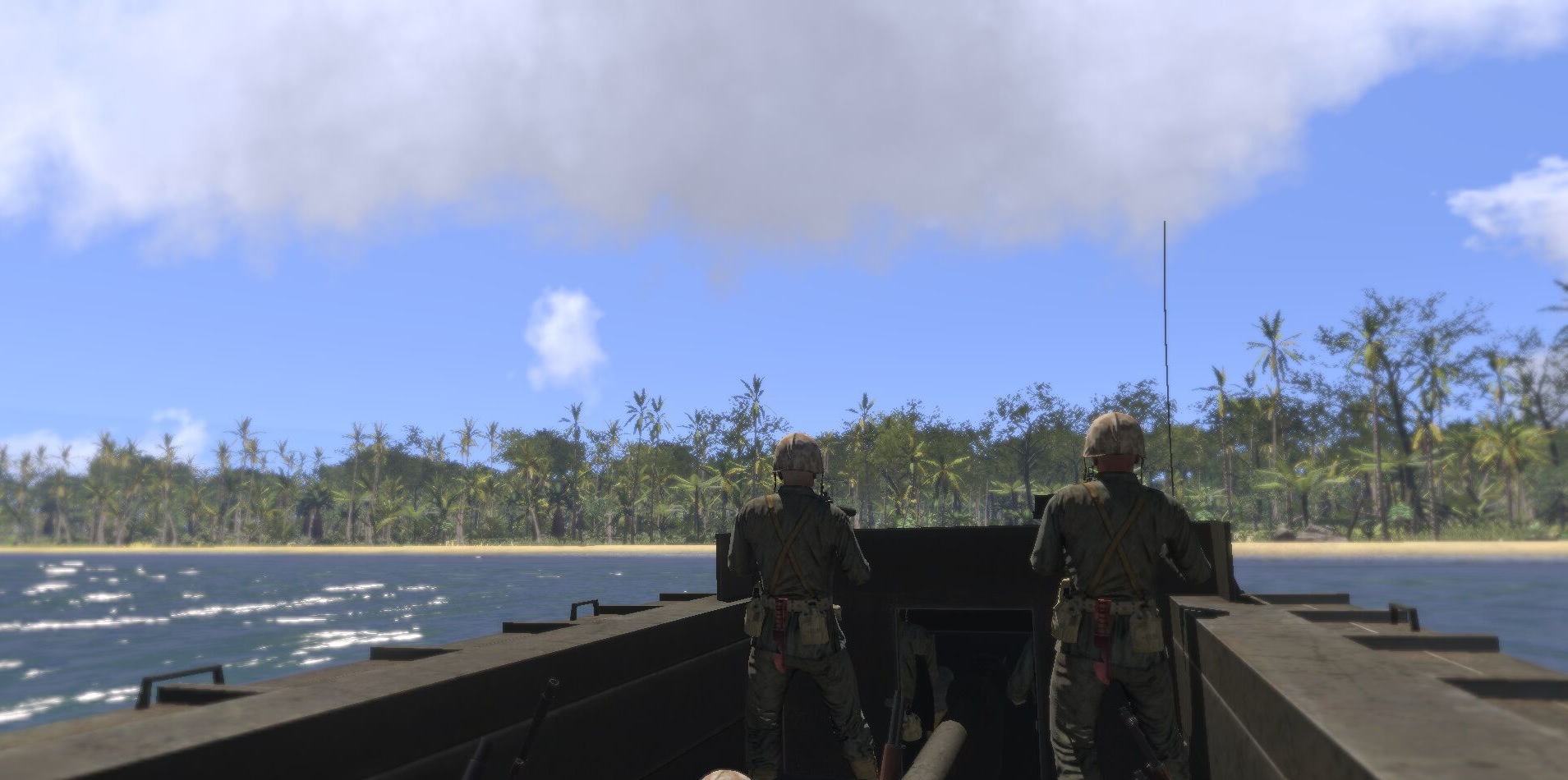 A lot of new stuff has been created for Arma3 and looking towards the upcoming expansion, we are planning a public release containing the new Arma3 stuff along with some 1:1 ports from Arma2.
(Wouldn't it be awesome to fight the Imperial Japanese Army on Tanoa?

)
What can you expect:
.) Betio Tarawa Island completely remade for Arma3 by Pedersen
.) remade USMC units (soldiers)
.) remade IJA units (soldiers)
.) new objects and weapons
.) along with some selected stuff ported over from the Arma2 version of HiP
That sounds good, but unfortunately we are far from being where we want to be in terms of the development stage of Hell in the Pacific for Arma3.
Therefore we are looking for experienced modders to help us getting things done, especially in these fields:
1. Getting stuff into the game
We have a lot of objects ready to be put into the game, due to the time intensive work this process takes- it's our main bottleneck at the moment.
2. write configs or polish up existing configs
For example, adding recoil to rifles, adapt reload timing, adding PhysX and FFV and so on.
Betio Tarawa Atoll island will be included in the first release and Pedersen is already working on a few more islands, namely:
Guadalcanal
Iwo Jima
Wake Island
In order to speed up the development process of these islands, we are also looking for 3D modellers who want to help us create bunkers and huts needed by Pedersen.
Keep an eye on this thread, there will be more screenshots and infos posted the coming days!
Please let us know, if you want to help us out.
Follow this thread for screenshots, updates and probably a release date some day!
Updates coming soon

DO on behalf of the HiP team
Work in progress