Welcome, welcome and thank you for joining us today, once again!
---
Welcome to the 2nd Halfquake Rebirth article!
Throughout the months, i've been busy improving and creating maps for the mod, aswell as changing up some existing things such as the Main Menu... I also changed the logo , and the moddb banner/header (as you can see above.)
Lets see some of the things added to the mod;
---
Wall texture
From the very beginning of this project, i used that one remake of the outwall texture that Black Mesa had. Although it wasn't perfect, it was enough for the time being. But a few days ago, i received a brilliant edit from the talented Pakika. You can see a comparasion of the textures down below.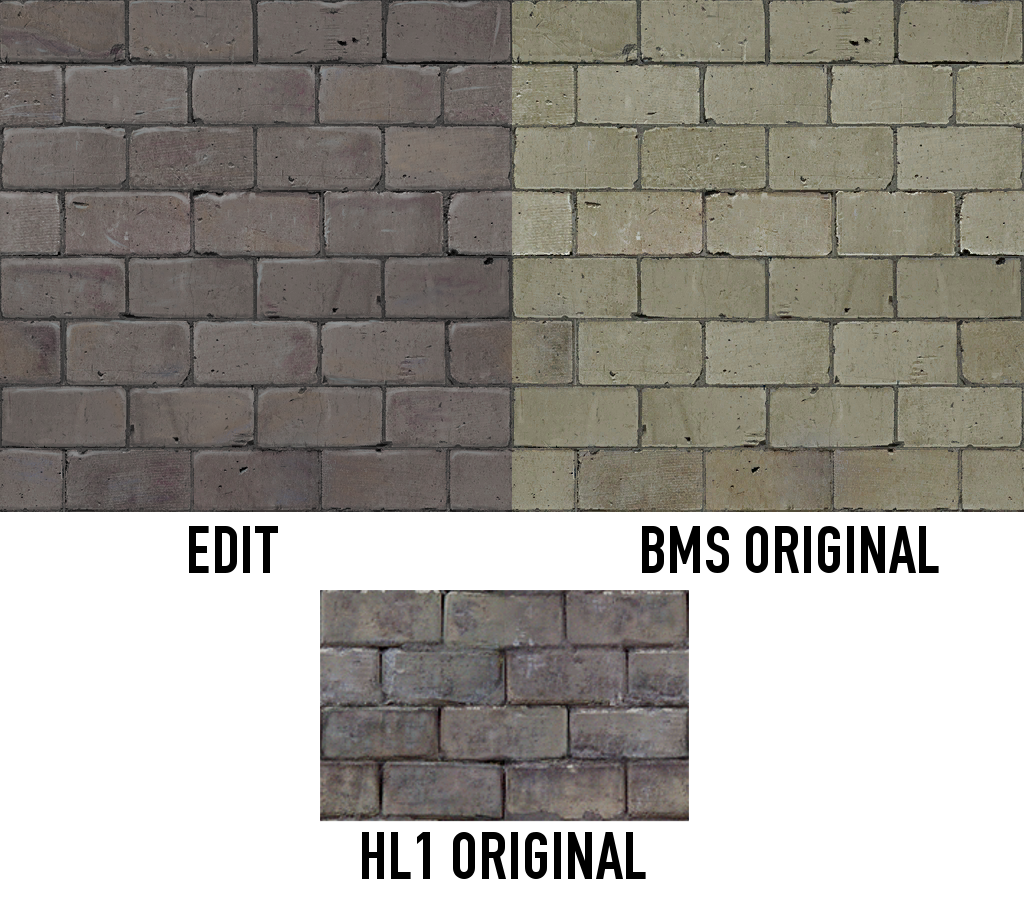 ---
Maps
I've been working on upgrading hqr_1 and hqr_2 (new name schemes!) and i must say, it came out fairly nice!
---
HQR_1.BSP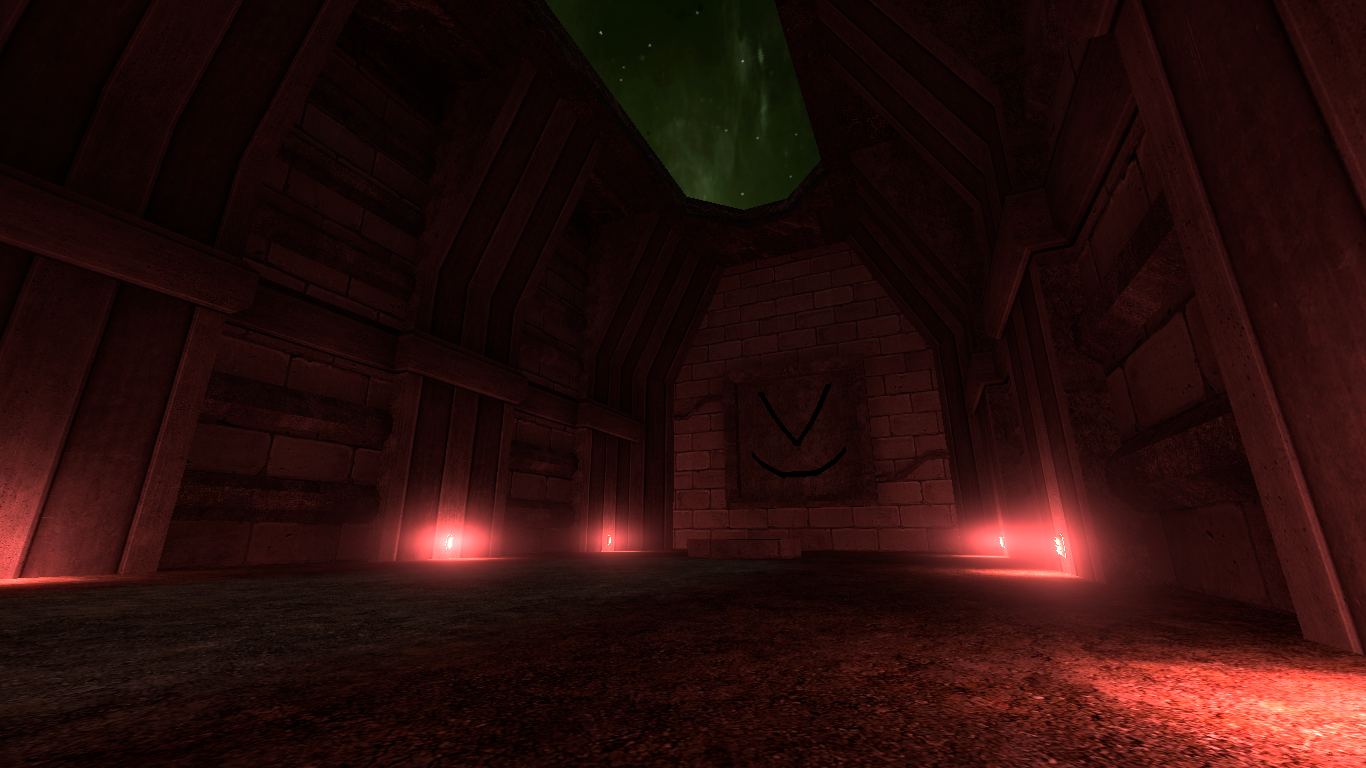 Small lighting changes, lightglows have been added. Ground and wall textures have been changed.
---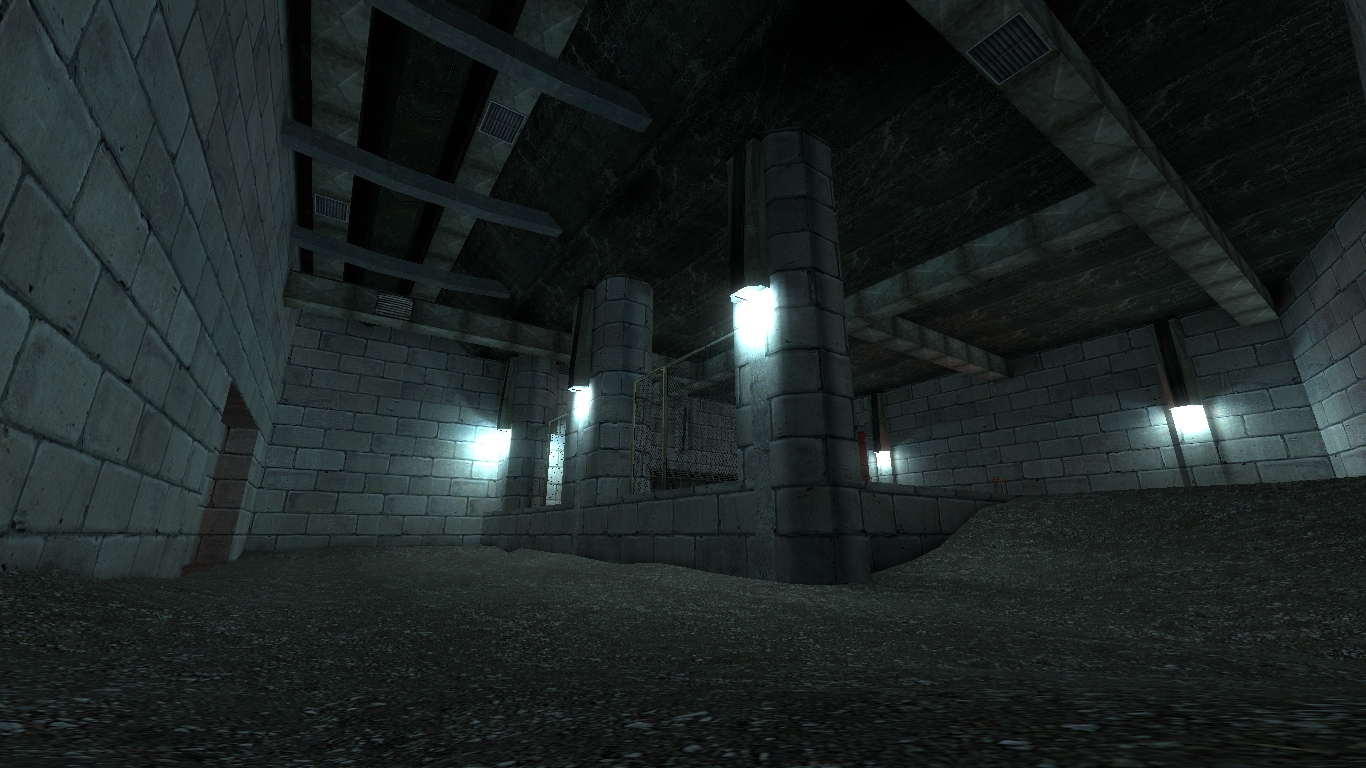 Additional detail added, small lighting changes and most importantly... We've integrated some cutting edge technology known as... DISPLACEMENTS! into the map. It should look a lot better now.
---
HQR_2.BSP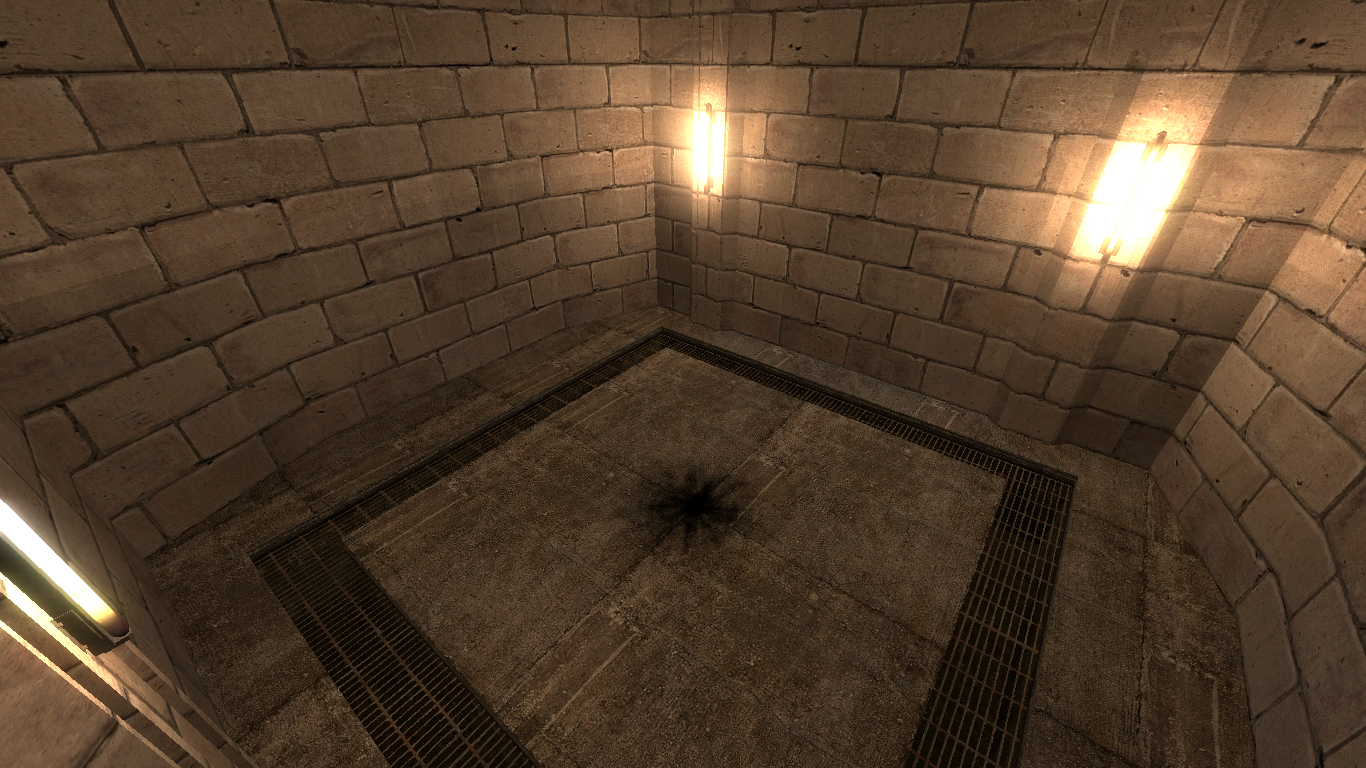 Light color change. And that lil' decal in the middle...
---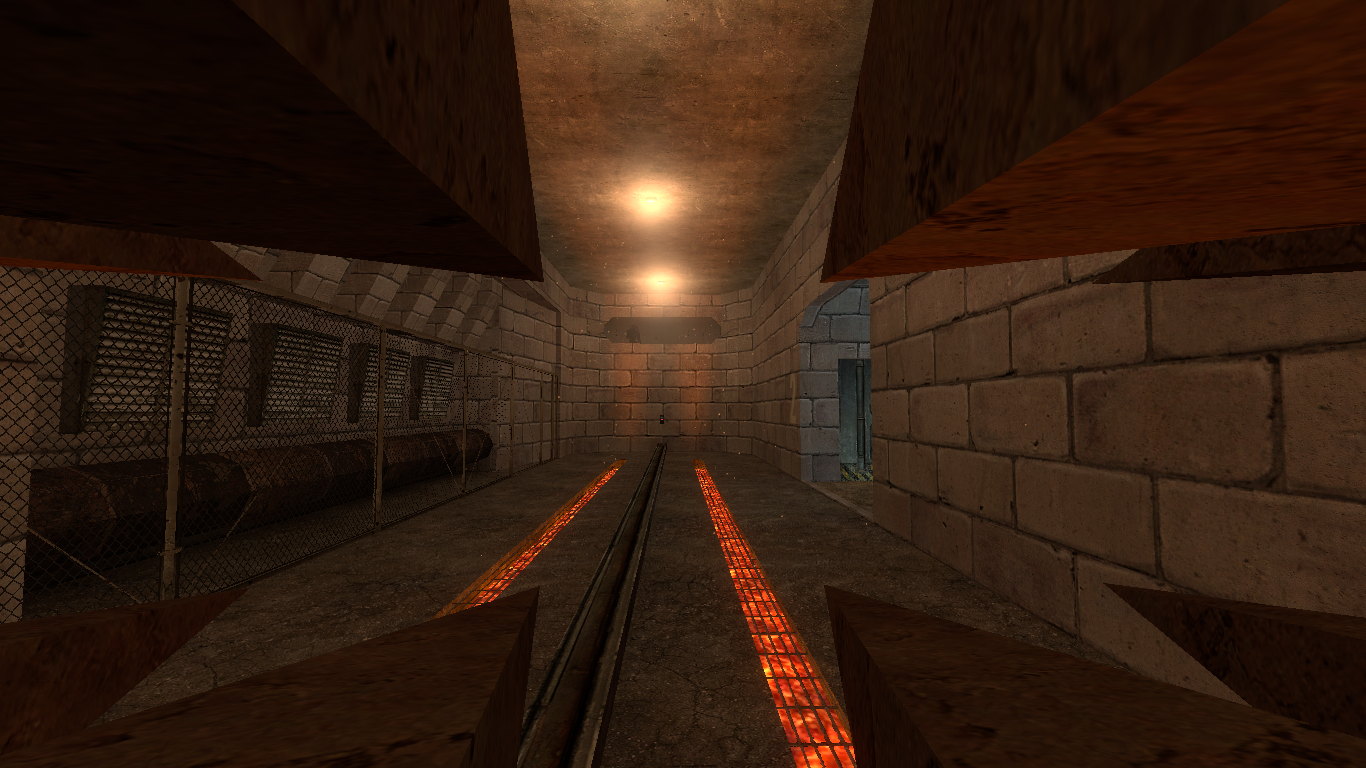 Oh boy.. This bit no longer looks so goddamn ugly! I've changed the light color so it doesn't conflict with the lava glow.
---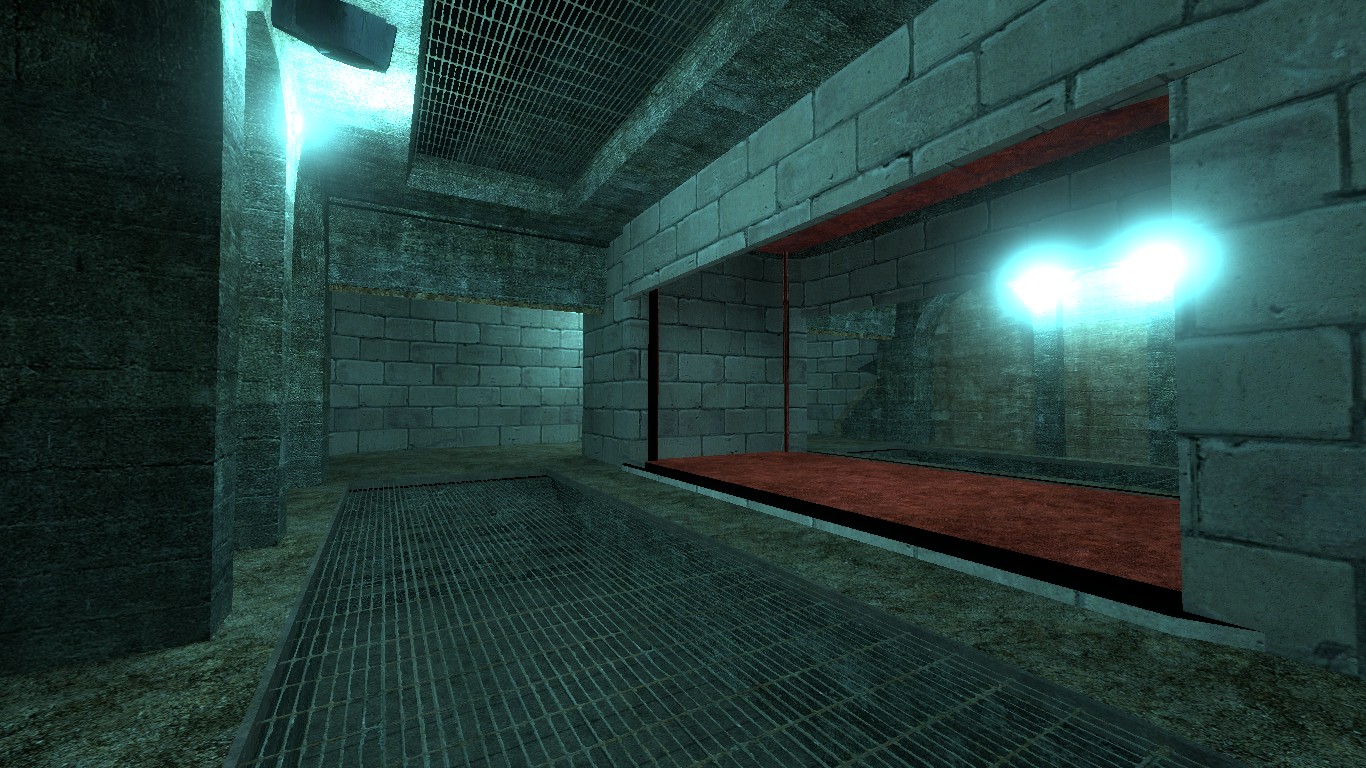 I haven't posted this bit yet. This is the turret room. Due to budget cuts, we had to limit the amount of turrets to just two... Although you can help us out! Scroll down to the bottom for more info. (But read the rest of the article, please :) )
---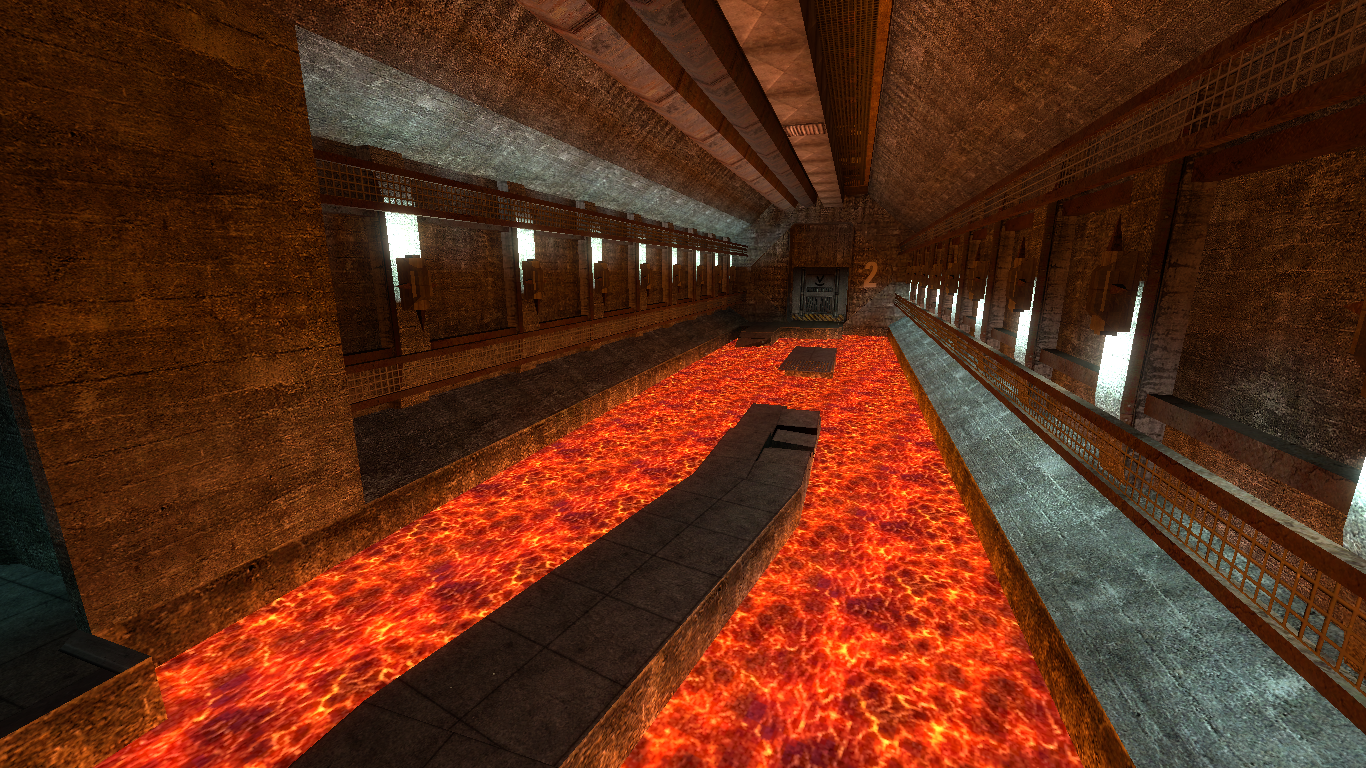 You might be asking yourself, "what is this?" Well i'm right here, with the anwser. This is the last room in the map, just like in the original game. In my personal opinion, this bit looks the best. Besides the very first room of the game, ofcourse. This is exactly why i chose this particular room to be in the moddb header.
---
MAIN MENU
HQR's main menu was a really , really early version of hqr_1's start area for a long time.. This changed a few days ago. I've decided to create a new background map, which is actually just a cut-down version of hqr_2. It's meant to be replicating original HQ1 main menu background, which featured the imfamous crusher. I also changed up the settings, and the main menu buttons to match their original counter-parts.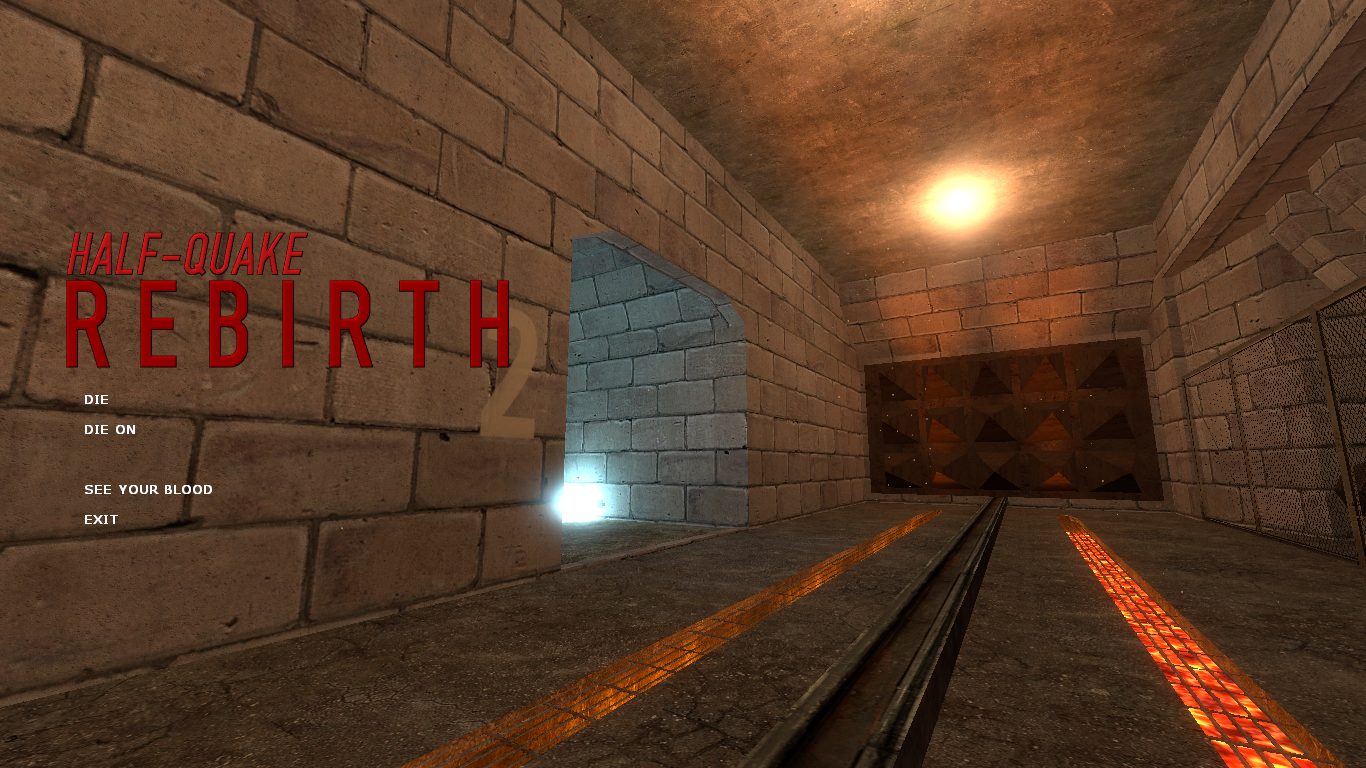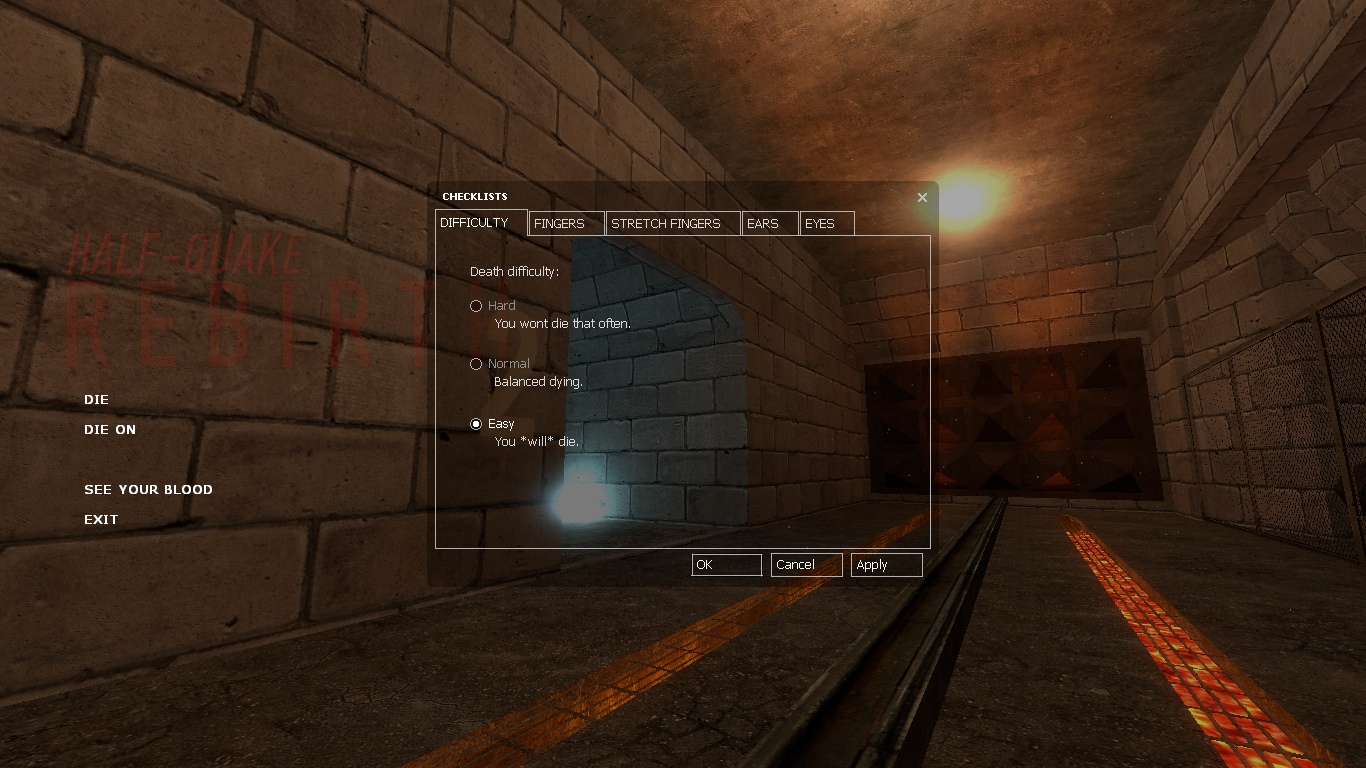 ---
And that's about it, for now..
HALFQUAKE REBIRTH NEEDS YOUR HELP!
I'm currently in need of:
3D Modelers

Sound Designers

Programmers

And an SMC mod channel :|
If you think that you can help me out with the project, message me on discord (JanKaszanka#0330) or add me on steam (/id/JanKaszanka)
---
---
---