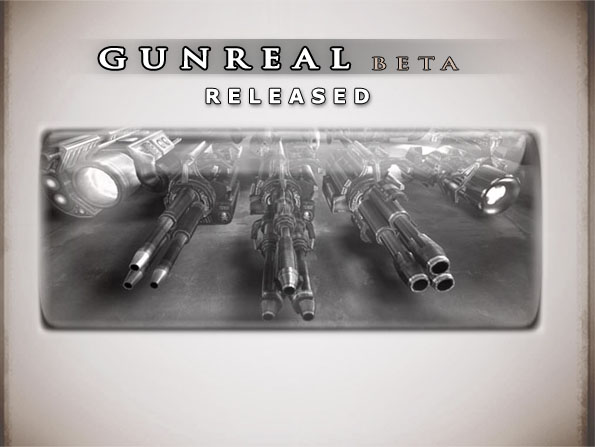 As we mop up the last remaining features pending for the final 1.0 release, we present the beta for Gunreal. The focus of this beta is largely to get the community in on the actual testing aspects of a beta, and thus there is a detailed video on the download page showing you how to get in on the action, and help up push this through to 1.0 faster, by illuminating any bugs and imbalance issues.
So, without any further ado, you can either:
Download Gunreal Beta (homepage link)
or
Watch HD Trailer (this is actually the same link. So head-shot me)
.