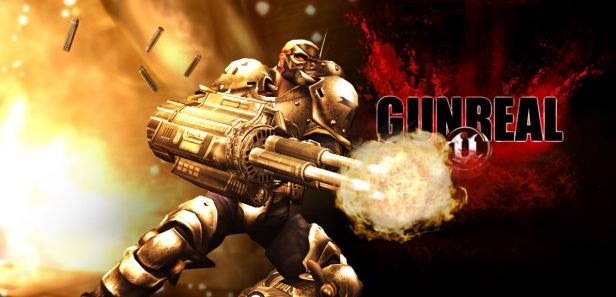 The Gunreal Beta is going great, reception has been just fantastic, and we have a pile of new media on Moddb, including a sound demo MP3 showing off Gunreal's sound design, and our "How To Test" video.
Posted below is the trailer, for those who are new to Gunreal:
The Auto-Updater has been a huge success (it was very important that we got to test it), and with it we've been able to roll out patches the instant they're ready. Another large patch is on the way, and beta-testers will be delighted to know that these automatic updates will carry them seamlessly into the final release of Gunreal, with no extra downloads needed.
...you don't even have to be psychic to know when patches are released.
Notable recent updates:
- Huge FPS boost for high-detail players
- Improved weapon drop-and-swap abilities
- Bots' aim fixed (no longer too accurate)
- Bots shop and use Special Abilities like humans now
- Bots navigate maps much better, with ability to crouch through places that normally blocked them
- Tons of new sounds and effects for the Combat Glove
- Lots of misc online fixes

Updates just around the corner:
- Mac / Zip users will start getting ingame notification of updates (since they can't use the auto-updater)
- Mines will be able to be manually detonated
- Firing near Spam Charges will set them off
- The Destroyer will be updated
- There will be a new on-screen acid-damage bar
- The "Last Man Standing" game-mode will be optimized
- ...a bunch of other stuff
Well, happy fragging! Oh, and if you want, you can also take a look at some screenshots, art, etc.