Full compatibility has been added for any and all directories GTA IV might be installed at, as of version 2.0.0.0. Version 2.0.0.1 was deployed minutes later after a problem regarding the compiled versions of the scripts' adverse behavior when writing text files after having been compiled. As such, the scripts are openly viewable to anyone. This does not make CarE an open source project, at least not intentionally, and I'll get grumpy if someone steals ideas or code without notifying me and giving me proper credit for it.
The way this has been fixed is that the user will be prompted to insert the full path to their GTA IV main directory. By default these are "C:\Program Files\Rockstar Games\Grand Theft Auto IV" for retail versions and "C:\Program Files\Steam\steamapps\common\grand theft auto iv\GTAIV" for Steam versions. Please note that the path should not end with a \, otherwise it will not find your handling.dat file. A fix for this is on the way.
This is the box that prompts you to insert the path: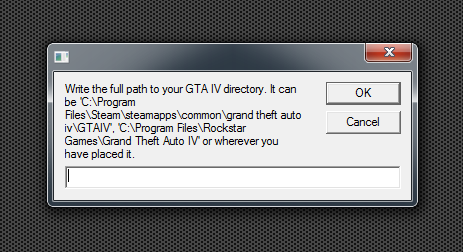 It is pretty straight-forward: you write or past the full path to your GTA IV directory, where files such as "GTAIV.exe", "gta4Browser.exe" and "LaunchGTAIV.exe" reside. Easiest way to copy the path is to view the folder, click in the address bar and copy the marked text: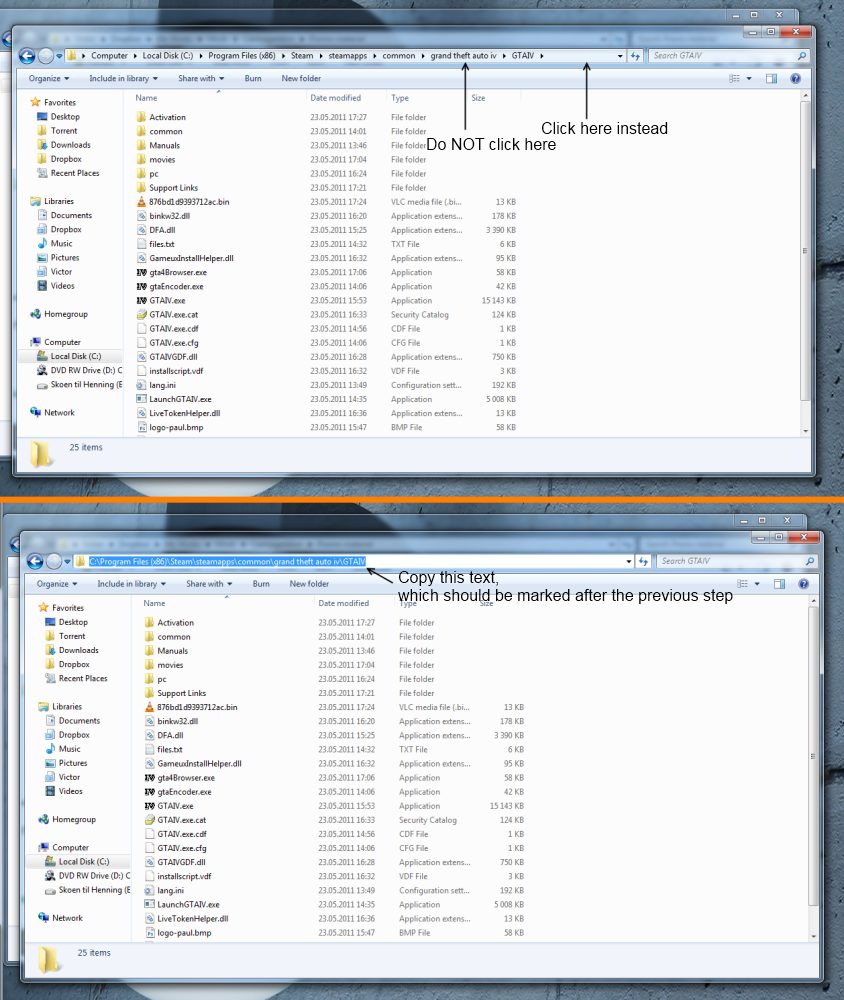 You should end up with a path that is completely compatible with the box, so just paste it directly into the path prompting box. After this, the script will write the path you specified to a text file called "path.txt" in CarE's own install directory, and look for it whenever the script is started. This way, you can just type it once, and lean back as the script knows exactly where your copy of GTA IV is located.
Have fun now! :)