Finally the long awaited release of the Beta 0.5b Remake is here! Prepare to experience a new step in the Survival Horror style of GTA SA Renderware Engine! Grand Theft Auto BioHazard Alert its a Free Total Conversion mod for Grand Theft Auto San Andreas that convert SA in a survival horror game based in Resident Evil Movies games. This Version is a REMAKE of the OLD Beta 0.5, the mod is based in Resident Evil 4, with some parts of other series.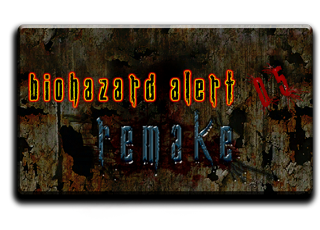 After 5 months of Development the long expected Release of the Remake is here. The Remake is not intendeed to represent anything far from Beta 0.5. Its a Remake of it, so its very similar to it, but improved and bug fixed.
About the Mod
size of the mod (1000 MB Aprox)
10 Resident Evil Playable Characters
+20 diferent Zombies
Voices for male and female characters
Damage fade
Resident Evil 4 Weapons
Hunk
Headshot system
One minimission
Background Music (Ambiental)
Zombies Background Moans
Abandoned Cars
Badly Hurt System
New HUD
No radar, still can see MAP
New Menu
New Loads
Low edited Map (Ghost Town)
And more...
Known Bugs:
The game is unestable in some PC, can crash in 5 minutes, 15 minutes, 4 hours, etc.
While driving a car the game may crash at some point.
When you enter a house the game may crash.
Going to SF crash the game
Each of thouse bugs are trying to be solved for next Beta. We are sorry for the problems.