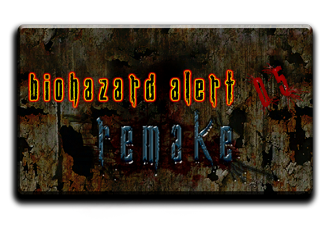 Our only official release of the mod is the well known BETA 0.5. At first we didn't want to release this version because it was very old and outdated. But we found problem releasing the BETA 1.0 and we decided to release a simple version so you can play. Thats how the BETA 0.5 was born.
Ofcourse that version was very unestable, ramdom crashes, bugs and stuff. And the problem of the Fix Patch, many people didn't know how to install it, and other people just didn't know that they have to install it.
But now the release of the Beta 1.0 is close, and we know that you can't wait to play it, but we wanted to give the people a better game experience of the old Beta 0.5, thats why we planned to release a new version of the Beta 0.5, the BioHazard Alert Beta 0.5 Remake.
Most of the work we should put on this new version is allready in the comming Beta 1.0, so that makes this version closest to be released. We will keep the main idea of this beta, what is the main idea of the 0.5? The old Gost Town, so it will be in the Remake too (That means a bug that wont be able to be fixed maybe), aswell as Leon (But with a new model, and maybe with the Player Select so you can chose all the diferent Leon models), the Free Roam (But we less crashes), the army guys helping you(Now HUNK), and stuff.
But now, we will make a new trailer for it and we need you. We need people for making it.
You can join us in the development of the trailer, and maybe future trailers too.
We need Voice Actors, if you think you have a good voice you can contact us.
Note: We need voices up from people of 18 years old, no yourgers.
If you have funny ideas for trailers send the ideas to us.
PM coin-god for the jobs. Or write a comment on this news.