Hello, I've decided to start modding Jinx and her weapons after having a session of Doom with just the rocket launcher and minigun. I hope this mod would be compatible with both Ultimste Doom and Doom II On the GZDoom engine.
What I have so far:
-HUD faces borrowed from the NSFW Comic "Come On Shoot Faster" by Hirame (increasing degrees of desaturation to indicate health), shown below.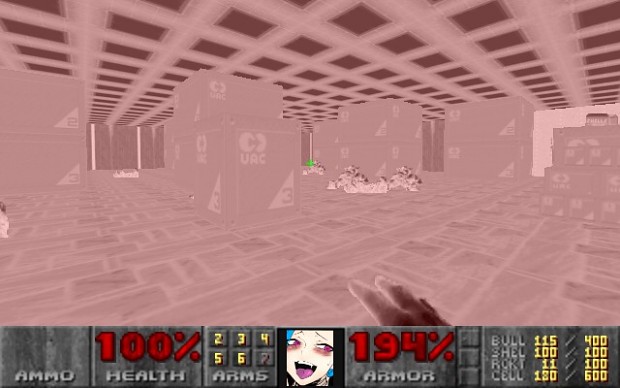 What needs to be done:
-Replace sound effects
-Retexture/Replace Minigun and Rocket Launcher for Pow-Pow and Fishbones respectively.
-Make Hand sprites white and not roided up
-Script New Sound Effects (eg Killing Spree, Boss Kills, etc)