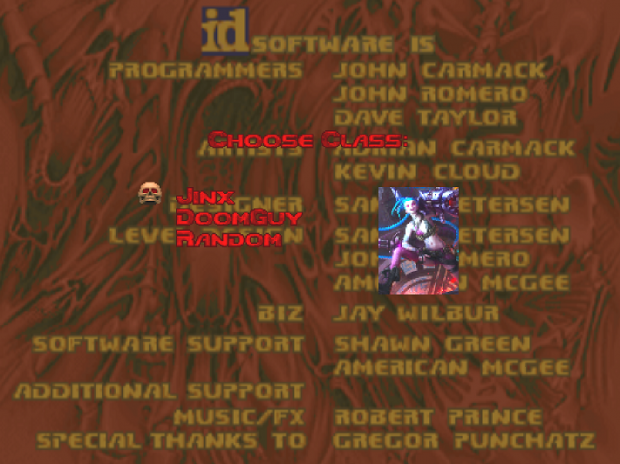 Some changes:
Did some coding work so you can pick the OG doomguy if you so choose. Also if you pick Jinx you get the chaingun and rocketlauncher at the game start. However, damage taken is increased
Replaced grunts and other sound effects with Jinx's ingame (as in, ripped from LoL) voices.
I now also should be publishing an initial WAD file
Todo:
Make sprites for Pow-Pow and Fishbones. (I might have to make them as entirely new weapons considering how Pow-Pow fires in three round bursts instead of two and Fishbones fires from a different position than the original Rocket Launcher)
Add taunts and more advanced voices.
Add hand sprites that match Jinx's character (Skinny 21 year old girl with white skin) for the stock weapons and/or completely change them.