HI, guys,
As promissed, our next Phase 1 clone unit - 21st Nova Corps, the Galactic Marines.
In the mod they are going to be buildable only as a full Company (107 CT, 8 RL, 8 Z6, 4 Medics, 12 CT Sergeants, 4 CT Lieutenant and 1 CT Commander, in total - 144 units) with two additional detachments - 2 sniper teams (2 snipers and 2 sniper spoters. in total - 4 units) and 1 Flamethrowers squad (8 CT and 1 CT Sergeant, in total - 9 units). That means a total of 157 individual inits to command.
On most planets the clones from 21st Nova will wear their regular armour and Commander Bacara will lead them personally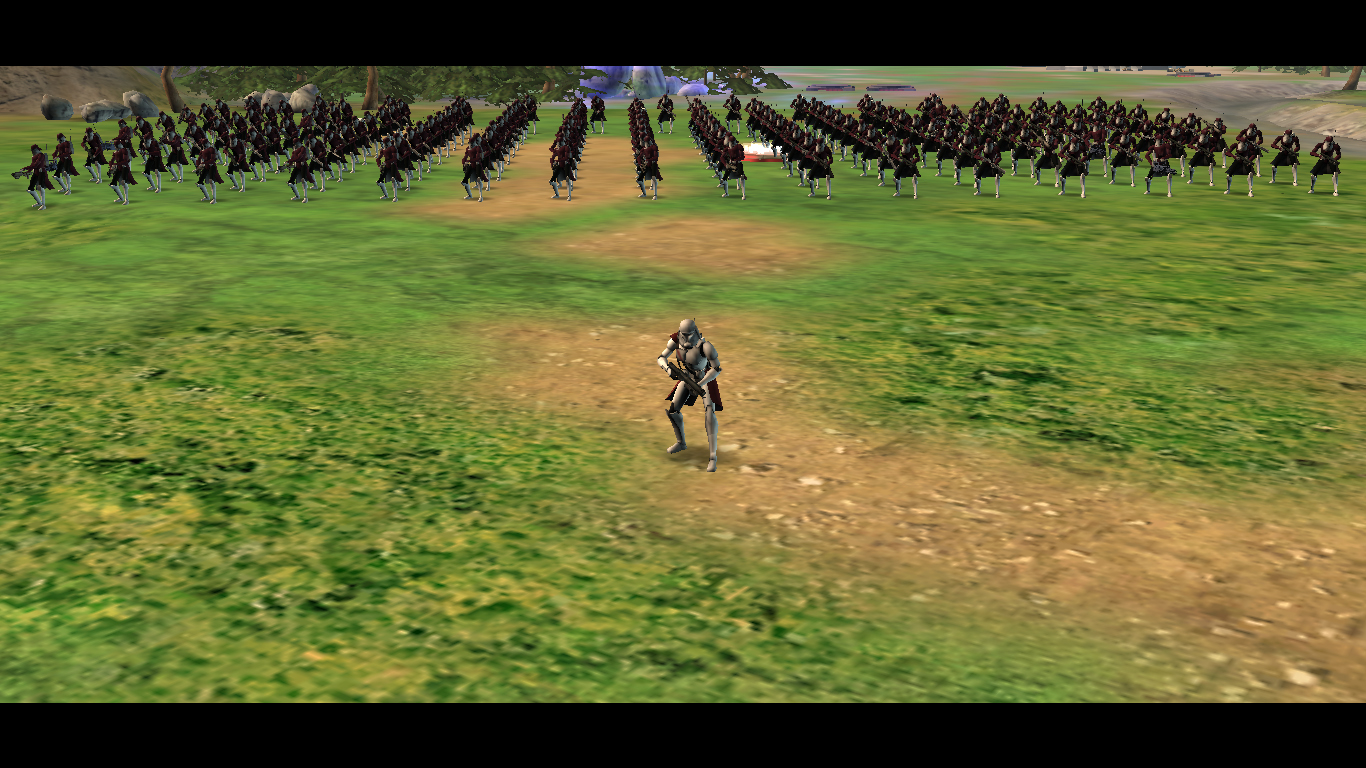 Units from left to right - DC15S, DC15A, Medic, Z6, Rocket Launcher, Flamethrower, Sniper, Sniper spotter, Sergeant and Lieutenant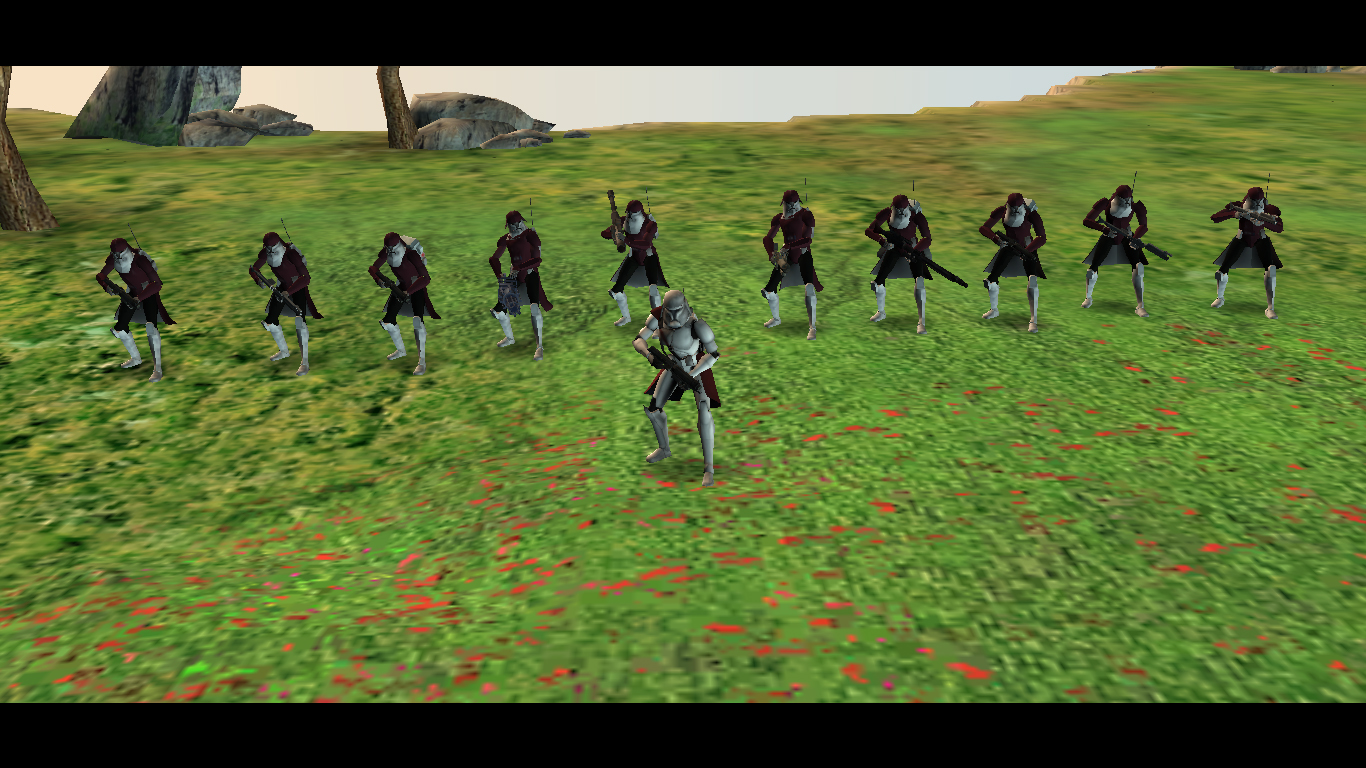 On cold planets, they will use same armour as regular clones, Bacara will stay with his regular armour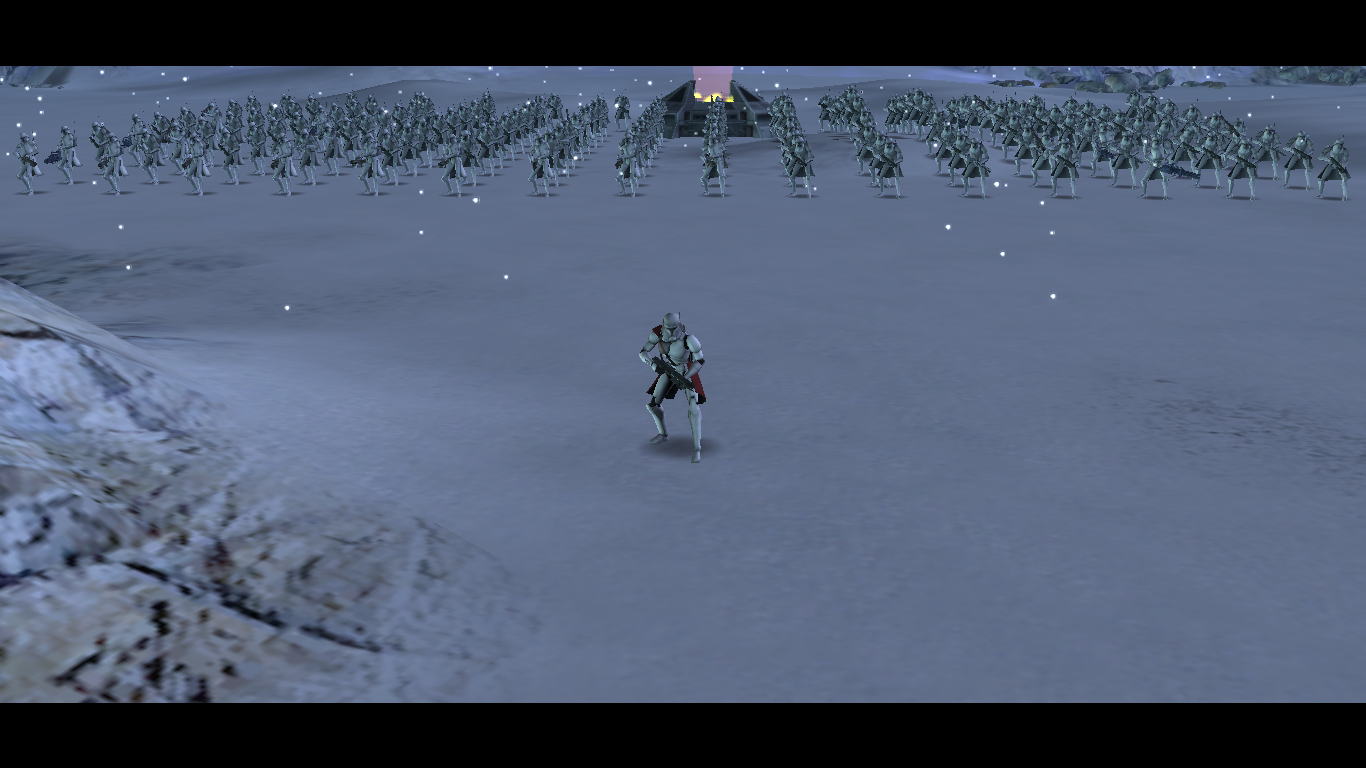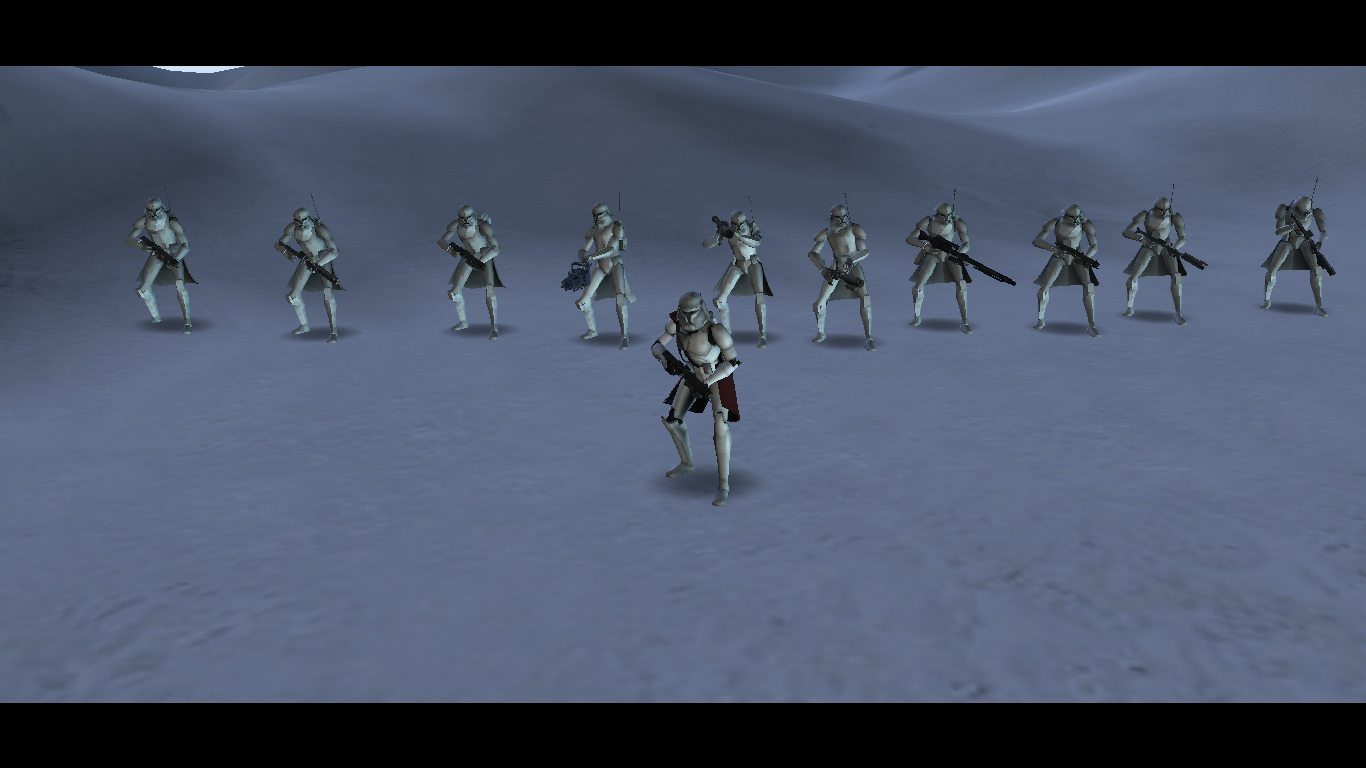 But on desert planets they will have special armour and their leader will be Commander Jet.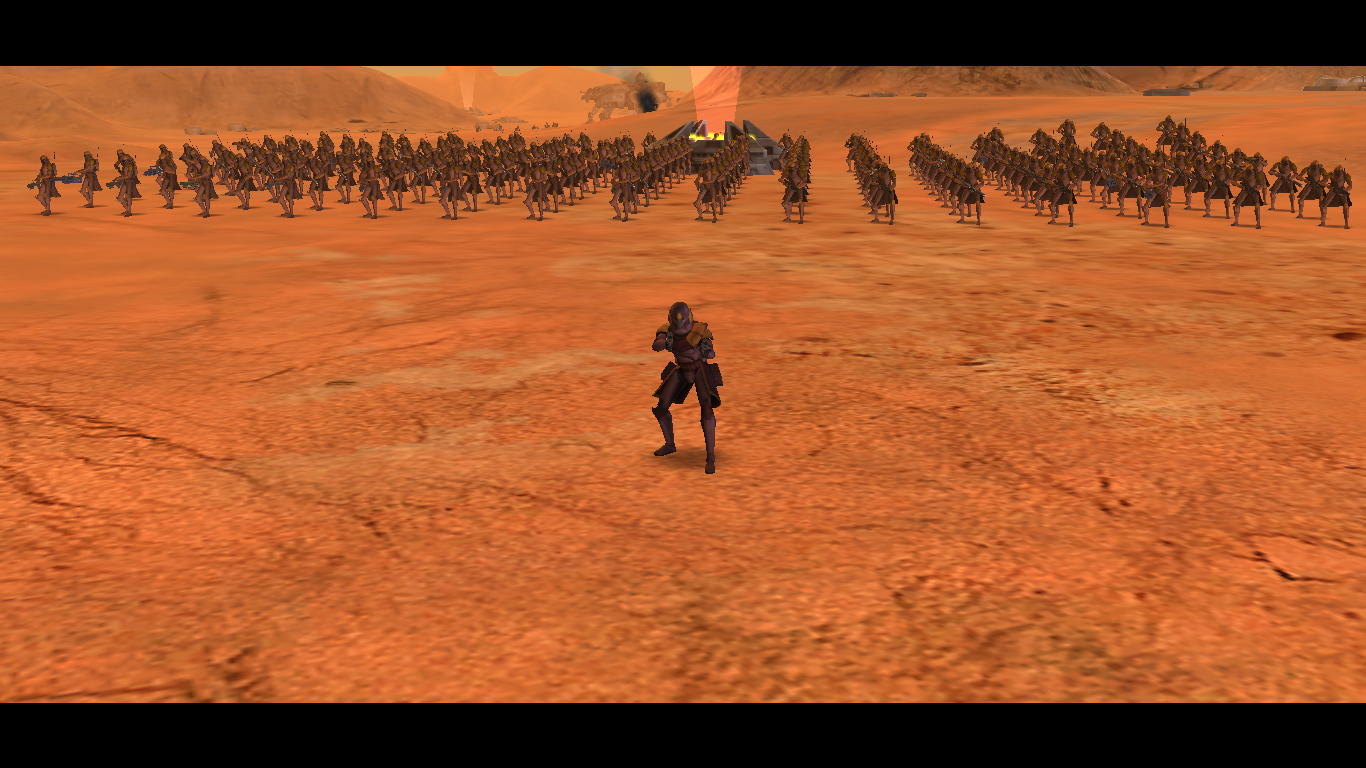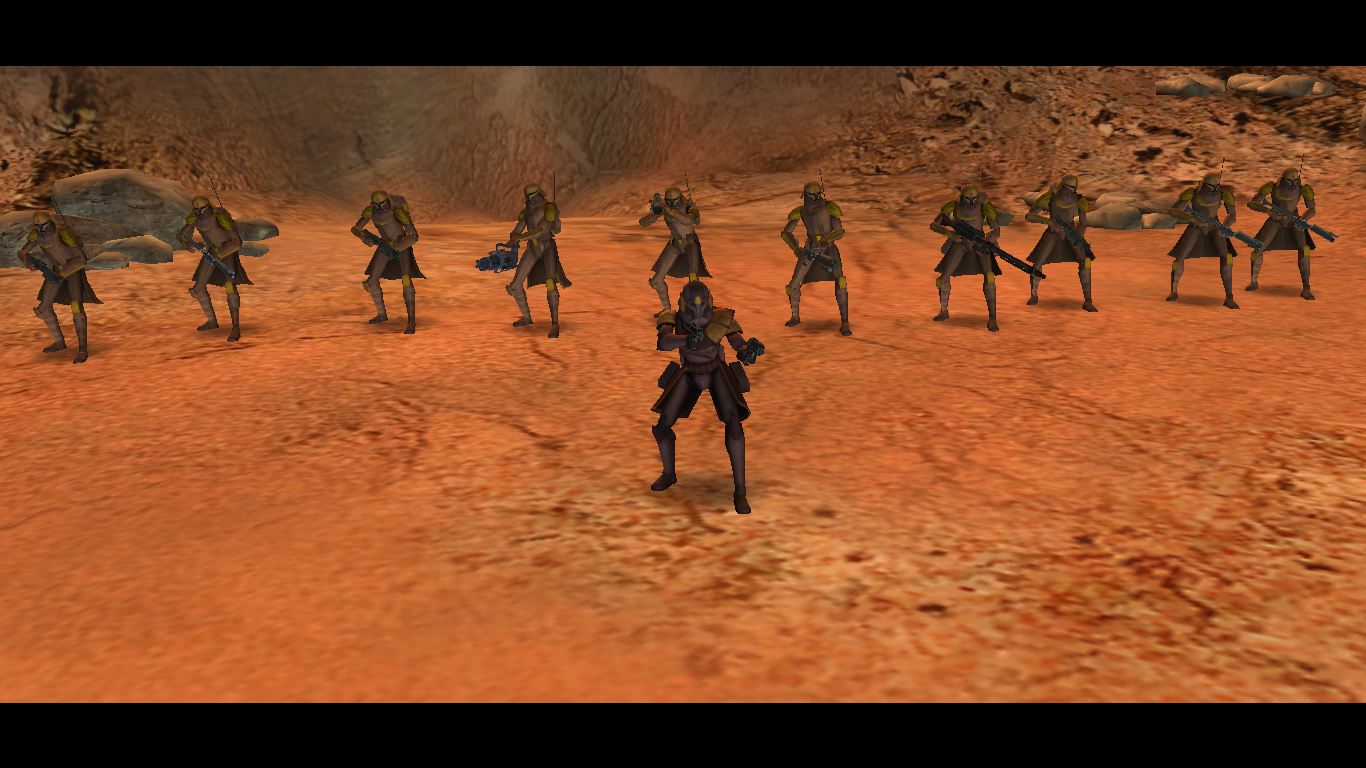 I'm happy to announce that I finished the last of the needed animations for the clone infantry - the twin pistols. Also before we couldn't combine models with different weapons and animations. If you remember, we made Commander Jet before with DC15s, not with his pistols, but now with the new animations and adjustments that is now possible and implemented :)
Alright, you know the drill, please tell us what do you think in the comments section