Hi, guys,
I think I owe an apology to all CIS fans as this mod dosen't give them enough attention. But now I'm happy to present you the new B1 Battledroids. The animations are from Republic Commando and they are far closer to the movies than the ones in any other mod(as far as I know). The model is from Republic Heroes, so we can keep the look of the mod consistent.
The structure of the article will be the same as with the clones, types of droids and their variants.
All B1 Droid types:
- On Urban, Temperate, Dark planets: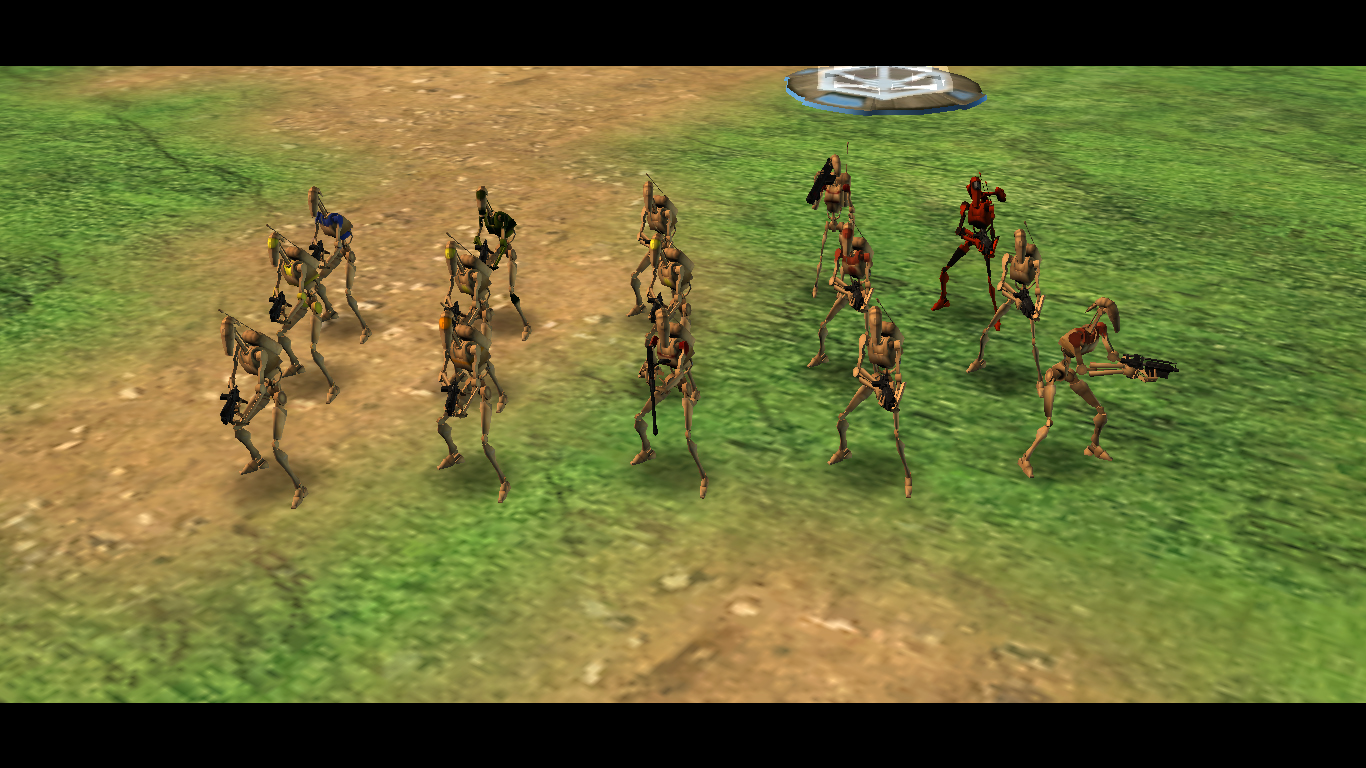 - Cold planets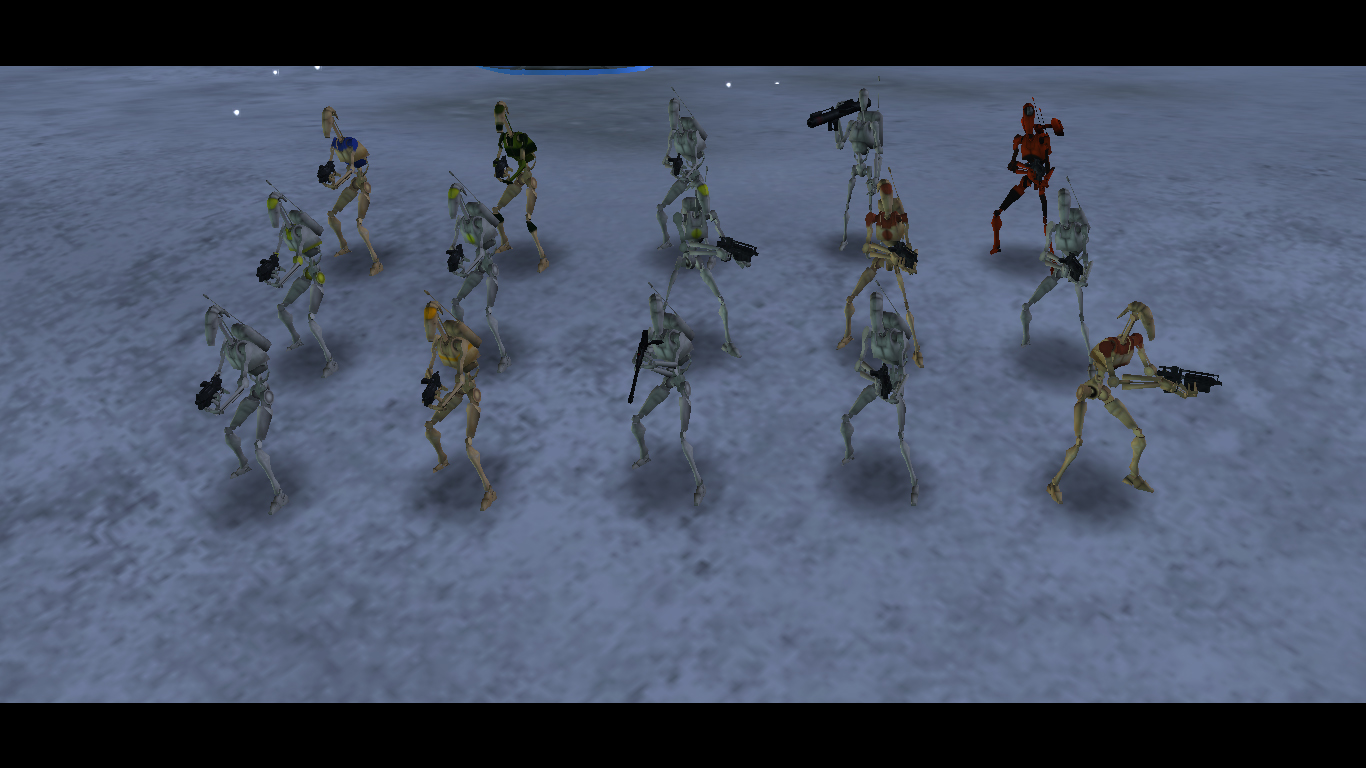 - Desert planets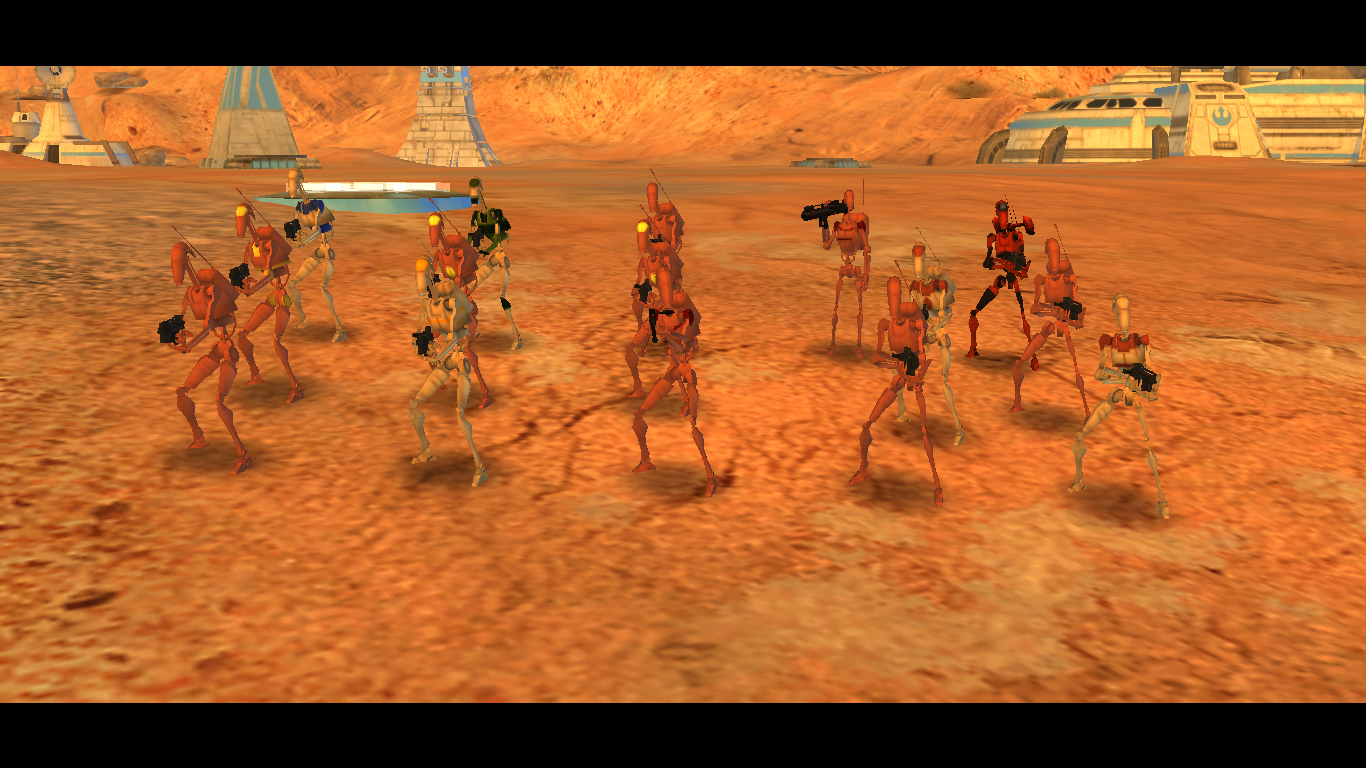 - Forest planets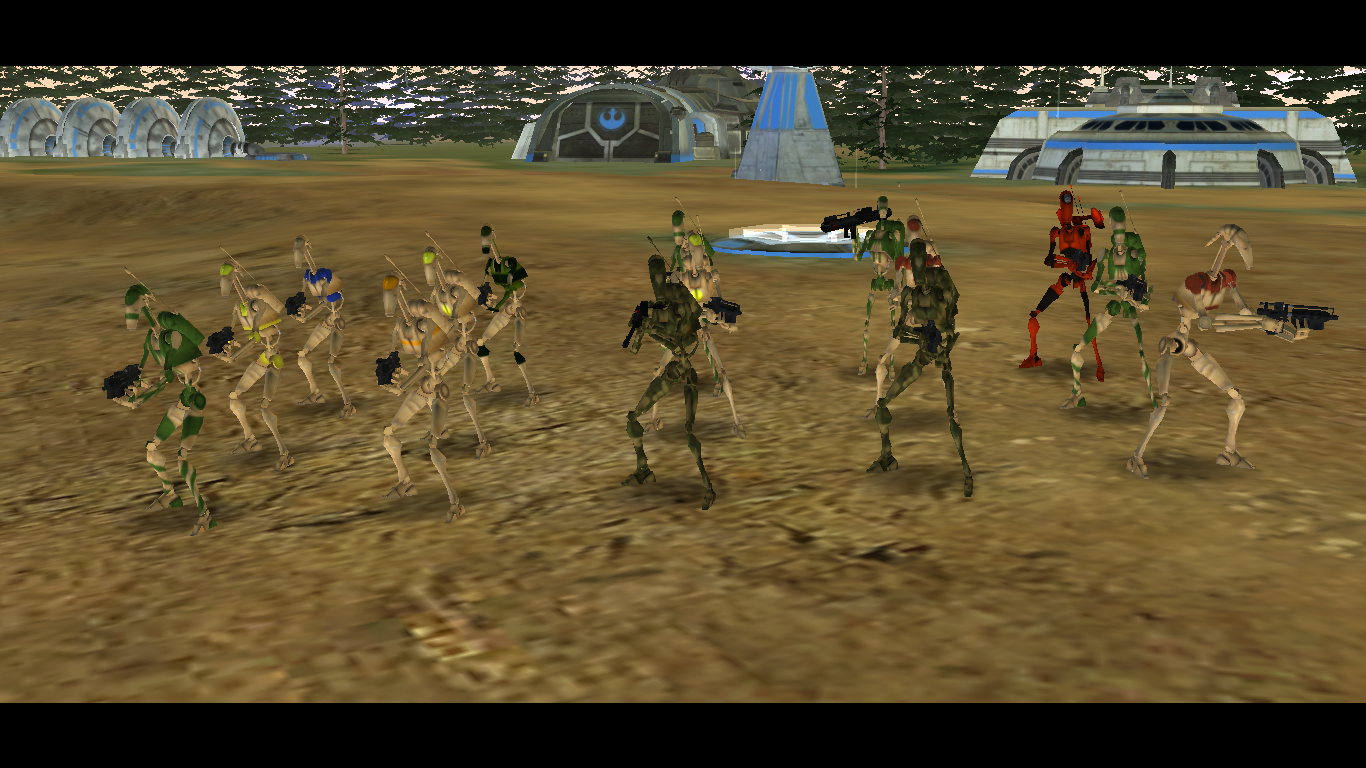 - Swamp planets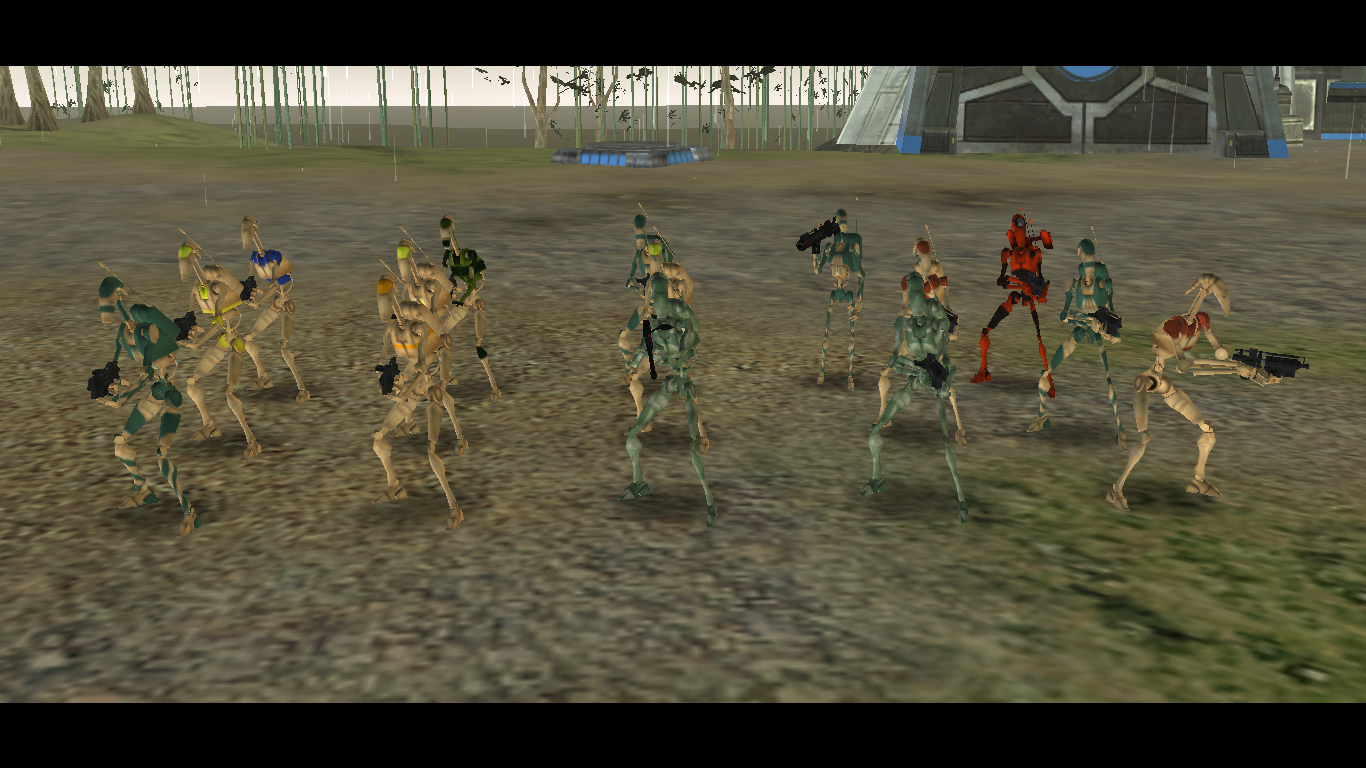 Heavy weapons troopers:

Rocket Launcher (On the picture),

Flamethrower

and EWEB team are not ready yet, because we lack those models (if anyone knows a good one, please notify us). I didn't want to delay the whole progress for that, they will be added later
Support troopers:

Combat engineer (vehicle and droid repair)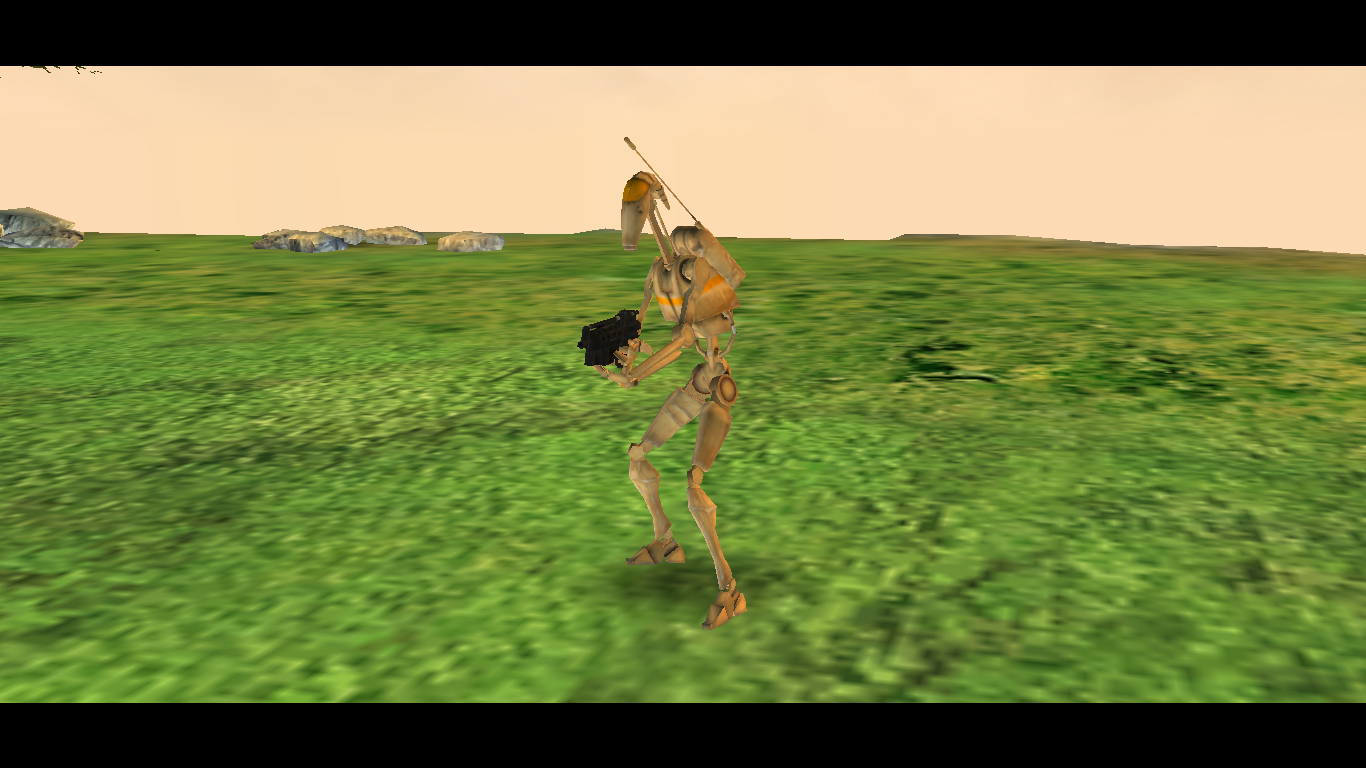 Sniper team:

Sniper and sniper spotter
Jetpack droid(B1 Rocket droid):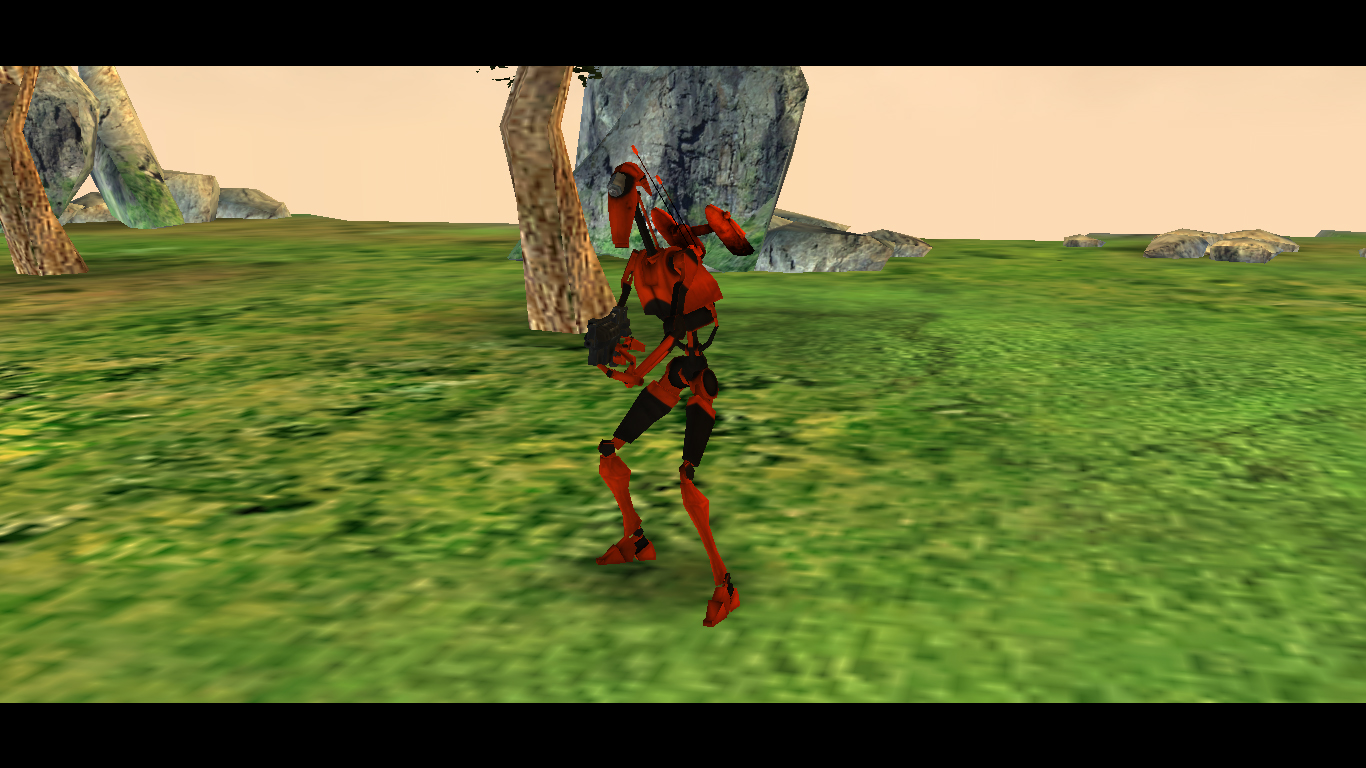 Security droid:


Security Guard and Security Commander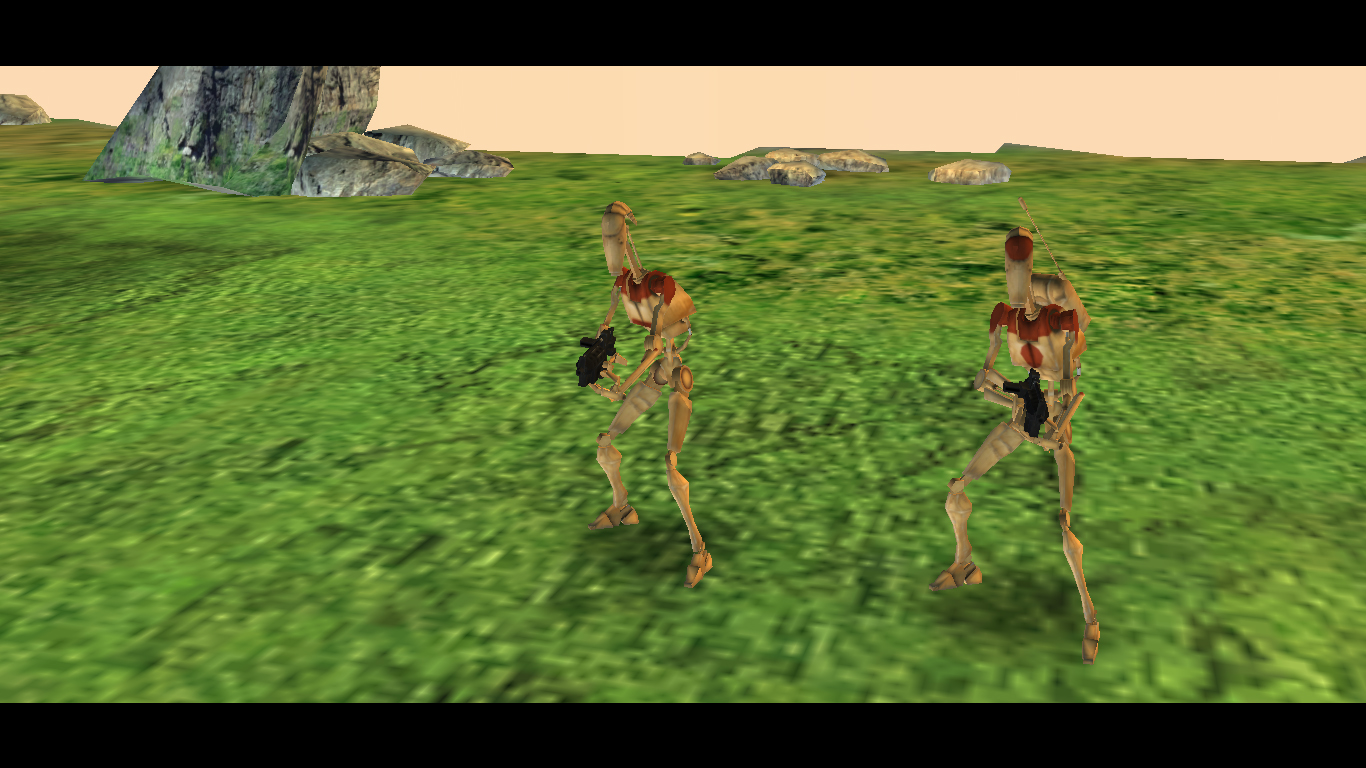 Pilot troopers:

STAP Droid (Same model as regular, different abilities), Driver(heavy vehicles) and Pilot(flying)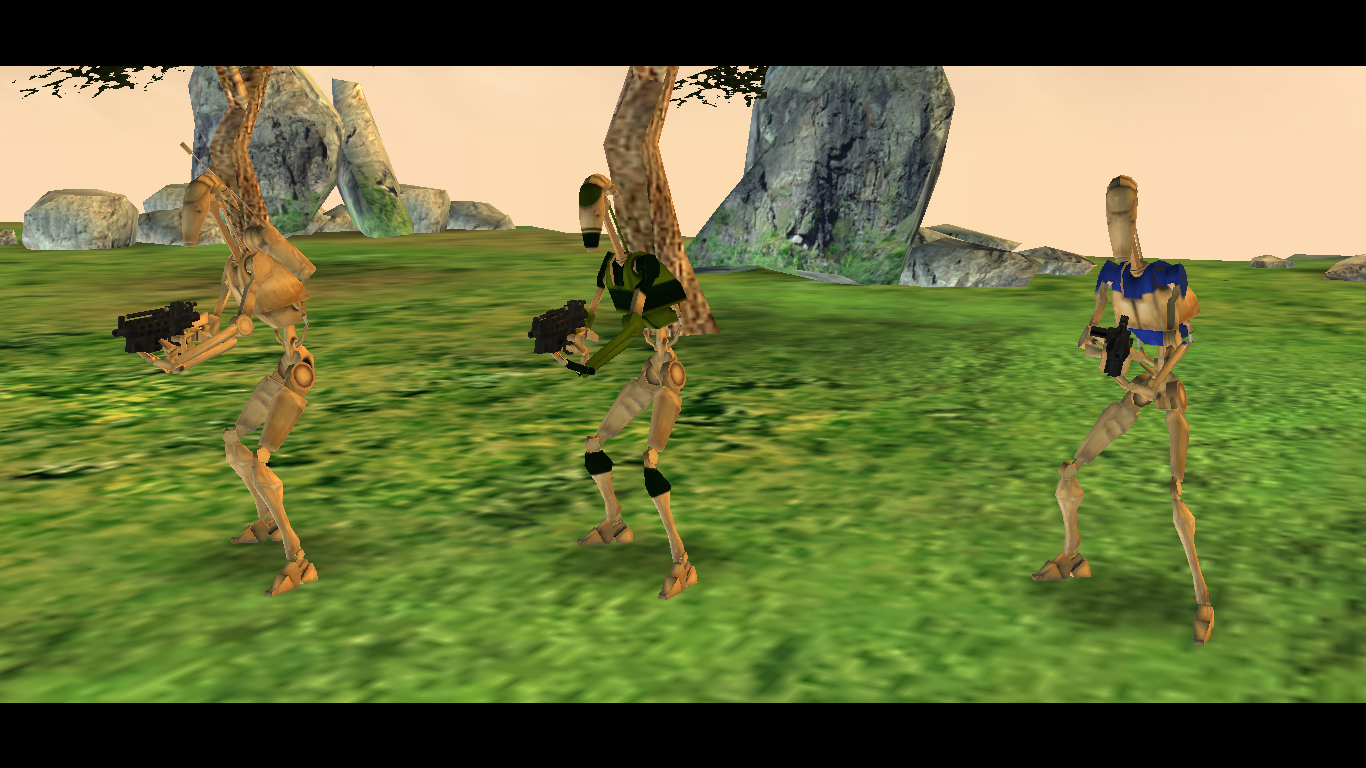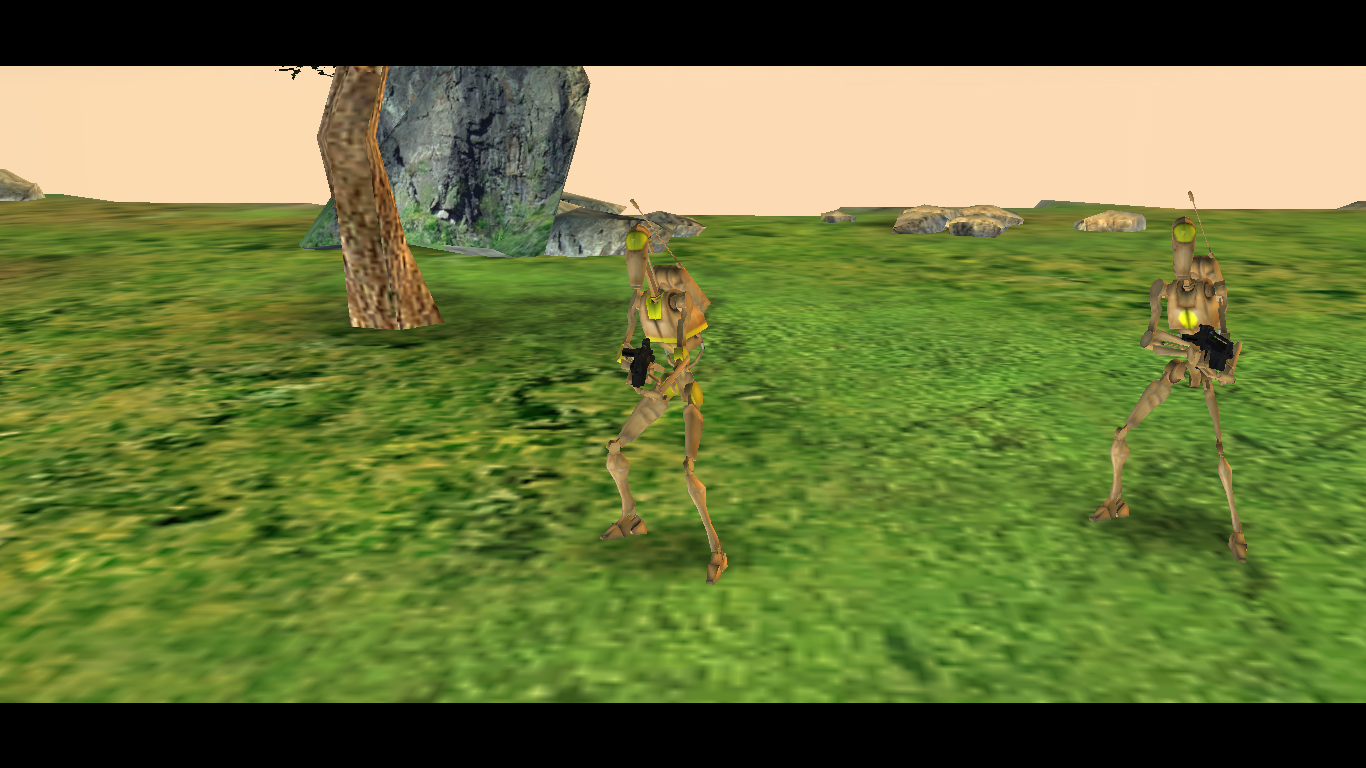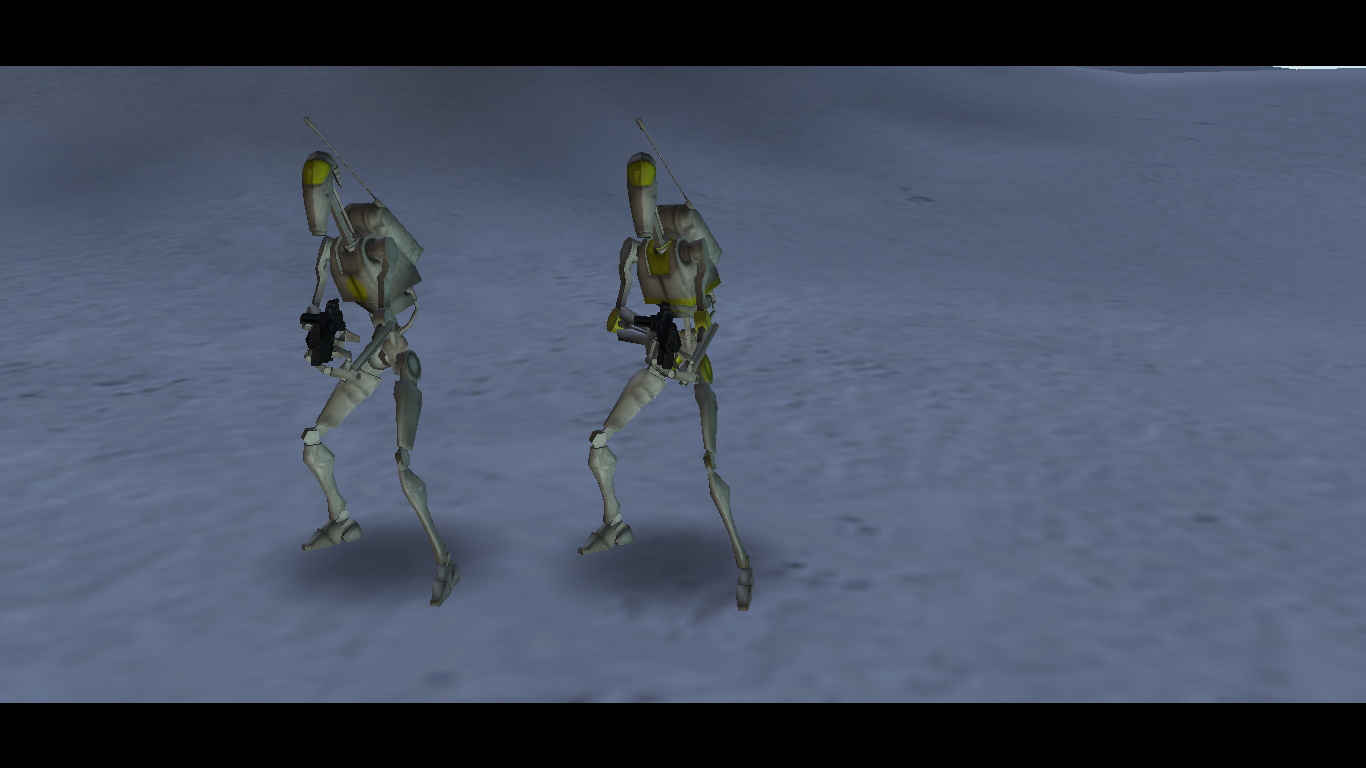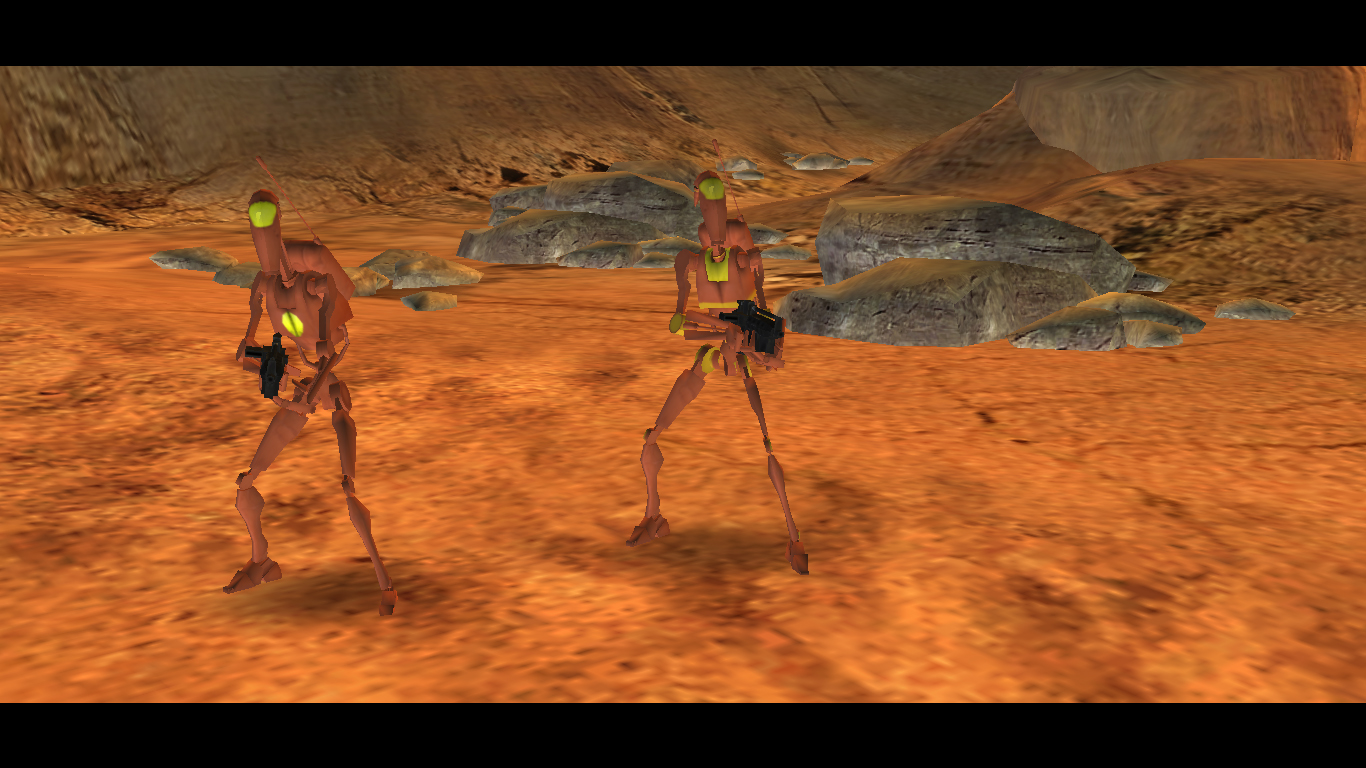 Artillery Droids:

As gun crew and command: Cannon Spotter(uses reg model) Artillery Commander (same as regular Commander. Suggestions?)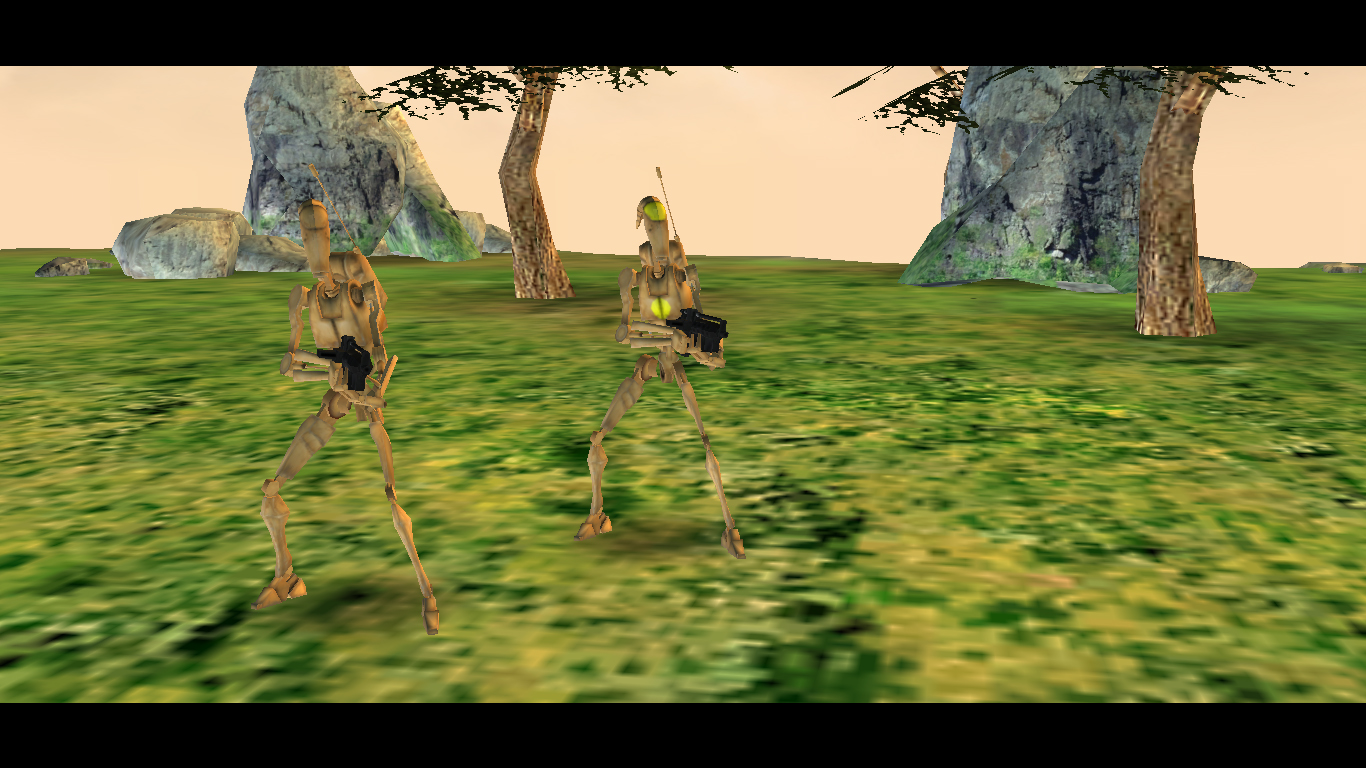 So, those are the planned B1 types for now, do you have any suggestions? Do you think we missed something or what other types do you want to see in the mod?
Please comment as all opinions and recommendations are important for us.

And finally, it's that time of the year again - the MOTY contest started and we will raelly appreciate it if you give your vote for us. Our aim as usual for the first part of the contest is to reach top 100 :)