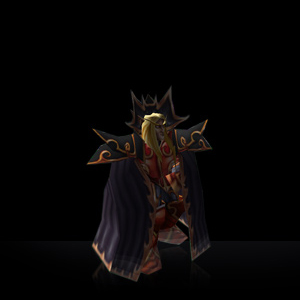 Story
"The man with true power" is what people calll the King, but ever since the creation of the Regnum, the Crown has been contending the Nobility for the real "true power" , as they fight each other even over the most meaningless of things. Ironically, this age-long rivalry has maintained a political balance. In the Regnum, anyone who owns a piece of land is considered a nobleman, yet there are very few and rarely do they share or give away their property. And just like the King, they need a court of advisors to rule such pieces of land.
Joos Ignis is a courtsman to one of the Regnum's Lords. He is his most trusted servant, his right hand, and also a former member of the Magi's Guild and, as such, a powerful magician himself. At his peak, he was a master magician, unbeatable and cunning. His specialised in offensive magic and became the title of Firelord for his supreme control over the Fire element. The title became a part of him even as he drifted from his studies in the Guild to politics and diplomacy. Joos' cunning in this field is as strong as his cunning in battle, and he's respected by politicians as much as he's respected by all magi for his gifts. Acting as his Lord's main advisor and personal bodyguard, he has earned his trust. That of an old heirless noble, father only to the most prized bride-to-be who's ready to open her heart only to one man, Joos. But his Lord demands proof of his honour, something he can only get fighting in the warfront, facing death for the realm and the woman he's fallen for. He must return bearing the scars of countless battles, a proof of his courage and nobility, or not return at all.
Statistics
Name: Blood Mage – Joos Ignis, Firelord
Primary Attribute: Intelligence
Affilation: Coalition
Gender: Male
Race: High Elf
Role: Magician
Damage: 21 - 27
Armor: 2
Movementspeed: 300
Health-Regeneration: 0.25
Mana-Regeneration: 0.01
Weapon Type: Missile
Cooldown: 2.0
Range: 600
Start Health Points: 500
Start Mana Points: 285
Abilities


Fire Blast:
The Blood Mage launches a Fire Blast that spits smaller fireballs at the closest enemy unit. When the Blast lands, it fires one last wave of fireballs at all nearby enemies.


Boon and Bane:
The Fire Master encourages an ally unit to increase it's damage output by 35% and reduce it's damage received by 50%. Alternatively, Joos intimidates an enemy unit to reduce it's damage output by 20% and increase it's damage received by 30%. The buff lasts for 15 seconds.


Burning Skin:
FireLord Ignos covers himself with fire. Attacking enemies are hurt by a portion of the damage they deal to Ignos over a short period of time.


Fire Storm:
Joos Ignos proves he's a master of magic by summoning a raging Storm of fire that damages his enemies. The Storm lasts for 6 seconds.
All Details:
Forsaken-bastions-fall.com