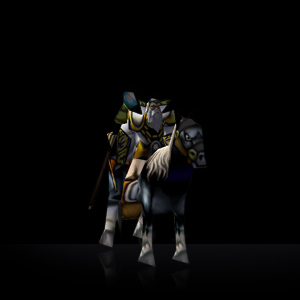 Story
The creation of the Magi's Guild, over a hundred years ago, became the perfect solution to the 'Forsaken problem'. The best magi all around the Regnum were, for the first time, brought together to fight the necromantic cultists that called themselves 'The Forsaken', and brought their campaign of terror to the ground with overwhelming might. Yet, that victory was not enough. The wizard Cáligo, last of The Forsaken, has returned and overcame his enemies with his vast undead army.
Belenus, the last Archmage of the Guild, survived the aftermath just like the Wizard did before. A wise but deceptive man, of order and honor, that now seeks revenge as much as he seeks knowledge on a crusade fueled by anger. But now that the Guild is no more, he feels free. Free to learn from his nemesis. Free to learn the forbidden. Free to start anew, to exchange order for chaos, honor for power, to become a master of the Dark Art. His brothers in arms charge vigorously behind him, blinded by the facade.
Statistics
Name: Archmage – Belenus, the Last Archmage
Primary Attribute: Intelligence
Affilation: Coalition
Gender: Male
Race: Human
Role: Magician
Damage: 27 - 45
Armor: 3
Movementspeed: 320
Health-Regeneration: 0.25
Mana-Regeneration: 0.01
Weapon Type: Missile
Cooldown: 1.95
Range: 600
Start Health Points: 500
Start Mana Points: 360
Abilities


Holy Chains:
The Archmage casts Holy Chains in the targeted direction, damaging every enemy unit in the spells's path.


Trappy Swap:
Belenus uses his powerful magic to trick and enemy's mind into attacking his peers, the Archmage's foes.


Refreshing Aura:
The Aura gives all nearby friendly heroes a chance to fully replenish their mana when casting a spell.


Fireworks:
The Last Archmage casts his ultimate spell, a massive explosion of colourful sparks that damage and blind his enemies.
All Details:
Forsaken-bastions-fall.com