So, it's been a while since a proper news post, but I'm glad to say that we're back (and we've brought goodies!).
About a month ago we said we'd be releasing a trailer in a months time, and lo and behold, here it is. If you haven't already seen it that is:
You can also view it on Youtube as well:
Flood Campaign Teaser Trailer #1 - Youtube
Now however, it's time to examine the Health System and Health(Flood)Pack that were shown in the trailer. Things that were either discreetly or magnanimously shown in the trailer we'll be the subject of the next few News Posts.
As for this news post, we have the HUD and healthpack, and here they are: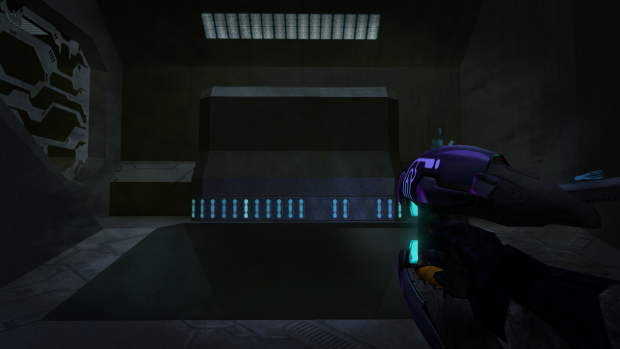 This is the HUD with the player health and full.

This is the HUD with player health and almost empty: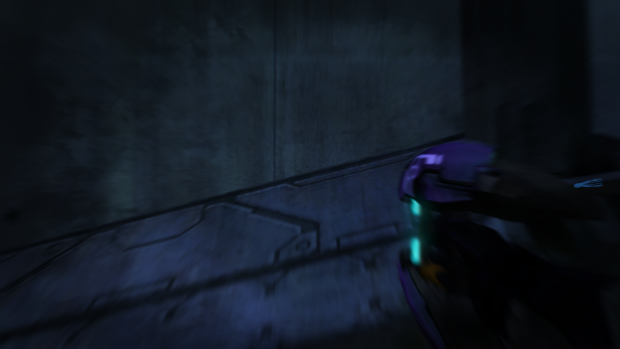 And this, this is the Floodpack (The new flood-styled health pack we're using):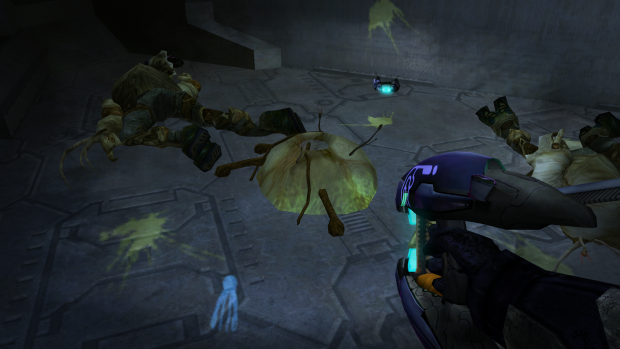 Keen observers will also notice a blue tentacle looking object on the screen. This is the new navpoint we're using.
And here's a video of the Health system, HUD and Health(Flood)pack in action:
Health System HUD and Floodpack
We'll get the video up on moddb asap!
Until then, enjoy!