Another content update, admittedly, a bit late.
This week we're showing off our new Flood Carrier Variations. Another addition in our attempt to make the Mod feel more gruesome. This time, we've got Carriers with body parts hanging out, in addition to a carrier that's a bit harder to kill than usual....
Here's a front picture of our Flood Carrier Variations(Note: The original Carrier will still be present):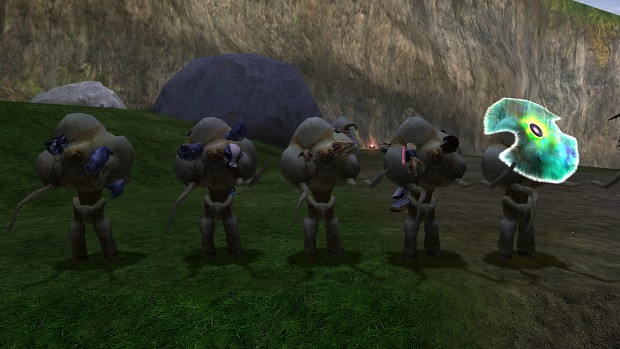 And a shot from the back: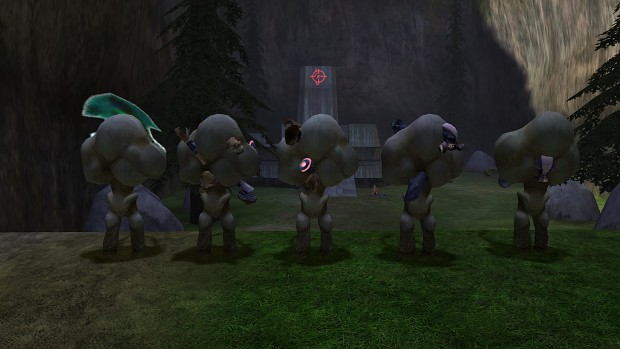 And yes, some of them do have more than one head attached.
All of these variants (and possibly more) will be present in our mod. And will, when they're finished, sport a nice Flood styled overlay texture over the body parts. With the exception of the Jackal Shield Carrier, none of these Carriers offers any different gameplay style. Although, we are tweaking the amount of infection forms launched upon death, and we may lower the amount for Carriers with limbs attached.
Here's a short video showing them off, and them killing a couple of Grunts:
As usual here is an alternate link on Youtube
Next week, we show off our new Covenant Mortar Turret!
I'd just like to add that we're currently looking for people who can Texture. If you're interested in helping us, then contact LoneWarrior via pm on HaloMaps or Moddb. Please also send us some pictures of your work.