The first half of one of the Community Game rounds of Bestine, in full-colour pictures, document by Safe-Keeper.
The Imperials move out in groups of three or four to fend off the Rebel attack.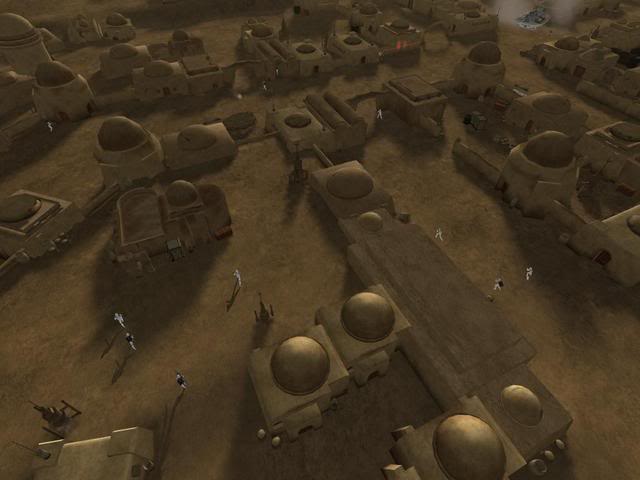 The fight is on! After some shooting between the Freerunner and the Imperials, the Rebels dismount and attack down a side street.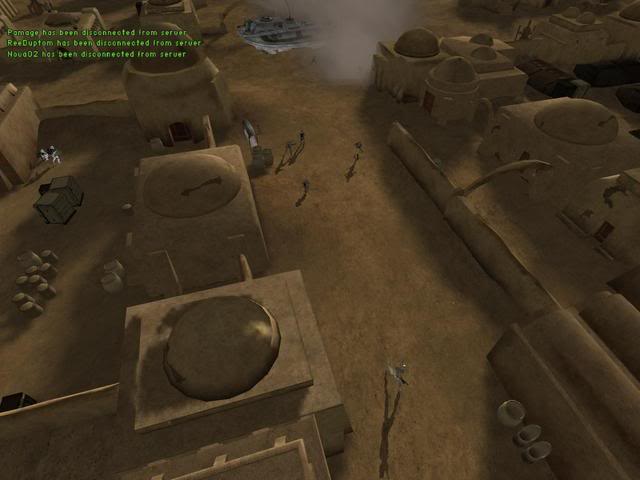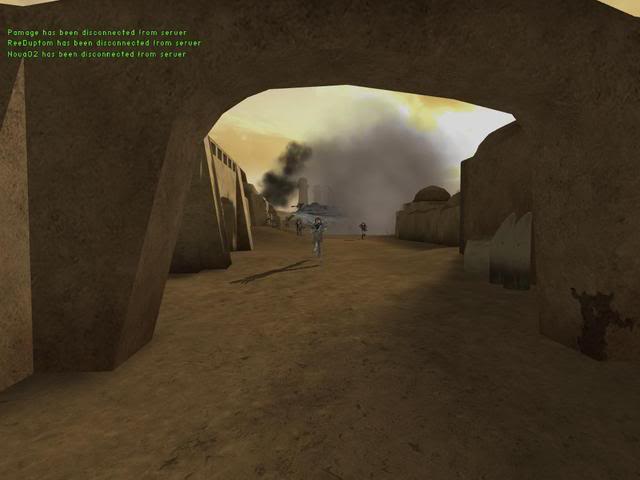 The freerunner follows, putting Faith and the Prince of Persia to shame by executing a stunning wallrun-jump combo to get to the other side of the archway :D .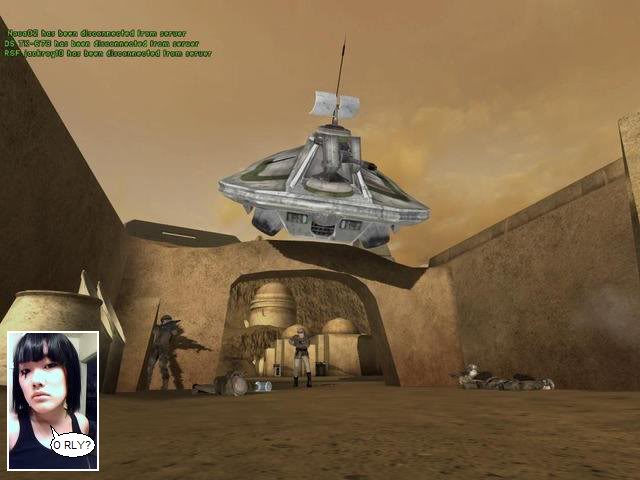 Obligatory yes-he-landed-that-jump: Yes, he landed that jump :D .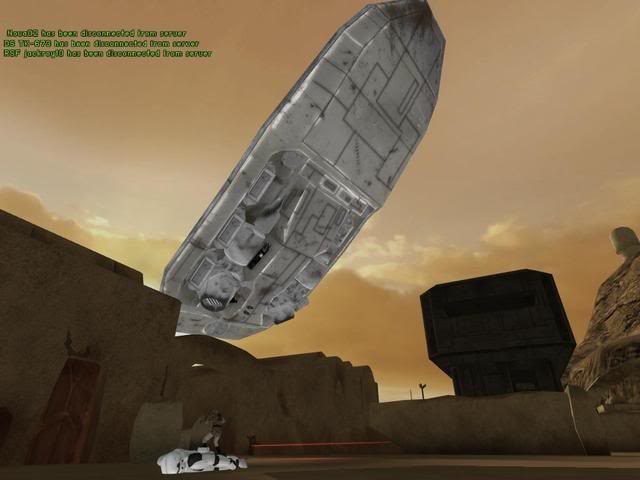 Repairs during battle takes nerves of steel.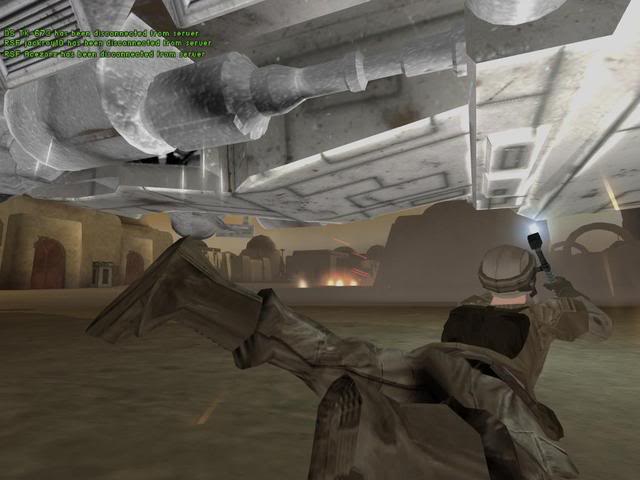 While the rest of their team fought for the Cliff Trail Entrance CP, a single squad managed to sneak up on the City Steppes CP and get a beacon down just below it, for then to launch a surprise attack.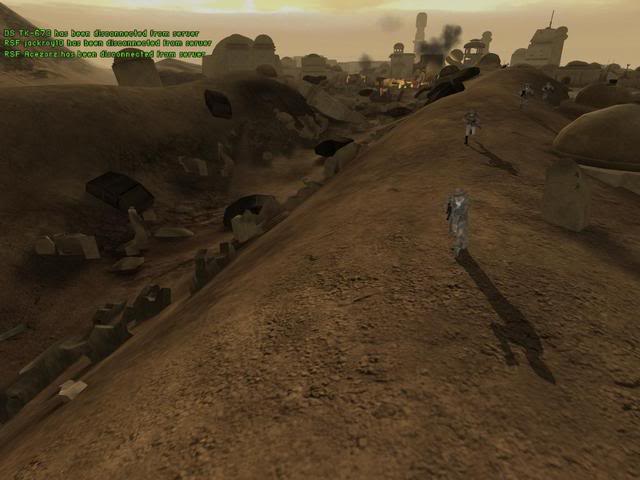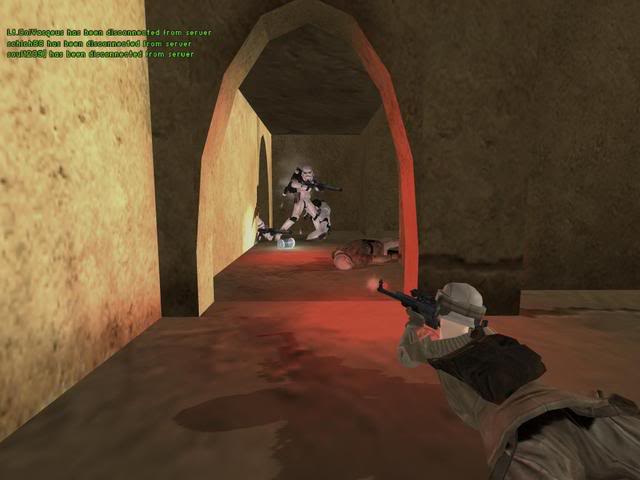 Their timing was impeccable, as the Cliff Trail Entrance fell shortly after they arrived at their target, but unfortunately the Rebels seemed unaware that the Cliff Trail Entrance couldn't be retaken, and therefore decided to dig in and defend it rather than join the attack on the City Steppes. The small squad was driven back and eventually lost their beacon. No matter, the City Steppes soon fell into Rebel hands and the Imps were driven back. A full squad set up a position but was unable to advance, subjected to heavy blaster fire and deadly barrages from three different PMG's. Nonetheless, reinforcements soon surrounded the Rebels, whose situation looks increasingly bleak.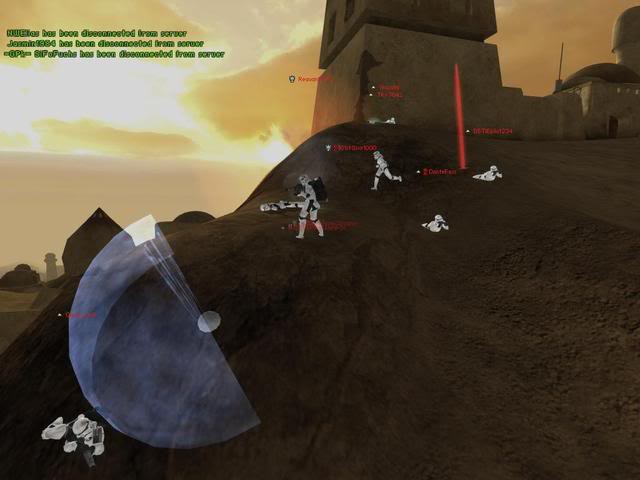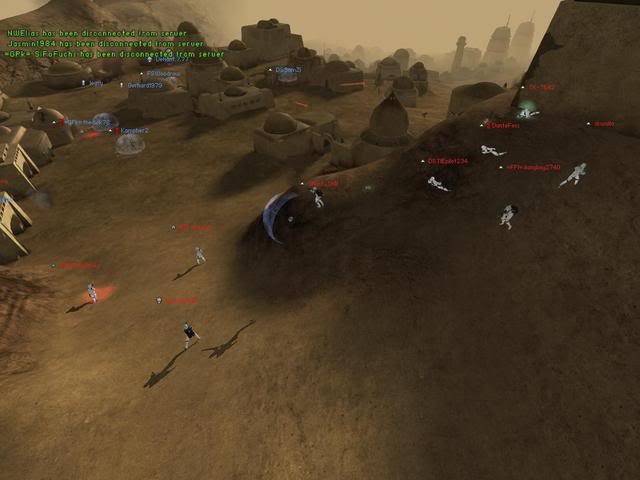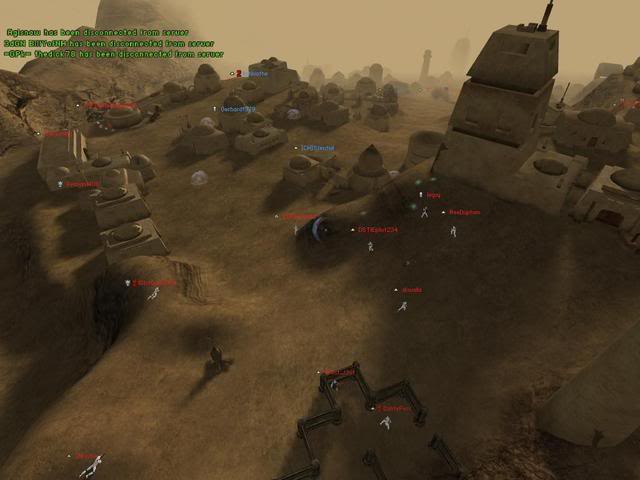 Soon the stormies surrounding the Rebels tighten the net, moving in on their prey. The surviving Rebels hole up in and around a two-storey house to fight to their death... but wait, what is that approaching?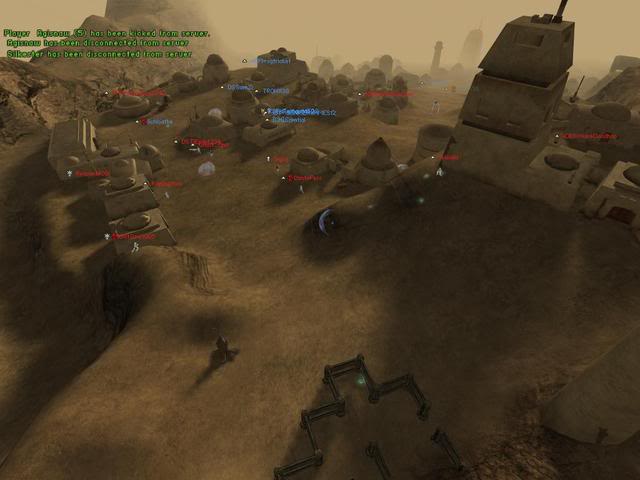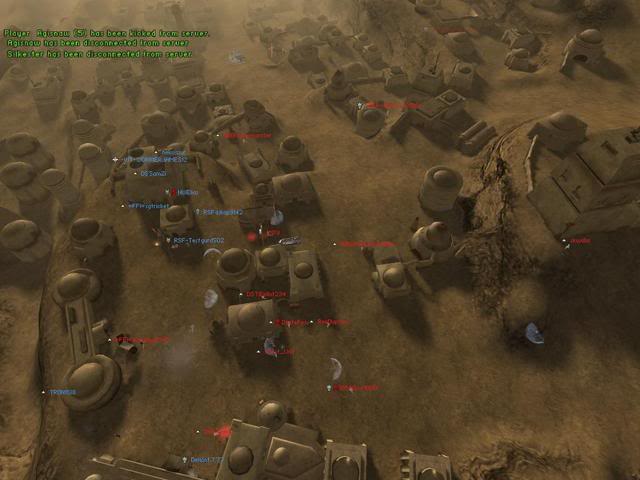 An APC Freerunner come to join the battle, and just in time! The stormies advancing are cut down, and the ones about to advance decide to hole up behind their shield.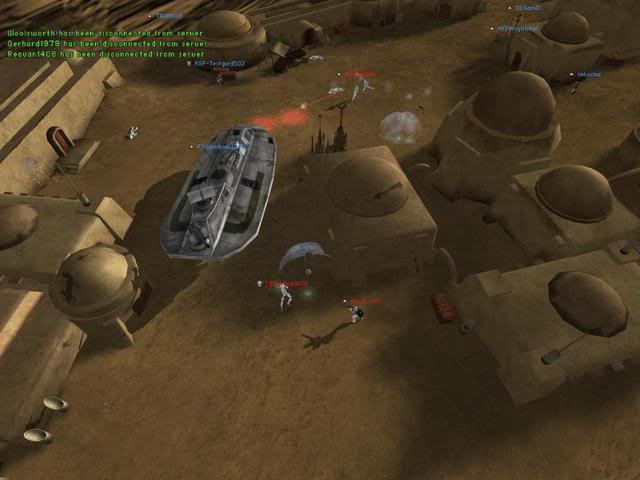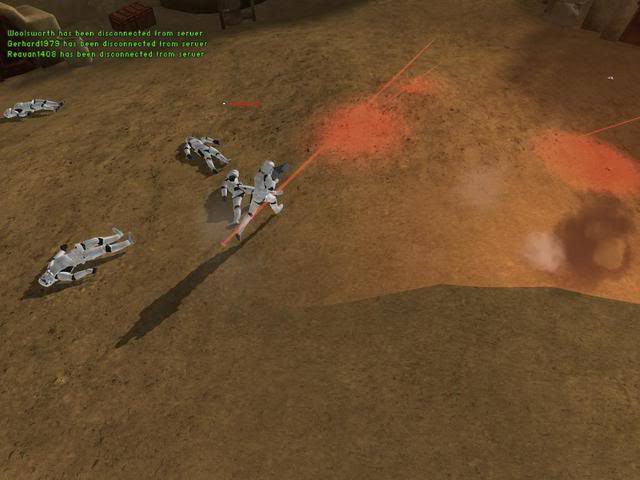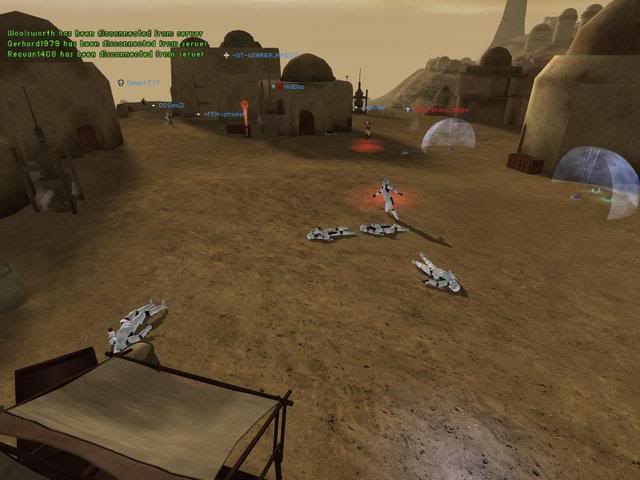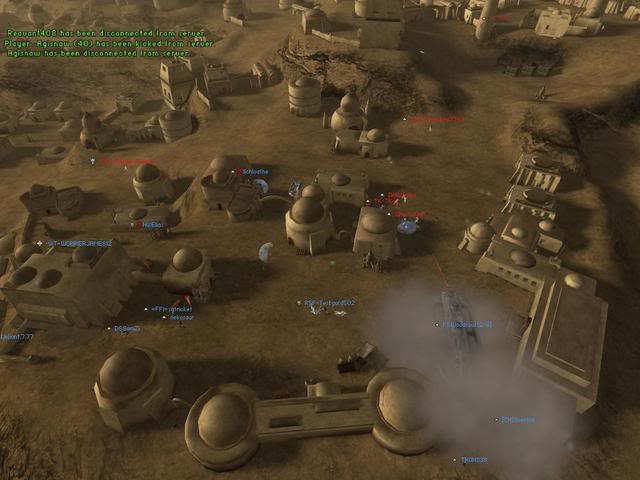 After subjecting these last stormies to fire for half a minute or so, the APC decides to simply run them down. Some explosive help from flanking infantry is added to the maneuver, to deadly effect.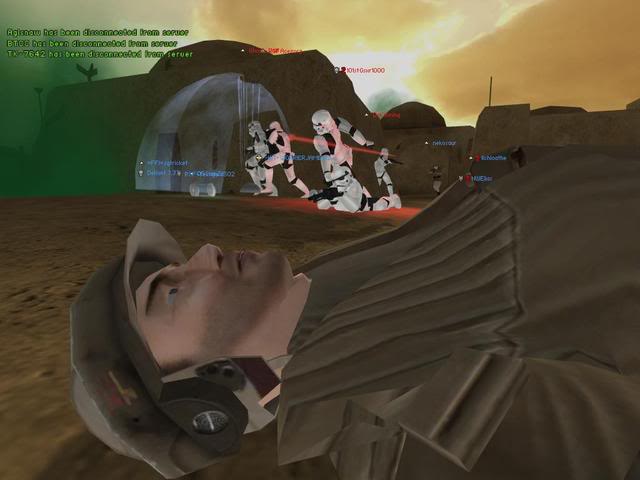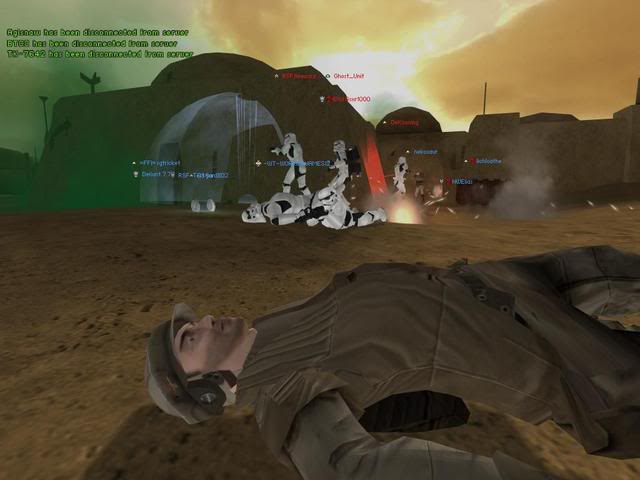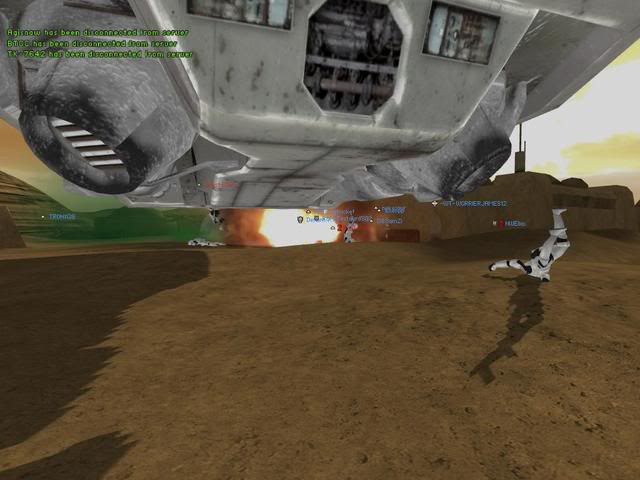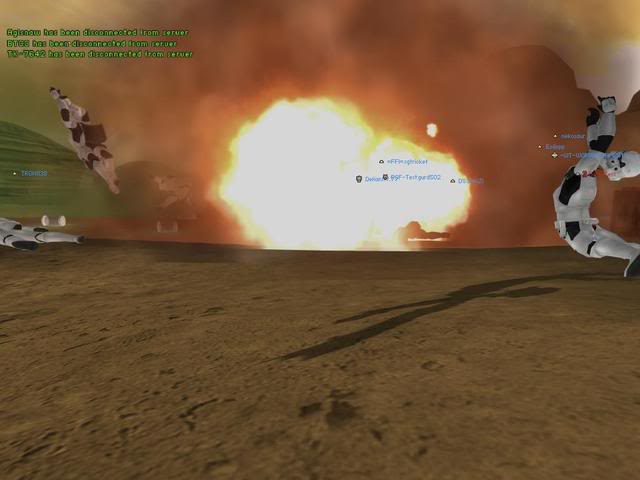 Their spirits heightened after the last-minute rescue, the Rebels press the attack!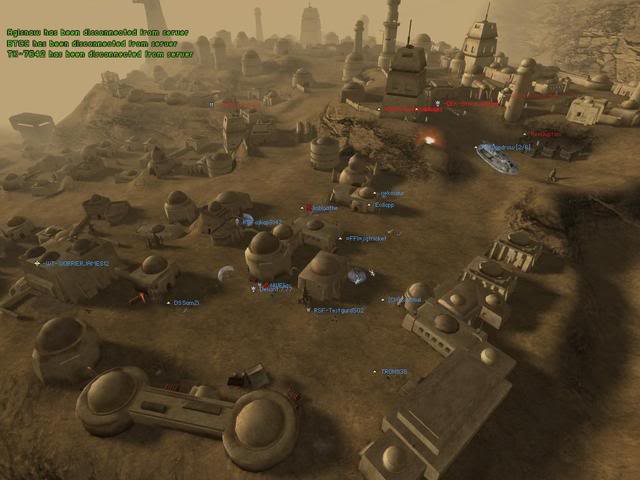 I took many more shots of this battle than this, and this was just part of the round, but I didn't want to go
completely
overboard with my image spamming :) .
Note that the number of people present in the game, and perhaps even in these screenshots, is far larger than the few name tags indicate - not all soldiers have tags drawn for them. I also had to reduce the pictures in size as there's a of them.