level recruiting (the city level) have been stretched to doubble size because i found a trick to do this without wasting the memory :)
i also finished the dessert village which is outside the city and have done some low vs very high quality tests during all daytimes, just to be sure that the mod looks good in all states on all systems.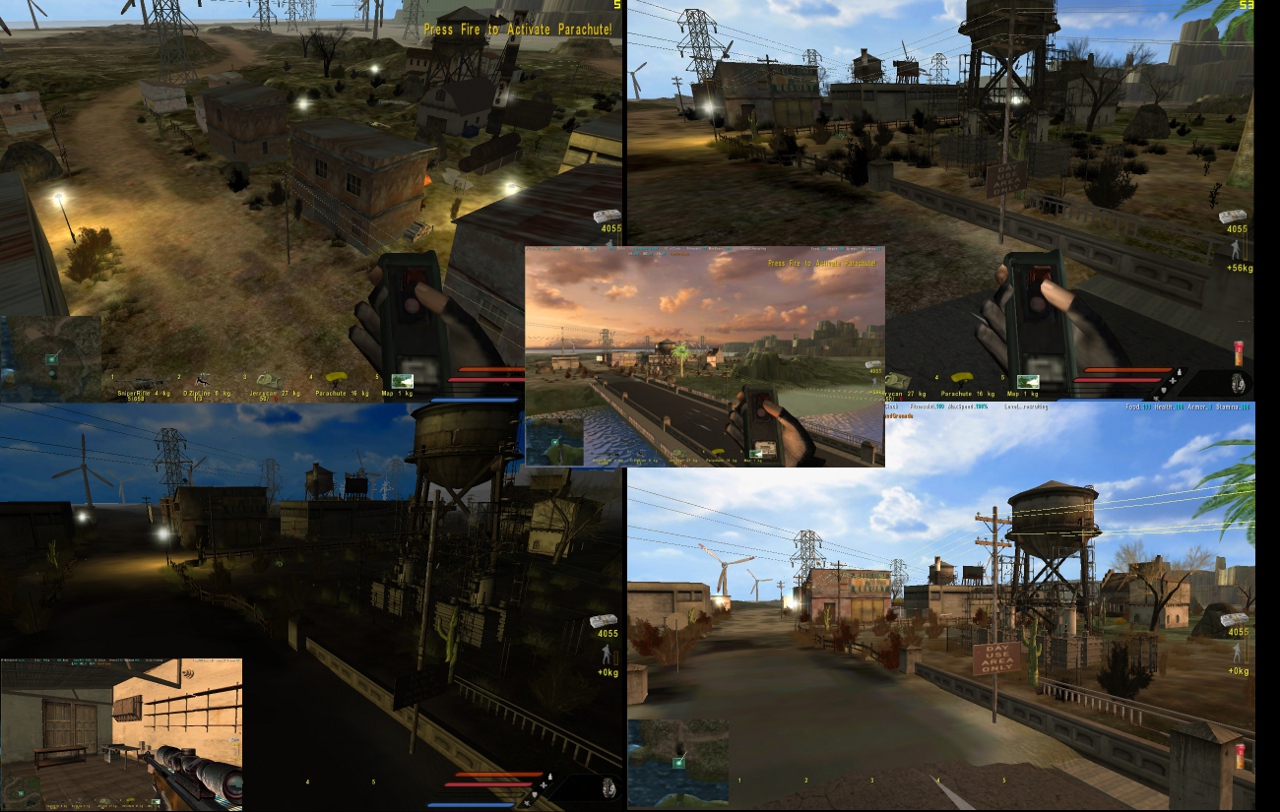 both upper screens are taken on "LOW" settings, which also saves much memory to be sure it runs on low spec systems.
driving trough the half map from the new city location, harbour, main city, airport, dessert, mountains = 14km. i also think since some days about a "unlimited entity" routine, which provides much props on streets around player like in GTAIV,, i think i know a trick to realize that but i will see how i can handle that and how it will be looking.
also i recodet the original farcry vehicle collides with AI behaviour: in original farcry a AI dies immediately (even if you drive veeeeeeery slow and touch him with a "bing" ) :P now the AI get physically crashed away, hurt and is very angry XD
btw, i'm thinking about to insert a "weapondrop on hit" routine and would collect some meanings from YOU, the reader ;)
would it be good if player let fall his weapon if he got a very strong hit or was touched by a grenade shockwave ? or even the same for AI ? or maybe only on highest (simulation) difficulty level ?
next question to discuss: AI aiming skills depending on AI -health status ?
would be nice to read your opinions :)