i'm currently build up the Military Base in the CityLevel. I know how much fun i've had back in time infiltrating in GTA the boot camps, searching for goodies :)
...unfortunately there weren't much goodies. in GTA SA in Los Ventura you found a Helicopter and in the Dessert Base a JetPack.
The Camp in GTA Vice City was empty :/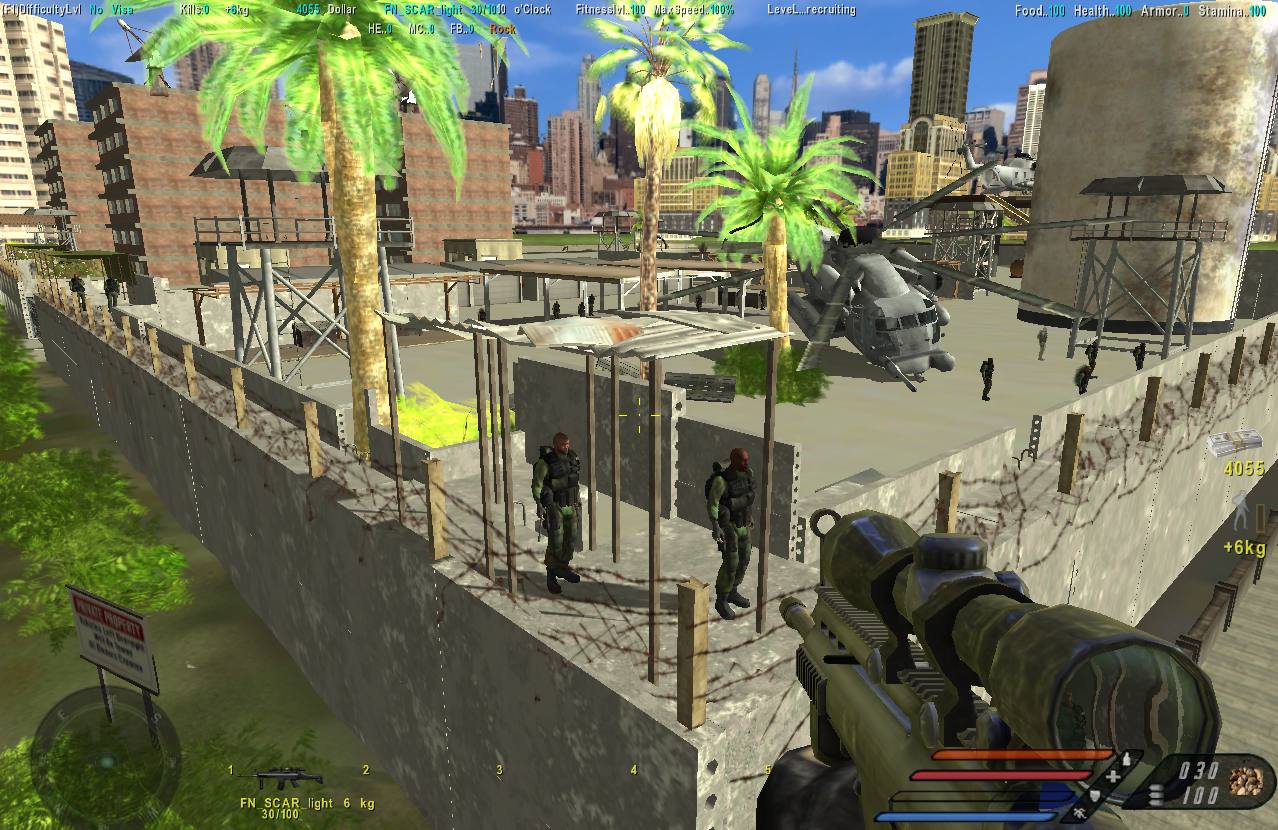 Let me first explain what is the main function of this Base: like in GTA i have a "Wanted" mode, that mean, if player have done to much trouble in the city, and the Police cannot catch up the player, the Military Forces which are in this Base, will swarm out and try to Kill the Player.
currently the Boot Camp is very empty and need some intresting Structures, but this depends on What the Player can expect to find here (and how hard it is to achieve that. Currently the Forces inside the Base are very Angry, i died about 20 times in 10 Seconds with a Straight Rush "Tactic" *g* so a carefully "Stealth gaming Style" is duty, and this will influence the Base Interiour Design Drastically.)
Unlike GTA i doesn't plan to respawn or reinforce the military forces.
So, what would YOU expect by entering / infiltrating a Military Camp which is located on the boarder from the City?
*edit*
to be precise: what for a goodie could the player find which is worth all the trouble he have by infiltrating that base ?