First off, is the new splash screen for the main menu.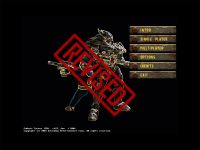 The image is the same logo/preview image that I've been using for the mod. Feedback would be greatly appreciated
Next up the progress update on the mapping for Mission 1.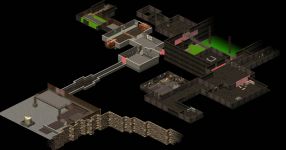 The map is really starting to come together but there is more than plenty to finish before it is 100%. In this shot you can see the passage connecting the subway to the cavern system which stands at 65% complete.

Weapons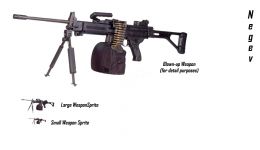 Three new (standard) weapons sprites, all of which have upgraded variants. Of particular mention is the new sprites for the Hunting Rifle; which began as a plain jane M14, and with the addition of a thumb-hole stock, plus the sights/flash hider from an AR-15, the hunting rifle emerged.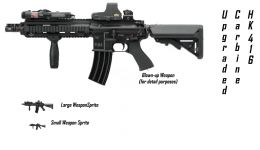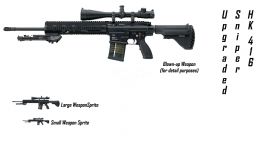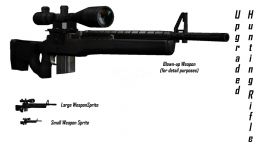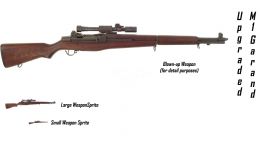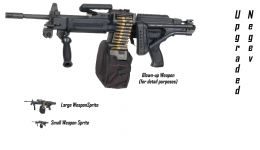 Five new (upgraded) weapon sprites, two for the HK 416 Rifle which was presented in last weeks news update. As one major point of this mod is to allow the player a range of choices multiple upgraded version of a weapon, will be when possible i.e. the HK 416 has the sniper upgrade or the carbine upgrade.
While on the subject of weapon upgrades here is a video with the rough unrefined upgrade process.
In the effort of allowing the player as much choice as possible in this mod, the mod team has also planned for the weapon upgrading process to be reversible allowing for a player to adapt his or her weapons at any bunker.
Last but most definitely not least, I would like to welcome the two newest additons to the mod team: L Train and VitaminD . Their band Pistol Moustache will be doing the new music for the mod.