First up, the new weapons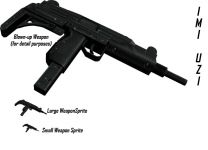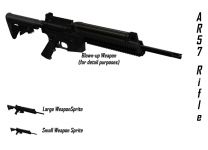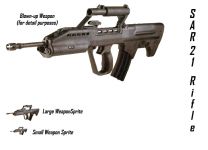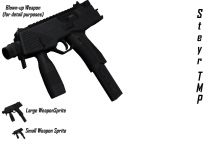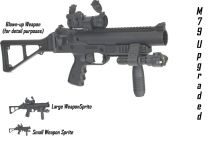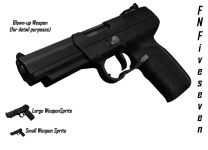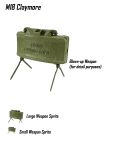 Of particular mention are the Flechette Pistol or the Manticore Assault Pistol (courtesy of Diomedes2), the AR-57 which fires 5.7x29mm ammunition (same ammo the P90/FiveSeven uses) and the still unnamed energy SMG.
A word about the new energy weapons I'm going to add both energy weapons that are look futuristic in appearance and energy weapons that resemble those already in-game i.e. '50s sci-fi.
Next up the Covert Weapons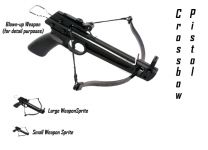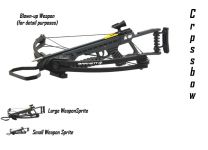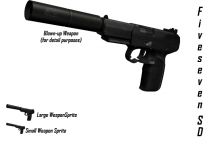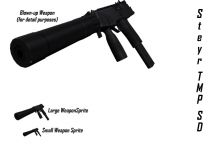 These weapons will be used in a side-line story track and will be the only projectile weapons available for use (without a major penalty) during those missions. I'm planning to at least add the following: another silenced pistol/smg, a silenced assault rifle and a silenced sniper rifle. The silenced SMG and pistol are upgrade forms of the standard variants where as the two crossbows are unique weapons.
The battlefield just became a little more dangerous, these Claymore mines where created by "Gunner of Shi" for the mod and they can be setup for either proximity or remote detonation. These mines are excellent for ambushes or defensive use.
This track was done by Pistol Moustache for the cave area in Mission 1. Pistol Moustache, has been doing an excellent job with the music for the mod.
Finally, the status update for the demo. The release of the demo has been delay by a number of things; however most of them have been totally resolved. The progress on the demo is back on track and the demo barring, no more snags should be completed soon.