First up, three new weapon variants of the standard M4A1 the Barrett Rec7 (6.8 SPC), the .50 Beowulf CQC Rifle, and the 6.5 Grendel DMR.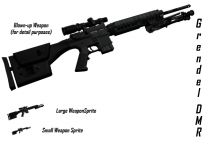 The Barrett Rec7 will have at least one upgraded form, but will only be found as a complete weapon. However, the standard M4A1 can be upgraded into the Beowulf CQC Rifle or the Grendel DMR nether of which have upgraded forms. The parts required to upgrade the M4A1 into these weapons can be seen in the following images.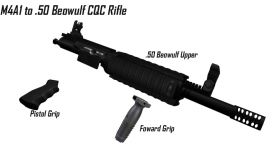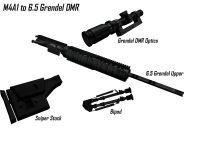 The ammo sprites for these variants were created by PyrO17 and as usual they are excellent.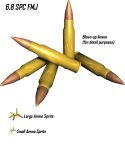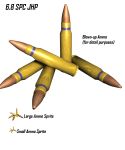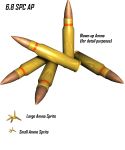 Last up, a video demo of the Destroyable Doors.

The doors will only be destroyed by Explosive type damage i.e. Frag Grenades...etc and will provide an alternate way for players to access locked areas without a key. The door will be incorporated into the mod as much as possible in order to give the player multiple choices in resolving missions. The sprites for the doors were done be requiem_for_a_starfury.